Refurbished Cisco UCS C220 M4 Rack server
₹ 116,637.00 (-9%)
1U Form Factor & 2 Socket Server
Intel Xeon E5-2600v3 & v4 Processors
RAM: 1.5GB Max Memory (24 DDR4 DIMM slots, Supports RDIMM /LRDIMM, Speeds up to 2400MHz)
Storage:8×7.6 TB Max Storage Space(HDD/SSD SFF)
Power Supply: Redundant 770W or 1050W DC
Raid Controller: RAID 0, 1, 5, 6, 10, 50, 60 for up to 8 SFF/ 4 LFF Drives
Up to 1 Year Warranty
Integrated 2D Graphics Core
24/7 Tech Support
Shipping All Over India
Description
Refurbished Cisco UCS C220 M4 Rack Server Price in India:
| Server Plans | RAM | Processor | Storage | Price |
| --- | --- | --- | --- | --- |
| Cisco UCS C220 M4 Server (Basic) | 64GB DDR4 (2 x 32GB) | 2 x Intel Xeon E5-2673 v3 (12 Core, 24vCPU) | 1.2TB SAS HDD (2 x 600GB) | |
| Cisco UCS C220 M4 Server (Standard) | 128GB DDR4 (4 x 32GB) | 2 x Intel Xeon E5-2673 v3 (12 Core, 24vCPU) | 1.2TB SAS HDD (2 x 600GB) | |
| Cisco UCS C220 M4 Server (Reliable) | 256GB DDR4 (8 x 32GB) | 2 x Intel Xeon E5-2696 v4 (22 Core, 44vCPU) | 1.2TB SAS HDD (2 x 600GB) | |
| Cisco UCS C220 M4 Server (Powerful) | 384GB DDR4 (12 x 32GB) | 2 x Intel Xeon E5-2696 v4 (22 Core, 44vCPU) | 1.2TB SAS HDD (2 x 600GB) | |
If you are planning to buy an enterprise-class server that comes within your budget, then a Refurbished Cisco UCS C220 M4 rack Server is an ideal choice. The Cisco UCS C220 M4 is a more versatile and high-density server that suits enterprise workloads like virtualization, bare metal applications, and many more. This server supports two processors and has a wide range of storage options. We will not compromise on the quality of our refurbished Cisco servers, and we use 100% genuine hardware parts in the server. Although you are purchasing a refurbished server, we assure you that the performance of the server will be equal to that of a new server. Before shipping, our team tests the server under multiple levels to deliver the best quality server to you. We do provide one year warranty, 24/7 tech support, free installation support, free pre-sales support, instant and secure delivery All Over India
Best Server for Virtualization
The Refurbished Cisco UCS C220 M4 high-density rack server is suitable for different enterprise infrastructures. It supports a wide range of enterprise workloads like collaboration, Virtualization, and few other workloads. The powerful Intel processors, higher memory configuration and many other high-end features make this server an ideal for virtualization.
Huge Processing Power
This 1U refurbished Cisco C220 M4 UCS rack Server supports two processors, it is compatible with Intel Xeon E5-2600 v3 or Intel Xeon E5-2600 v4 processors that deliver significant performance with accurate results. So you can choose the number of processors required and the type of processor depending upon your IT application requirements.
Available with Modular LAN-on-Motherboard
Refurbished Cisco UCS C220 M4 Server comes with two 1 GbE LOM (LAN-on-motherboard) ports that deliver high performance and good density in the 1U package. The best advantage of LOM port is, it can support 1, 10, and 40 Gbps adapters flexibly.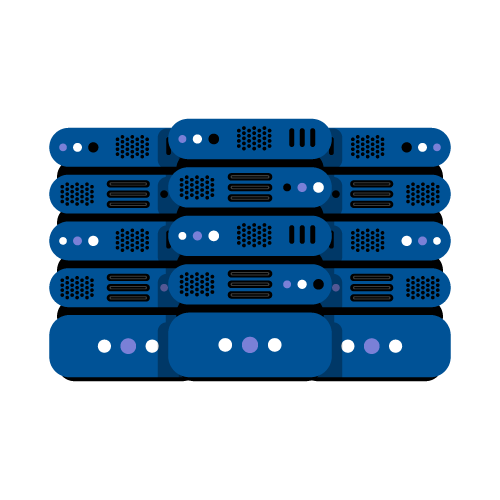 100% Certified & Quality Tested
Server Basket provides high quality Refurbished Cisco UCS C220 M4 Rack server with 100% certified hardware components. The hardware components in the refurbished server are genuine and approved by Cisco. Server Basket team tests the server multiple times to ensure the quality of the refurbished server. The refurbished cisco server that you receive will work like a brand new server.
1 Year SB Warranty
Server Basket offers a one-year comprehensive warranty on purchasing refurbished Cisco UCS C220 M4 Server in India. We also guarantee free repair and replacement of the hardware parts during the one year warranty period on purchasing the server from us. The one year warranty covers all hardware parts such as RAM, Processors, Storage drives, Ethernet Cards, etc., and the warranty duration is 90 days for barebones.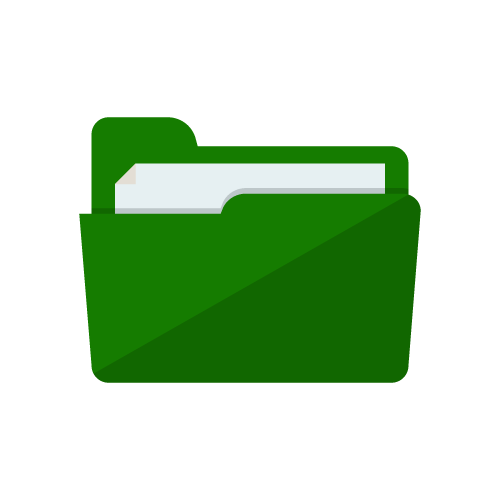 Next Generation DDR4 Memory
Accelerate your memory-intensive workloads with the Refurbished Cisco C220 M4 server that supports next-generation DDR4 Memory. This high-end server supports up to 24 DIMM slots of Load-Reduced DIMMs and Registered DIMMs with the next generation DDR4 SDRAM technology. The maximum RAM supported size is 1.5TB, and the 2400 MHz speed.
Extensive Storage Capacity
The rack refurbished Cisco UCS C220 M4 Server comes with eight front-accessible hot-swappable HDD/SSD SFF hard drives with NVMe drive that supports upto 61TB max Storage Space. This affordable Cisco C220 M4 Server can accommodate a maximum of four LFF or eight SFF drives.
Free Quotation & Pre Sales Guidance
If you are confused about choosing the configuration of the refurbished Cisco UCS C220 Server, you need not worry anymore. Server Basket offers free pre-sales support where you can speak with our experienced sales team that can guide you to choose the best server that meets your requirements. You can also request a free quotation before purchasing the server to have a clear view of the Refurbished Cisco UCS C220 M4 price with hardware parts.
Quick & Secure Shipping All Over India
We deliver this low-cost refurbished Cisco UCS C220 M4 throughout India very quickly. Instant shipping will be done to all major cities like Hyderabad, Chennai, Bangalore, Mumbai, Ahmadabad, Delhi, Kolkata, and other remote areas. We assure you of the safe delivery of the server within 2 to 3 days of purchase.
Specification
Additional information
| | |
| --- | --- |
| Brand | Cisco |
| Server Type | 2U Rack |
| Processor | Intel Xeon E5-2600 v3, Intel Xeon E5-2600V4 |
| No of Processors | 2 |
| Max RAM | 153 TB |
| Supported Raids | 0, 1, 5, 6, 10, 50 and 60 |
| PCI Slots | 6 |
| No of Lan Ports | 2 |
| Power Supply | Hot-plug, Redundant 650W, 930W DC, 1200W or 1400W |