Dell PowerEdge R720 Server
₹ 92,040.00 (-24%)
Max DIMM Slots: 24
No of CPU Sockets : 2
Max Supported Storage : 32TB
Max Supported Memory : 768GB RAM
Supported CPUs : Intel Xeon E5-2600 Family
Free Shipping All Over India
100% Tested and Verified
1-Year Seller Warranty
24/7 Live Chat Support
Worldwide Shipping
Buyback Option Available
Test Remotely Before Buying
Use "SB5" Coupon for Additional Discount
Configure Now
Description
Experience Speed with Grade 'A' Quality Dell PowerEdge R720 Rack Server At Lowest Price and 1 Year Warranty
Looking to buy a scalable server that can easily handle the mission-critical workloads of data warehouses and ecommerce industries? Then choose this high-end Dell PowerEdge R720 Server. Whether you are a mid-sized company or a large enterprise, Dell PowerEdge R720 is the right choice for creating a wide range of virtualized environments. Featuring Intel Xeon Scalable processors, 24 dual in-line memory modules, and the ability to support two RAID cards, the Dell PowerEdge R720 rack server can efficiently handle heavy workloads. The compact 2U form factor, excellent memory, good storage options, enhanced remote management features make this server an excellent general-purpose platform. Server Basket is offering Grade 'A' Quality Dell PowerEdge R720 Server at the lowest price in India, and you can choose any configuration required for your business. Best price is guaranteed on Dell PowerEdge server on any configuration with Server Basket, we also provide free pre sales guidance, free installation, 24/7 tech support, instant delivery, and 1 year warranty.
Dell PowerEdge R720 Server (8LFF) Price List
| Server Type | RAM | Processor | Storage | Price |
| --- | --- | --- | --- | --- |
| Dell PowerEdge R720 Server (Basic) | 32GB DDR3 (4 x 8GB) | 2 x Intel Xeon E5-2670 v2/ 20 Cores, 40vCPU | 3TB SAS HDD (3 x 1TB) | |
| Dell PowerEdge R720 Server (Standard) | 64GB DDR3 (8 x 8GB) | 2 x Intel Xeon E5-2670 v2/ 20 Core, 40vCPU | 6TB SAS HDD (3 x 2TB) | |
| Dell PowerEdge R720 Server (Reliable) | 128GB DDR3 (8 x 16GB) | 2 x Intel Xeon E5-2696 v2/ 24 Core, 48vCPU | 2 x 500GB SATA SSD/ 5 x 3TB SAS HDD | |
| Dell PowerEdge R720 Server (Business) | 256GB DDR3 (8 x 32GB) | 2 x Intel Xeon E5-2696 v2/ 24 Core, 48vCPU | 2 x 500GB SATA SSD/ 5 x 4TB SAS HDD | |
| Dell PowerEdge R720 Server (Powerful) | 512GB DDR3 (16 x 32GB) | 2 x Intel Xeon E5-2696 v2/ 24 Core, 48vCPU | 2 x 500GB SATA SSD/ 4 x 3TB SAS HDD | |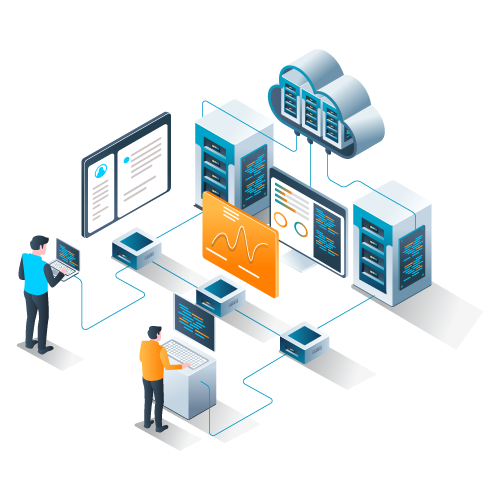 Good Choice for Virtualization
Easily expand your virtual environment and maximize the capacity of your data center applications with the Dell PowerEdge R720 Server, which comes with a large memory footprint. With the redundant failsafe hypervisors, the high-quality dell PowerEdge R720 server increases the uptime of virtual machines. If you are a startup deploying virtualization for the first time or just looking to boost up your existing solution, the Dell R720 Server is the right solution.
Grade "A" Certified R720
Every Dell PowerEdge R720 Server we deliver undergoes extensive testing by expert engineers to ensure that the customer receives high quality server without any defects.  You will never experience performance relates issues because we configure the server as per your configuration requirements with certified and Grade A quality hardware.  By purchasing multi-level tested servers certified to be in new-like condition by experienced technicians, you can get rid of the risk of early failure factors.
Heavy Processing Power
Boost your application performance with the Powerful Dell PowerEdge R720 server, which supports the next-generation Intel Xeon E5- 2600 family processors with up to 24 DIMMs. This high-end server supports the entire family of Xeon E5 2600 and E5 2600 v2 processors. So you can choose between standard, advanced, and basic models depending upon your business application needs and IT budget. Get ultra-fast processing power for compute-intensive tasks with this high end two-processor, 2U Platform.
High-Density Memory
Do you need an enterprise-grade server with highly scalable memory to run your complex workloads, this server helps to run your enterprise-level applications. This high-performance server supports upto 768GB of memory when it is equipped with two processors. Each processor that is compatible with the server has 4 memory channels, and each channel supports upto 3 DIMMs, so you will get a maximum of 24 DIMMs when dual processors are on board. Along with UDIMMs and RDIMMs, the dell PowerEdge R720 server also supports load reduced DIMMs.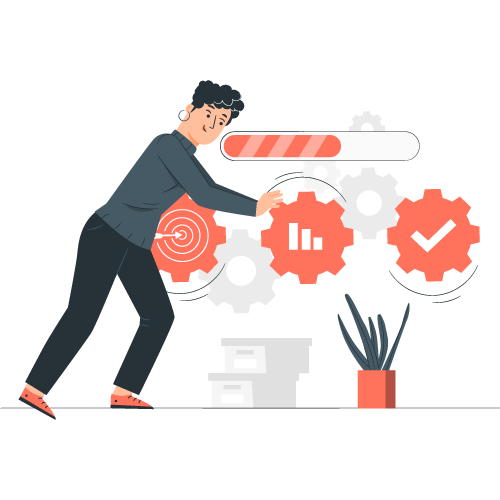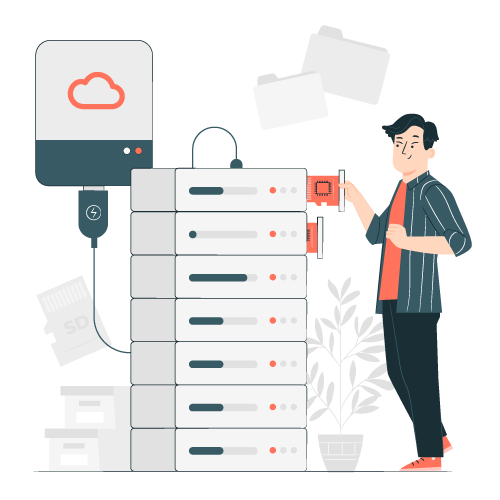 Scalable Storage Options
Are you an SMB or a large business that requires scalability in storage? Do you need a server that can quickly access and process a massive amount of data? The Dell PowerEdge R720 is an outstanding server that comes with scalable storage options. The server supports 2.5" PCIe SSD, SAS SSD, SATA SSD, and in HDDS, it supports SAS HHDs of 15k and 10K RPM. You can also use 3.5″ SAS 15K RPM HDD, SATA HDD of 7.2K RPM. You will get a whopping storage capacity of 32TB with this server.
Choose any Required Configuration
You can buy Dell PowerEdge R720 Server with the configurations that we have mentioned here, or else we are also giving you an option to custom configure the server as per your choice. You can customize Dell R710 Server with your own choice of RAM, HDD or SSD, Raid Controller, processors, Ethernet card, etc. If you have no idea about which configuration to choose, please let us know so that our sales team will hear your needs and suggest the best configuration as per your budget and performance needs.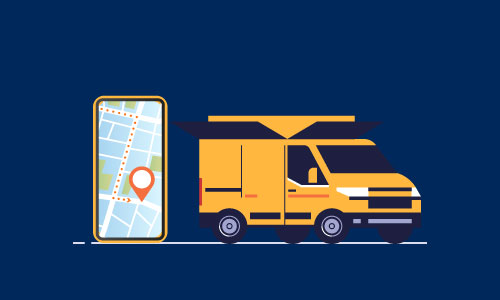 Secure and Instant Delivery
We aim to deliver your Dell PowerEdge R720 server quickly and safely to any location in India. We deliver to all metro cities Hyderabad, Mumbai, Chennai, Delhi, Kolkota, Pune, Jaipur, Noida, Gurgaon, etc. and remote regions in India. Server Basket assures quick and safe delivery of the Dell R720 to your address in a secure industrial-grade package.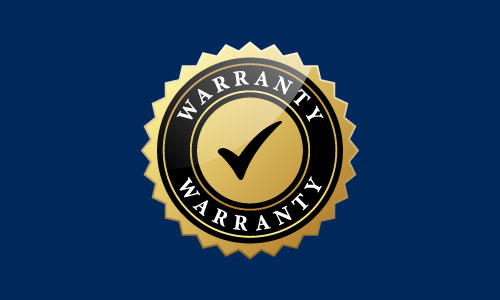 1 Year Standard Warranty
We confidently back our "like-new" Dell PowerEdge R720 Servers with one year warranty on spare parts like RAM, Raid Card, Ethernet Card, Processor, etc. and 90 days on barebones.  If any hardware component or the entire server fails to work during the warranty period, we will replace the defective part with the other one at no extra charge.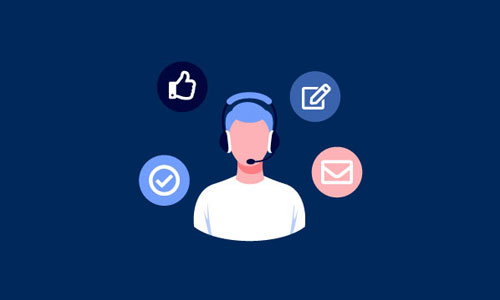 Free Installation Help
Server installation is a very important thing, and it should be done carefully by experts to get the maximum out of the server. We understand how inconvenient your server installation can be without an expert at your office, so we are offering free installation support with our fully trained and experienced hardware engineers. They will install the server and check it carefully to ensure that it is working well.
Specification
Additional information
| | |
| --- | --- |
| Brand | Dell |
| Generation | 12th Gen |
| Processor | Intel Xeon E5-2600, Intel Xeon E5-2600V2 |
| No of Processors | 2 |
| CPU Core Options | 4, 6, 8, 10, 12 |
| Supported RAM | 2GB/4GB/8GB/16GB/32GB DDR3 RAM |
| Max RAM | 768 GB |
| Memory Slots | 24 DIMM Slots |
| Hard Drive Bays | 8 LFF or 16 SFF Drives |
| Hard Drive Options | Hard Disk Drive(HDD), Solid State Drive(SSD) Drives |
| Supported HDD Drives | 2.5″: SAS (15K, 10K), Nearline SAS(7.2K), SATA (7.2K). 3.5″: SAS (15K), Nearline SAS (7.2K), SATA (7.2K) |
| Supported SSD Drives(Options) | 2.5": SATA SSD, SAS SSD, SATA SSD, PCIe SSD |
| Max Storage | 32 TB |
| Supported Graphics(Video) Card | Intel Xeon Phi 5110P, 7120P. NVIDIA M2090, M2075, M2070Q, Tesla K10, Tesla K20, Tesla K40M, AMD V7800P, S7000, S9000 |
| Remote Management | Yes |
| Supported Remote Management | iDRAC7 with Lifecycle Controller Express, iDRAC7 Enterprise, |
| No of Lan Ports | 4 |
| Power Supply | Dual |
| Power Consumption | 495W, 750W or 1100W AC, 1100W DC |
| RAID Controllers | RAID 0, RAID 1, RAID 10, RAID 5, RAID 6, RAID 50, RAID 60 |
| Internal Raid Controllers | PERC S110 (SW RAID), PERC H310, PERC H710, PERC H710P |
| External Raid Controllers | PERC H810 |
| PCI Slots | 6 |