Dell PowerEdge R410 Rack Server
₹ 104,211.00 (-7%)
Memory Type : DDR3
Power Supply : Dual
Chipset : Intel 5500
Form Factor : 1U Rack
No of Processors : Two
24/7 Live tech support
Max Memory : Up to 128GB
Max Storage : Up to 12TB
Fast shipping anywhere in India
Drive Bays : LFF (3.5), SFF (2.5)
Processor : Intel Xeon 5500/5600 series
Description
Are you looking for a server solution to manage your business remotely with advanced virtualization abilities? Or, are you looking for a really powerful server with high storage capacity? In such scenarios, the Dell PowerEdge R410 rack server is the right choice for your business. The scalable and flexible server provides high processing power with excellent storage capacity and fast memory. It is specially designed to reduce workload complexities keeping the space constrained environment in mind. It is power-efficient and highly reliable. It also supports remote server management with features like OpenManage and iDRAC6.
We at Server Basket are dedicated to help you choose the best server for your business as per your needs, at affordable rates. We also provide additional discounts and offers on specific products. With availability of our 24/7 customer support, you can connect to us anytime, from anywhere via call, msg, live chat or mail.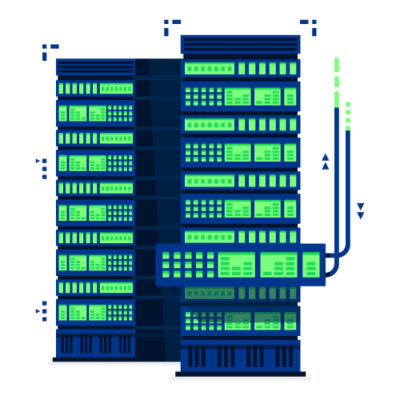 Purposeful Design to Reduce Complexity
Dell PowerEdge R410 Rack Server has been designed with outstanding system design to reduce complexities related to installation, configuration and functions. It is easy to install with quick release rack latching and determined location of interface ports. It has robust metallic hard drive carriers and a steel control arm to enhance structural integrity.
Dense High-Performance 2-socket Server
The Dell PowerEdge R410 rack server supports dual-core, quad-core and six-core Intel Xeon processors from 5500 and 5600 series. It supports 2 processor sockets. High processing power enables your systems to work faster even under heavy load. It allows your system to respond faster and enhance workflow speed, hence, improving company performance.
Energy-efficiency and Reliability
The Dell PowerEdge R410 server is featured with energy smart technology. It lowers power consumption while enhancing performance speed and capacity. It also includes efficient right sized power supply units for system needs, policy driven power and thermal management. Its standard energy-based smart components enable efficiency across core data center servers.
Advanced Virtualization Abilities
The Dell PowerEdge R410 server has embedded virtualization support for operating systems like VMware Virtual Infrastructure Version 3.5 Update 4, VMware vSphere including ESX and ESXi and Red Hat Enterprise Virtualization. Its Intel 5500 chipset is pre-featured with virtualization technology in order to provide best virtualization performance.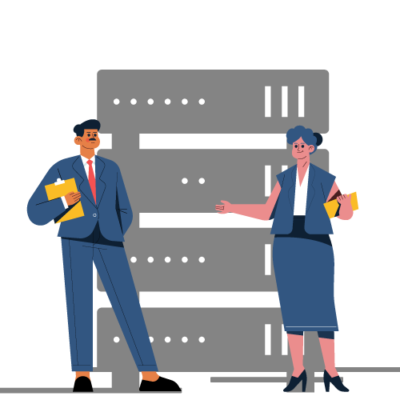 Remote Server Management with iDRAC6
Do you want to expand your business and are searching for solutions to manage your work remotely? Then Dell PowerEdge R410 server is the right choice for you. It supports integrated tools such as Full OpenManage Suite and iDRAC6 that allow your administrators to monitor and manage your servers remotely from anywhere in the world.
High Storage Capacity
Higher storage allows you to maintain more data and proper records all at the same place ensuring its security and integrity at a higher level. Dell PowerEdge R410 supports up to 12TB of internal storage with its four hot plug 2.5 and 3.5 inches SATA/SAS options for HDDs and SSDs. 
Specification
Additional information
| | |
| --- | --- |
| Brand | Dell |
| Drive Type | LFF (3.5), SFF (2.5) |
| Form Factor | 1U Rack |
| Max RAM | 128 GB |
| Max Storage | 12 TB |
| No of Lan Ports | 2 |
| No of Processors | 2 |
| PCI Slots | 1 |
| Power Supply | Dual |
| RAID Controllers | RAID 60, RAID 0, RAID 1, RAID 10, RAID 5, RAID 6, RAID 50 |
| Processor | Intel Xeon 5500 series processor, Intel Xeon 5600 series processors |
| Remote Management | Yes |
| Type of Storage | HDD, SSD |