Dell PowerEdge R520 Server
₹ 80,709.00 (-38%)
Processor Sockets : 2
DIMM slots : 12 DIMMs
Chipset : Intel C600 series
Max Supported Storage : 32TB
Max Supported Memory : 384GB RAM
Supported Processor Series : Intel Xeon E5-2400 Family
Up to 1 Year Warranty
100% Tested and Verified
Free Shipping All Over India
Description
New Like Dell PowerEdge R520 Server Price List
| Server Plans | RAM | Processor | Storage | Price |
| --- | --- | --- | --- | --- |
| Dell PowerEdge R520 Server (Basic) | 64GB DDR3 (8 x 8GB) | 2 x Intel Xeon E5-2470 v2 (10 Core, 20vCPU) | 1 x 600GB SAS Hard | |
| Dell PowerEdge R520 Server (Standard) | 128GB DDR3 (8 x 16GB) | 2 x Intel Xeon E5-2470 v2 (10 Core, 20vCPU) | 1.2TB SAS Hard (2 x 600GB) | |
| Dell PowerEdge R520 Server (Reliable) | 256GB DDR3 (8 x 32GB) | 2 x Intel Xeon E5-2470 v2 (10 Core, 20vCPU) | 1.2TB SAS Hard (2 x 600GB) | |
| Dell PowerEdge R520 Server (Powerful) | 384GB DDR3 (12 x 32GB) | 2 x Intel Xeon E5-2470 v2 (10 Core, 20vCPU) | 1.2TB SAS Hard (2 x 600GB) | |
Enterprise-Level Dell PowerEdge R520 Server At Lowest Price With 1-Year Warranty
Are you looking for a general-purpose server with excellent processing power, massive room for expansion, extensive memory, and enterprise-level storage capacity? Dell PowerEdge R520 server has all the features that you are looking for. This Grade "A" Quality 2U Rack server is exclusively designed for data-intensive applications. Dell PowerEdge R520 Server is designed to meet the requirements of both small and large data centers. If you are low on budget, you can initially start with a basic configuration and then move to higher configurations as your business grows. Buying a new Dell R520 server can be a costly affair, but with our used servers, you get the chance to purchase a quality certified server at the portion of the cost of a new server. Our work doesn't end with selling the server, we also provide free installation support, 1-year warranty, and deliver the server quickly to any location in India.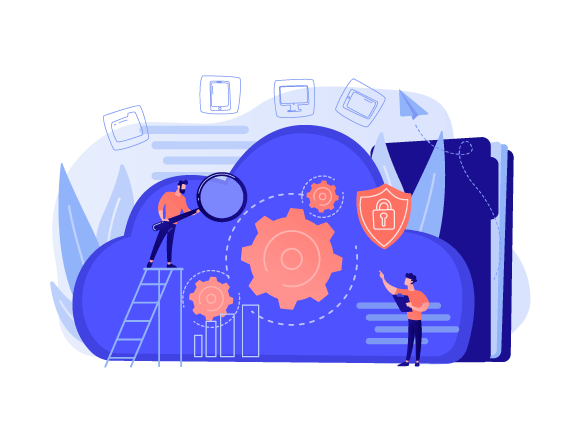 Massive Processing Power
Do you need a server that can offer heavy performance under any workload or situation? Rely on Dell PowerEdge R520 server as it offers powerful two-socket performance, and it Intel's C600 series chipset. You will get outstanding productivity with this server as it supports Intel Xeon E5-2400 and E5-2400 v2 processors. These processors will boost your IT application performance.
Best Memory for Heavy Applications
Want to run heavy applications that utilize a lot of memory? The extensive memory capabilities of the Dell PowerEdge R520 server make it ideal for demanding workloads. It supports upto six memory slots. If you wish to go with a two-processor configuration, you will get ample room for 12 DDR3 DIMM modules. Upon filling all the slots with 32GB Memory modules, this enterprise grade server offers a memory capacity of up to 384GB.
Rich Storage Options
Looking for a used server with great storage space for your data-intensive applications? You will get a vast storage space of up to 32TB with the used Dell PowerEdge R520 Server. It supports both SSDs and HDDs, so you can customize the server with any of these drives. You can install either eight 2.3" or 3.5" SATA/SAS hard disk drives or solid states drives.
Enterprise-Grade Multilevel Tested Server
Buy our used Dell PowerEdge R520 server confidently without worrying about the product quality. We follow strict guidelines during the quality testing process, we will remove the faulty parts and use the Grade "A" quality spare parts to build the Dell R520 as per the configuration you need. This enterprise grade used server will have a longer life span and will provide balance performance for future growth.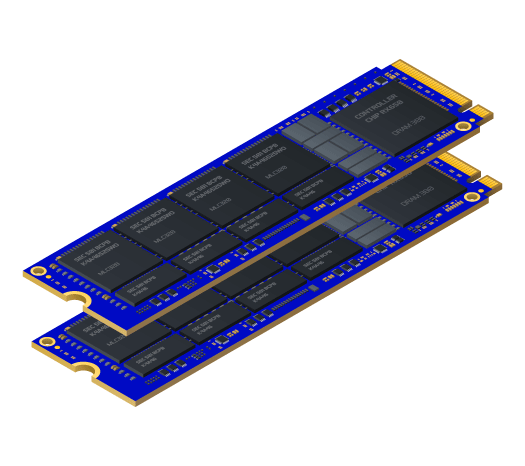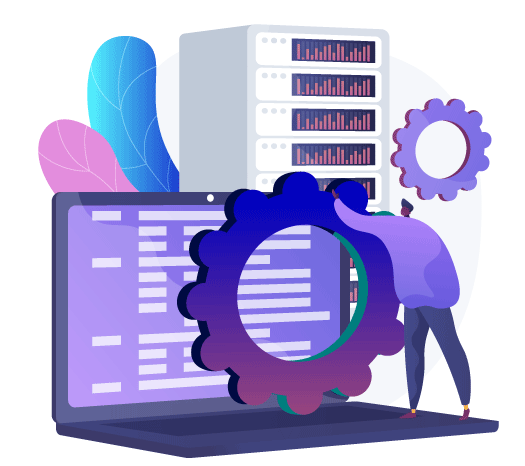 Ideal for Database Management
With massive storage space, the Dell PowerEdge R520 server is ideal for database management, especially for startups and SMEs.  It is a general purpose server that is useful for small firms for a wide range of workloads related to business analytics, hosting, virtualization etc. The Dell R520 can also be used as an email server.
Any Configuration Ready
Tell us what configuration you need, and our team will build Dell PowerEdge R520 server with the best configuration that is exclusively customized for your business. You can choose the server configuration as per your IT budget and application needs. With us, you get an option to choose from a range of storage drives, memory modules, processors, Raid cards that are compatible with Dell R520.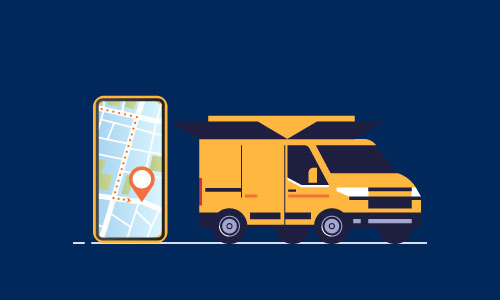 Fastest Delivery across India
Server Basket is known for delivering servers quickly all over India without any delay. We have tie-ups with leading logistic companies who ensure that the server gets delivered to you in the lowest possible time. No matter where your office or data center is located in India, be it Mumbai, Chennai, Hyderabad, Pune, Delhi, Kolkata, Noida, Gurgaon, Ahmedabad, we assure that you receive the server quickly without any damages.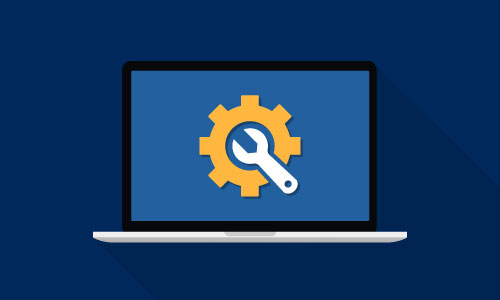 Free Installation Support Available
We understand that many of you may not have an inhouse engineer who can install the server. Rely on us for installation as we are providing complete server installation support at free of cost. One of our experienced engineers would install the server as per your configuration. Once the installation is done, our team will test the server to ensure that it is functioning as it should.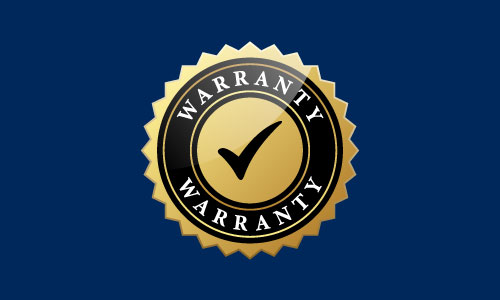 1 Year Warranty
We stand behind the quality of our used servers, so we are offering one year warranty for all the used Dell PowerEdge R520 servers. We look after all the defects or issues that interrupt the functioning of the server during the warranty period. All the hardware parts are eligible for free repairs or replacement if any problems persist within one year. In contrast, for barebones, the warranty is applicable only upto 90 days from the date of purchase.
Dell Poweredge R520 Server Memory(RAMs) List:
| RAM Type | Specification | Part Number | Buy Now |
| --- | --- | --- | --- |
| Dell Poweredge R520 Server 4GB RAM | 4GB DDR3 PC3-10600R Reg ECC RAM | 32WYH, HMT151R7BFR4C-H9, K374T, NN876, 9J5WF, A5940907, D1TMC, H5DDH, HMT151R7BFR4A-H9, MFTJT, SNP9J5WFC, SNPMFTJTC, 7H18C, 7H8J8, C1KCN, CLKCN | Buy Now |
| Dell Poweredge R520 Server 4GB RAM | 4GB DDR3 PC3-12800R Reg ECC RAM | D65JJ, N1TP1, SNPD65JJC | Buy Now |
| Dell Poweredge R520 Server 8GB RAM | 8GB DDR3 PC3-10600R Reg ECC RAM | 2HF92, A3078601, HMT31GR7BFR4A-H9, P9RN2, TJ1DY, DTP8N, SNPX3R5MC/8G, X3R5M | Buy Now |
| Dell Poweredge R520 Server 8GB RAM | 8GB DDR3 PC3-12800R Reg ECC RAM | A5681559, R6JR0, 3W79M, HMT31GR7CFRA-PB, RVY55, A7990613, RYK18, SNPRYK18C | Buy Now |
| Dell Poweredge R520 Server 16GB RAM | 16GB DDR3 PC3-10600R Reg ECC RAM | A5008568, A6996789, MGY5T, SNPMGY5TC | Buy Now |
| Dell Poweredge R520 Server 16GB RAM | 16GB DDR3 PC3-12800R Reg ECC RAM | JDF1M, SNPJDF1MC | Buy Now |
| Dell Poweredge R520 Server 32GB RAM | 32GB DDR3 PC3-10600R Reg ECC RAM | 0R45J, M9FKF, SNPM9FKFC | Buy Now |
Dell PowerEdge R520 Server Processors E5-2400 List:
Sr No
Product Description
Compatible Part Number
Buy Now
1
Intel Xeon E5-2603 (10M Cache, 1.80 GHz, 6.40 GT/s Intel®Intel  Xeon E5-2403 (4c, 1.8 GHz, 10 MB, 80W)
QPI)
CM8062001048300
BX80621E52403
Buy Now
2
Intel   Xeon E5-2407 (4c, 2.2 GHz, 10 MB, 80W)
CM8062001048200
BX80621E52407
Buy Now
3
Intel   Xeon E5-2418L (4c, 2 GHz, 10 MB, 50W)
CM8062000911406
Buy Now
4
Intel   Xeon E5-2428L (6c, 1.8 GHz, 15 MB, 60W)
CM8062007187509
Buy Now
5





Intel   Xeon E5-2449L (8c, 1.4 GHz, 20 MB, 50W)
CM8062001239600
Buy Now
6
Intel   Xeon E5-2420 (6c, 1.9 GHz, 15 MB, 95W)
CM8062001183000
BX80621E52420
Buy Now
7
Intel   Xeon E5-2430L (6c, 2 GHz, 15 MB, 60W)
CM8062000862912
Buy Now
8
Intel   Xeon E5-2430 (6c, 2.2 GHz, 15 MB, 95W)
CM8062001122601
BX80621E52430
Buy Now
9
Intel   Xeon E5-2448L (8c, 1.8 GHz, 20 MB, 70W)
CM8062007187409
Buy Now
10
Intel   Xeon E5-2440 (6c, 2.4 GHz, 15 MB, 95W)
CM8062000862604
BX80621E52440
Buy Now
11
Intel   Xeon E5-2450L (8c, 1.8 GHz, 20 MB, 70W)
CM8062007283711
Buy Now
12
Intel   Xeon E5-2450 (8c, 2.1 GHz, 20 MB, 95W)
CM8062000862501
BX80621E52450
Buy Now
13
Intel   Xeon E5-2470 (8c, 2.3 GHz, 20 MB, 95W)
CM8062007187242
BX80621E52470
Buy Now
Dell PowerEdge R520 Server CPU List E5-2400 V2 List:
Sr No
Product Description
Compatible Part Number
Buy Now
1
Intel  Xeon E5-2403 v2 (4c, 1.8 GHz, 10 MB, 80W)
CM8063401286702
BX80634E52403V2
Buy Now
2
Intel   Xeon E5-2407 v2 (4c, 2.4 GHz, 10 MB, 80W)
CM8063401286600
BX80634E52407V2
Buy Now
3
Intel   Xeon E5-2420 v2 (6c, 2.2 GHz, 15 MB, 80W)
CM8063401286503
BX80634E52420V2
Buy Now
4
Intel   Xeon E5-2430L v2 (6c, 2.4 GHz, 15 MB, 60W)
CM8063401376704
Buy Now
5





Intel   Xeon E5-2430 v2 (6c, 2.5 GHz, 15 MB, 80W)
CM8063401286400
BX80634E52430V2
Buy Now
6
Intel   Xeon E5-2440 v2 (8c, 1.9 GHz, 20 MB, 95W)
CM8063401286303
BX80634E52440V2
Buy Now
7
Intel   Xeon E5-2450L v2 (10c, 1.7 GHz, 25 MB, 60W)
CM8063401287001
Buy Now
8
Intel   Xeon E5-2450 v2 (8c, 2.5 GHz, 20 MB, 95W)
CM8063401376400
BX80634E52450V2
Buy Now
9
Intel   Xeon E5-2470 v2 (10c, 2.4 GHz, 25 MB, 95W)
CM8063401286102
BX80634E52470V2
Buy Now
Specification
Additional information
| | |
| --- | --- |
| Brand | Dell |
| Form Factor | 2U Rack Server |
| CPU Core Options | 4, 6, 8 Cores |
| Processor | Intel Xeon E5-2400 Series Processors |
| No of Processors | 2 |
| Supported Processors | Intel Xeon E5-2403, E5-2407, E5-2418L, E5-2420, E5-2430, E5-2440, E5-2450, E5-2450L, E5-2470 Processors |
| Max RAM | 384GB |
| Memory Slots | 12 DIMM slots |
| Hard Drive Bays | 8 LFF or 16 SFF |
| Max Storage | 32TB |
| PCI Slots | 4 |
| RAID Controllers | RAID 0, RAID 1, RAID 5, & RAID 10, |
| Power Supply | Dual |
| Power Consumption | 550 W, 750W, 1100W |