Dell PowerEdge R610 Server
₹ 36,022.00 (-9%)
Form Factor: 1U Rack Server
Supported Processor: Intel® Xeon® processors 5500 and 5600 series
Max Supported CPU: 2 CPU Supported
Max Cores: 6 Cores/Processor
Max Memory: 192GB DDR3
Max Storage: 12TB HDD
Supported Power Supply: 502W or 717W
24/7 Tech Support
Low Price Guarantee
Shipping Done With Multi-Layered Packaging
Description
Dell PowerEdge R610 Server Price List:
| Server Plans | RAM | Processor | Storage | Price |
| --- | --- | --- | --- | --- |
| Dell PowerEdge R610 Server (Basic) | 32GB DDR3 (4 x 8GB) | 2 x Intel Xeon X5650/ 12 Core, 24vCPU | 1.2TB SAS HDD (2 x 600GB) | Rs. 32,748/- |
| Dell PowerEdge R610 Server (Standard) | 64GB DDR3 (8 x 8GB) | 2 x Intel Xeon X5650/ 12 Core, 24vCPU | 1.2TB SAS HDD (2 x 600GB) | Rs. 36,948/- |
| Dell PowerEdge R610 Server (Reliable) | 128GB DDR3 (8 x 16GB) | 2 x Intel Xeon X5680/ 12 Core, 24vCPU | 1.2TB SAS HDD (2 x 600GB) | Rs. 47,348/- |
| Dell PowerEdge R610 Server (Powerful) | 192GB DDR3 (12 x 16GB) | 2 x Intel Xeon X5680/ 12 Core, 24vCPU | 1.2TB SAS HDD (2 x 600GB) | Rs. 56,748/- |
Enterprise Grade 'A' Quality Dell PowerEdge R610 Server with Any Configuration at Lowest Price in India
Looking for an efficient server that can build a strong IT foundation at a low budget? Then look no further than used Dell PowerEdge R610 server. Designed for higher-performance and versatility, Dell R610 server is ideal for virtualization and is an energy-efficient system. This 1U rack server comes with two processor sockets and can easily fit even in the space constraint environment. Engineered with scalability features, this server can be easily upgraded as your business demand grows. With so many features in store, the Dell R610 rack server comes at a fraction of the cost of a new server only at Server Basket. With the competitive market price, you also receive perks in the form of free installation assistance, instant shipping options, and assured product warranty.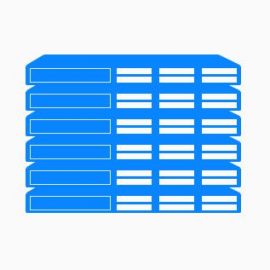 Ideal Choice for Small Businesses
The used Dell PowerEdge R610 Server comes in 1U form factor, which makes it suitable to fit even in the smallest space. It simplifies the overall data center operation, is highly energy-efficient, and reduces the total cost of ownership. All these features and lower price factor makes the server ideal for small to medium-sized businesses and start-ups.
Boosted by Two Intel Xeon Processors
The highly affordable Dell PowerEdge R610 Rack server supports two processors i.e., Intel Xeon 5500 and 5600 series. The processors are either quad-core or six cores. The processors come with 4 MB and 8 MB Cache. The Intel QuickPath Interconnect technology enables the processor to provide high-performance communications.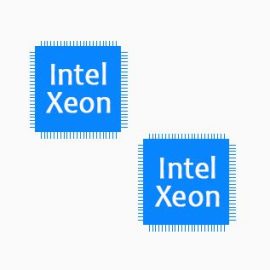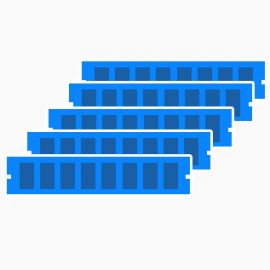 Powerful Server with Scalable Memory
The used Grade 'A' quality Dell PowerEdge R610 rack server comes with a total of 12 DIMM slots. The DIMM slots can support 1GB/2GB/4 GB/8Gb/16GB memory modules. By using a 16GB memory module and 12 DIMM slots, you get a memory capacity of up to 192GB. The maximum memory speed at which the server read/write data is up to 1333MHz.
Extremely Versatile Storage Options
Store heavy application and huge databases, as this used Dell PowerEdge R610 rack server, provides a maximum internal storage capacity of up to 12TB. The server supports a range of Hot-Plug hard drive options. You can use up to six 2.5" SAS SSD, SATA SSD, nearline SAS (7.2K), SAS (10K, 15K), or SATA (7.2K).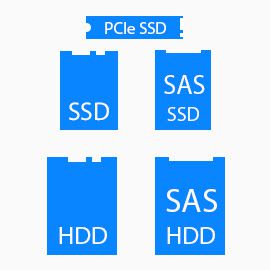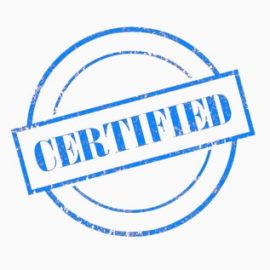 Genuine and Certified Dell R610 Server
We sell only genuine and brand certified servers. During any server issue, either our team or Dell server team will help you to solve the issues. The Dell R610 server is multi-level tested, has undergone strict re-engineering processes and quality checks. It is then approved as a reliable, genuine, and certified product.
Top Class Management Features
With an optional remote management feature that includes iDRAC6 with a lifecycle controller, Dell R610 provides complete enterprise-class manageability. The Lifecycle controller in remote management of the Dell R610 server helps to simplify the administrative tasks by performing various functions such as system updates, deployment, hardware diagnostics, and configuration from a single intuitive interface. The server is also embedded with Dell Open Manage systems management and optional embedded hypervisor.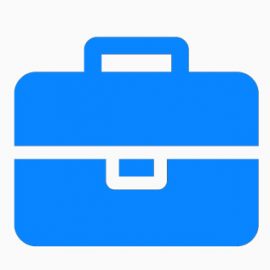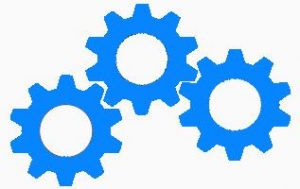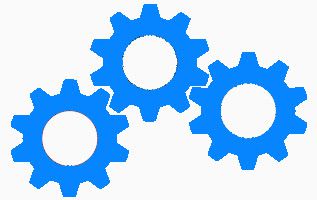 Any Custom Configuration Ready
Server Basket offers the flexibility of server customization to its clients. Choose from Intel 5500 and 5600 processor configuration, memory modules, a number of I/O slots, RAID controllers, range of storage drives, and customize the server as per your current business demands. The server is highly scalable, can be upgraded later as your business grows.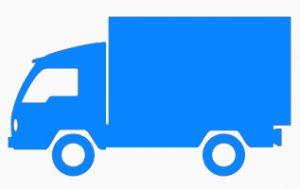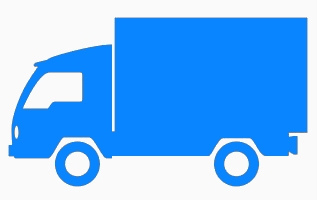 Instant Shipping Across India
Powered by the best logistic partners, who enable swift shipping of Dell R610 to any place in India. The kind of shipping agility and security that we offer, you will receive nowhere else. No matter where you are located whether, in Hyderabad, Chennai, Mumbai, Delhi, Kolkata, Bangalore, Jaipur, Noida, Ahmedabad, Coimbatore, your ordered product would be securely delivered at your doorstep within 2-3 business days.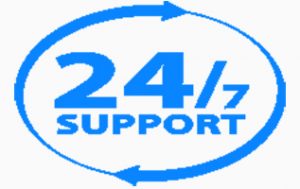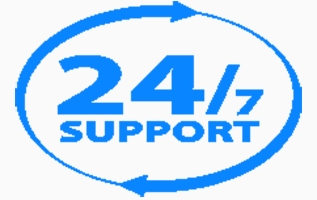 Free Installation Assistance
Enjoy free services like installation assistance only at Server Basket. Our team is well-versed with Dell servers and is trained in industry-leading best practices for racking, staging, patching, configuring, and cable management. Our engineers help you install and then test the server in order to ensure that it offers higher performance.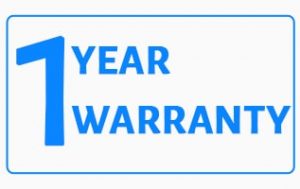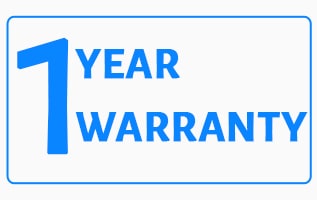 SB Assured 30 Days Warranty
The used highly genuine and reliable Dell R610 rack server comes with a comprehensive 30 Days warranty period. Our warranty means the server is free from any internal hardware issues. If you find any issue, during the normal working condition, then we assure you to provide free repairs or instant Dell PowerEdge R610 replacement.
New Like Dell Poweredge R610 Server Add-on Hard Drive List :
| Sr no | Hard Drive Size | Part Number | Buy Now |
| --- | --- | --- | --- |
| 1 | 300GB 15K SAS HDD For Dell R610 Server | PGHJG, ST300MM0006, 341-9874, H8DVC, 867CY, 342-2241, ST9300653SS, 400-AJRK, 01D94D, 08C2JN, 09VGK7, 0D179G, 0H8DVC, 0NWH7V, 0RWC83, 0V2RP2, 0XVJ5H, 1D94D, 342-2242, 342-3409, 342-3410, 342-3521, 342-4276, MR7KR, 400-AJRO, | |
| 2 | 1 TB 7.2K SAS HDD For Dell R610 Server | HWTJP, 400-AEFN, HWTJP, 400-AEFN | |
| 3 | 1.2 TB 10K SAS HDD For Dell R610 Server | V72XD, 400-AHNJ | |
| 4 | 250GB 7.2K SATA HDD For Dell R610 Server | HC79N, ST9250610NS, TMNKV, 400-AEED, TMNKJ, TM727, ST3250820AS, 342-3517, DRK1J, P383F, MHZ2250BK | |
| 5 | 500GB 7.2K SATA HDD For Dell R610 Server | 00X3Y, ST9500620NS, 342-4096 | |
| 6 | 750GB 7.2K SATA HDD For Dell R610 Server | JW551, ST3750640NS, NW342, HUA721075KLA330, UY042, ST3750640NS | |
| 7 | 1TB 7.2K SATA HDD For Dell R610 Server | WF12F, ST91000640NS, W4NC4, TV66K, MTKFK, J1D1H, 8DN1Y, ST1000NX0443, 400-AESQ, 400-AEFD, 342-3520, 09KW4J | |
| 8 | 200GB SAS SSD For Dell R610 Server | HUSML4020ASS600 | |
| 9 | 400GB SAS SSD For Dell R610 Server | R2PJ7, S842E400M2, 1J5K9, SDFA383DUB01,PX05SMB040Y | |
| 10 | 480GB SAS SSD For Dell R610 Server | SSDSC2CW480A3 | |
| 11 | 800GB SAS SSD For Dell R610 Server | DPF1J, HUSMM8080ASS201 | |
| 12 | 1.6TB SAS SSD For Dell R610 Server | HUSMM1616ASS204 | |
New Like Dell PowerEdge R610 Server Add-on Processors List :
Sr No
Product Description
Compatible Part Number
Buy Now
1
Intel Xeon E5504 (4c, 2 GHz, 4 MB, 80W)

AT80602000801AA
BX80602E5504

2
Intel    Xeon E5506 (4c, 2.13 GHz, 4 MB, 80W)

AT80602000798AA
BX80602E5506

3
Intel    Xeon L5506 (4c, 2.13 GHz, 4 MB, 60W)
AT80602002712AA
BX80602L5506
4
Intel    Xeon E5507 (4c, 2.26 GHz, 4 MB, 80W)
AT80602000795AA
BX80602E5507
5
Intel    Xeon L5518 (4c, 2.13 GHz, 8 MB, 60W)
AT80602002265AB
6
Intel    Xeon E5520 (4c, 2.26 GHz, 8 MB, 80W)
AT80602002091AA
BX80602E5520
7
Intel    Xeon L5520 (4c, 2.26 GHz, 8 MB, 60W)
AT80602000810AA
BX80602L5520
8
Intel    Xeon E5530 (4c, 2.4 GHz, 8 MB, 80W)
AT80602000792AA
BX80602E5530
9
Intel    Xeon L5530 (4c, 2.4 GHz, 8 MB, 60W)
AT80602002937AB
BX80602L5530
10
Intel    Xeon E5540 (4c, 2.53 GHz, 8 MB, 80W)

AT80602000789AA
BX80602E5540

11
Intel    Xeon X5550 (4c, 2.66 GHz, 8 MB, 95W)

AT80602000771AA
BX80602X5550

12
Intel    Xeon X5560 (4c, 2.8 GHz, 8 MB, 95W)

AT80602000768AA
BX80602X5560
13
Intel    Xeon X5570 (4c, 2.93 GHz, 8 MB, 95W)
AT80602000765AA
BX80602X5570
14
Intel    Xeon W5580 (4c, 3.2 GHz, 8 MB, 130W)
AT80602000756AD
BX80602W5580
15
Intel    Xeon W5590 (4c, 3.33 GHz, 8 MB, 130W)
AT80602000753AA
BX80602W5590
16
Intel  Xeon L5609 (4c, 1.86 GHz, 12 MB, 40W)
AT80614005940AA
17
Intel   Xeon L5639 (6c, 2.13 GHz, 12 MB, 60W)

AT80614005076AB
18
Intel   Xeon X5677 (4c, 3.46 GHz, 12 MB, 130W)
AT80614005145AB
19
Intel   Xeon X5687 (4c, 3.6 GHz, 12 MB, 130W)
AT80614005919AB
20
Intel   Xeon L5640 (6c, 2.26 GHz, 12 MB, 60W)
AT80614005133AB
BX80614L5640
21
Intel   Xeon E5645 (6c, 2.4 GHz, 12 MB, 80W)
AT80614003597AC
BX80614E5645
22
Intel   Xeon L5645 (6c, 2.4 GHz, 12 MB, 60W)
AT80614005136AB
23
Intel   Xeon E5649 (6c, 2.53 GHz, 12 MB, 80W)
AT80614006783AB
BX80614E5649
24
Intel   Xeon X5650 (6c, 2.66 GHz, 12 MB, 95W)
AT80614004320AD
BX80614X5650
25
Intel   Xeon X5660 (6c, 2.8 GHz, 12 MB, 95W)
AT80614005127AA
BX80614X5660
26
Intel   Xeon X5670 (6c, 2.93 GHz, 12 MB, 95W)
AT80614005130AA
BX80614X5670
27
Intel   Xeon X5679 (6c, 3.2 GHz, 12 MB, 95W)
AT80614006924AA
28
Intel   Xeon X5675 (6c, 3.06 GHz, 12 MB, 95W)
AT80614006696AA
BX80614X5675
29
Intel   Xeon X5680 (6c, 3.33 GHz, 12 MB, 130W)
AT80614005124AA
BX80614X5680
30
Intel   Xeon X5690 (6c, 3.46 GHz, 12 MB, 130W)
AT80614005913AB
BX80614X5690
New Like Dell Poweredge R610 Server Add-on RAM List :
RAM Type
Specification
Part Number
Buy Now
Dell PowerEdge R610 Server 4GB RAM
4GB DDR3 PC3-8500R Reg ECC RAM

C59WN, H959F, SNPH959FC, G484D, N85YJ, 54TTW

Dell PowerEdge R610 Server 4GB RAM
4GB DDR3 PC3-10600R Reg ECC RAM

32WYH, HMT151R7BFR4C-H9, K374T, NN876, 9J5WF, A5940907, D1TMC, H5DDH, HMT151R7BFR4A-H9, MFTJT, SNP9J5WFC, SNPMFTJTC, 7H18C, 7H8J8, C1KCN, CLKCN

Dell PowerEdge R610 Server 4GB RAM
4GB DDR3 PC3-12800R Reg ECC RAM

D65JJ, N1TP1, SNPD65JJC

Dell PowerEdge R610 Server 8GB RAM
8GB DDR3 PC3-8500R Reg ECC RAM

H132M, SNPH132MC, CXPTG

Dell PowerEdge R610 Server 8GB RAM
8GB DDR3 PC3-10600R Reg ECC RAM

2HF92, A3078601, HMT31GR7BFR4A-H9, P9RN2, TJ1DY, DTP8N, SNPX3R5MC/8G,
X3R5M

Dell PowerEdge R610 Server 8GB RAM
8GB DDR3 PC3-12800R Reg ECC RAM

A5681559, R6JR0, 3W79M, HMT31GR7CFRA-PB, RVY55, A7990613, RYK18, SNPRYK18C

Dell PowerEdge R610 Server 16GB RAM
16GB DDR3 PC3-8500R Reg ECC RAM

Y898N , GRFJC

Dell PowerEdge R610 Server 16GB RAM
16GB DDR3 PC3-10600R Reg ECC RAM

A5008568, A6996789, MGY5T, SNPMGY5TC

Dell PowerEdge R610 Server 16GB RAM
16GB DDR3 PC3-12800R Reg ECC RAM

JDF1M, SNPJDF1MC

Dell PowerEdge R610 Server 32GB RAM
32GB DDR3 PC3-10600R Reg ECC RAM

0R45J, M9FKF, SNPM9FKFC
Specification
Additional information
| | |
| --- | --- |
| Brand | Dell |
| Form Factor | 1U Rack |
| Processors | Intel Xeon 5500 and 5600 series |
| No of Processors | 2 |
| Max RAM | 192GB DDR3 |
| Memory Slots | 12 DIMMs |
| Hard Drive Bays | 2.5" SAS SSD, SATA SSD, SAS (10K, 15K), nearline SAS (7.2K), SATA (7.2K) up to 6 drive bays |
| PCIe Slots | 2 |
| RAID Controllers | RAID 0, RAID 6, RAID 5, RAID 10, RAID 1, RAID 50 |
| Internal RAID Controllers | PERC H200, PERC H700, PERC 6/i |
| External RAID Controllers | PERC H800, PERC 6/E |
| Power Supply | Dual |