Refurbished Dell PowerEdge R710 Server
₹ 49,293.00 (-20%)
Form Factor : 2U Rack
No of DIMM Slots : 18
No of Processor Sockets : 2
Max Supported Storage : 18TB
Max Supported Memory : 288GB DDR3
Supported Processor : Intel Xeon 5500 & 5600 Family
Lowest Price Guarantee
24/7 Technical Chat Support
100% Tested and Verified Servers
Worldwide Shipping
Buyback Option Available
Test Remotely Before Buying
Use "SB5" Coupon For Additional Discount
Configure Now
Description
Are you an SMB looking for a performance oriented server with excellent storage space and memory capacity for virtualization purpose? With advanced virtualization capabilities, the Dell PowerEdge R720 Server lowers your total cost of ownership and helps you efficiently handle heavy database and virtualization needs. This powerful workhouse supports Intel Xeon processor 5500 and 5600 series processors, so it can easily handle a wide range of business applications. Why buy a new server when Server Basket is providing new like certified refurbished Dell R710 server at the fraction of the MRP of actual server? With us, you not only get server at lowest price but we also customize it as per your needs. In addition to these benefits, we also provide free installation support, 90 Days Warranty and instant tech support for all the refurbished Dell R710 servers purchased via our store.
Refurbished Dell PowerEdge R710 Server Price List
| Server Plans | RAM | Processor | Storage | Price |
| --- | --- | --- | --- | --- |
| Dell PowerEdge R710 Server (Basic) | 32GB DDR3 (4 x 8GB) | 2 x Intel Xeon X5650 / 12 Cores, 24vCPU | 1.8TB SAS HDD (2 x 900GB) | |
| Dell PowerEdge R710 Server (Standard) | 64GB DDR3 (8 x 8GB) | 2 x Intel Xeon X5650 / 12 Cores, 24vCPU | 1.8TB SAS HDD (2 x 900GB) | |
| Dell PowerEdge R710 Server (Reliable) | 128GB DDR3 (8 x 16GB) | 2 x Intel Xeon X5680 / 12 Cores, 24vCPU | 1.8TB SAS HDD (2 x 900GB) | |
| Dell PowerEdge R710 Server (Powerful) | 256GB DDR3 (8 x 32GB) | 2 x Intel Xeon X5680 / 12 Cores, 24vCPU | 1.8TB SAS HDD (2 x 900GB) | |
Industry-Leading Performance
Is your data center demanding a strong server that supports powerful processors for organic growth? Purchase the refurbished Dell R710 server and simplify your IT infrastructure. This high-performance 2U rack server is built with the Intel's 5520 chipset that supports both Intel Xeon quad-core and six-core 5500 or 5600 series CPUs. Initially, you can start with one processor and then scale to two processors as per the growing demands.
Certified Server with Genuine Hardware
You get excellent quality and new like refurbished Dell R710 server that is assembled with genuine spare parts. Each hardware component including RAM, Hard drive, processor, Raid card and other components are carefully inspected before installing them on the Dell PowerEdge R710 server. Soon after installing the server, our team will test it once again to ensure that it delivers optimum computing power.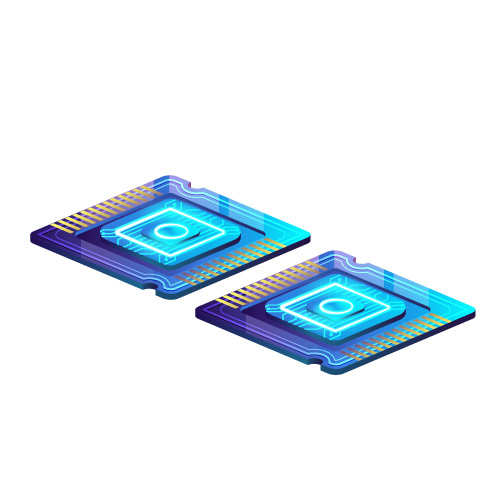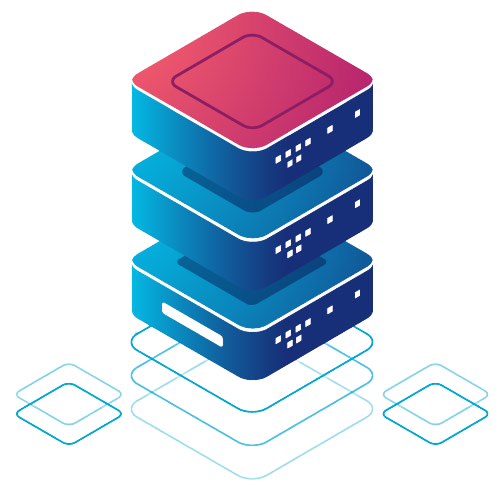 Excellent Storage for Database Applications:
With a wide variety of storage options, the Dell PowerEdge R710 Rack server offers a huge storage capacity of 18TB which is pretty good enough for database applications. Depending upon your requirements, you can select Dell R710 server with either SFF(2.5") or LFF( 3.5") Chassis. It supports SATA, SAS and Nearline SAS hard disk drives.
Customization Option Available:
If any of the below-mentioned configurations doesn't meet your requirements, then contact our pre-sales team with the specifications you need. Tell us for what purpose you are planning to buy the refurbished Dell R710 server or let us know the type of processors, hard drive, memory module, Raid card you want us to install in the server. We will configure the server exactly as per the inputs given by you. Our team will also suggest the best configuration that falls within your budget and meets your needs.
Scalable Memory:
Are you in need of a server with large memory capacity that easily handles containers and large data base needs? With embedded hypervisors and up to 288GB memory capacity, the Dell PowerEdge R710 server offers better performance and delivers more virtual machines. With two processors on board, you get a maximum of 18 memory slots with which the server's memory can be expanded to its maximum potential. Dell R710 supports a wide range of DDR3 memory modules of various capacities including 1GB,2GB,4GB,8GB,16GB.
Innovative Management Features:
The innovative management tools of the refurbished Dell R710 server reduces the management burden and helps to perform various tasks including error connection, make updates and node deployment. You can easily resolve any problems that arise in the data center with integrated systems management. The integrated remote access controllers i.e. iDRAC9 helps the administrators to monitor and updated the server from anywhere irrespective of the time.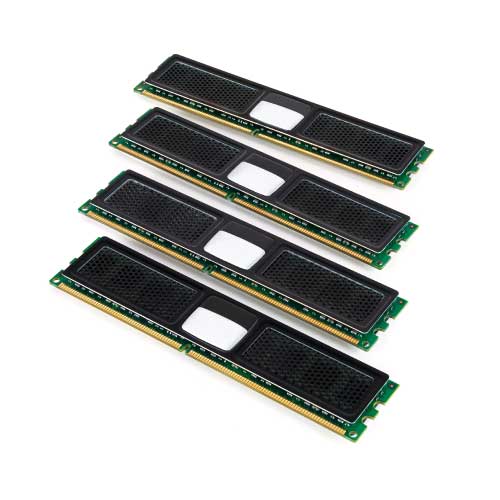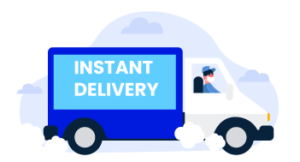 Instant Delivery All Over India
With our high-speed shipping services, you will receive the Dell PowerEdge R710 server without any external and internal component damages within a short period. No matter where you want the server to be shipped, be it Chennai, Bangalore, Mumbai, Delhi, Pune, Kolkata, Coimbatore, Ahmedabad, Noida, Gurgaon, Hyderabad or any other area, we deliver the Dell R710 server safely in a tamper-proof box.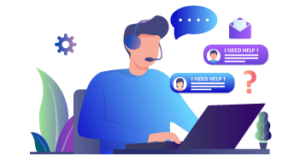 Free Installation Support
Do you know that incorrect installation can cause system failure or may create performance-related issues? That is why we are providing free installation support where our hardware engineers will install each and every part of the server, including the OS, as per the manufacturer guidelines. We also provide remote support in case if you face any issues while using the server.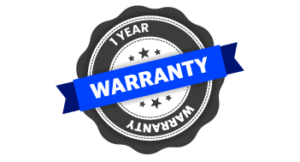 90 Days Warranty
We offer a 90 Days Warranty on the hardware parts of the Dell PowerEdge R710 server and 90 days assurance on the entire barebone. This strong warranty is an assurance that you are buying high-quality Dell R710 servers that offer steady performance for years. We resolve any type of issues that disturb the functioning of the server during this warranty period, and even replacement will be given for the damaged parts.
Specification
Additional information
| | |
| --- | --- |
| Brand | Dell |
| Server Type | 2U Rack |
| Processor | Intel Xeon 5500 series processor, Intel Xeon 5600 series processors |
| Supported Processors Include | Intel Xeon X5570, X5550, W5590, L5530, E5504, E5506, X5690, X5687, X5675, X5670 Processors |
| No of Processors | 2 |
| CPU Core Options | 4, 6 cores |
| Supported RAM | 1GB/2GB/4GB/8GB/16GB DDR3 |
| Memory Slots | 18 DIMM slots |
| Max RAM | 288GB |
| Hard Drive Bays | 4 LFF or 8 SFF Drives |
| Hard Drive Options | Hard Disk Drive(HDD), Solid State Drive(SSD) Drives |
| Supported HDD Drives | 2.5" : SAS (15K, 10K), Nearline SAS (7.2K), SATA (7.2K). 3.5": SAS (15K, 10K), Nearline SAS (7.2K), SATA (7.2K) |
| Supported SSD Drives(Options) | 2.5": SAS SSD, SATA SSD |
| Max Storage | 18TB |
| Supported Graphics(Video) Card | Matrox G200 |
| RAID Controllers | RAID 1, RAID 10, RAID 5, RAID 6, RAID 50, RAID 60, RAID 0 |
| Internal Raid Controllers | PERC H200, PERC H700, PERC 6/i |
| External Raid Controllers | PERC H800, PERC 6/E |
| Remote Management | Yes |
| Supported Remote Management | iDRAC6 Enterprise |
| No of Lan Ports | 4 |
| PCI Slots | 4 |
| Power Supply | Dual |
| Power Consumption | 570W / 870W |