HP ProLiant DL380 G7 Server
₹ 38,300.00 (-6%)
Customize HP ProLiant DL380 G7 Server
Processor: Intel Xeon 5600 CPU Family
Memory: 384GB RAM
Storage: 24TB Max Storage Space
Processor Sockets: up to 2 CPUs
DIMM slots: 12 DIMMs
Upto 1 Year Warranty
24/7 Live Support
Exclusive of Taxes
Shipping Charges depend on Location
New Like HP Proliant DL380 G7 Server Price List
Server Type
Specifications
Price
Buy Now
HP DL380 G7 Server
(Basic)


Refurbish HP ProLiant DL380 GEN7 8SFF 2U Rack Server with 2 x Intel Xeon X5650 (2.66 GHz/6-cores/12MB/95w) /32GB (4X8GB) DDR3 Server Memory - 18 DIMM Slots /2 x 600 GB SAS 10K RPM 2.5'' SAS HDD - (8 SFF, 2.5inch Hot Plug Drive Open Bay)/ HP Smart Array P410i RAID Controller (Raid 0, 1, 1+0) Support/6xPCIe slots /4X1Gb Network Lan Ports / 750W Hot Swap Dual Hot-plug Power Supply / universal rail [email protected] Months Warranty




Buy Now

HP DL380 G7 Server
(Standard)


Refurbish HP ProLiant DL380 GEN7 8SFF 2U Rack Server with 2 x Intel Xeon X5650 (2.66 GHz/6-cores/12MB/95w) /64GB (8X8GB) DDR3 Server Memory - 18 DIMM Slots /4 x 600 GB SAS 10K RPM 2.5'' SAS HDD - (8 SFF, 2.5inch Hot Plug Drive Open Bay)/ HP Smart Array P410i RAID Controller (Raid 0, 1, 1+0) Support/6xPCIe slots /4X1Gb Network Lan Ports / 750W Hot Swap Dual Hot-plug Power Supply / universal rail [email protected] Months Warranty




Buy Now

HP DL380 G7 Server
(Performance)

Refurbish HP ProLiant DL380 GEN7 8SFF 2U Rack Server with 2 x Intel Xeon X5650 (2.66 GHz/6-cores/12MB/95w) /128GB (16X8GB) DDR3 Server Memory - 18 DIMM Slots /4 x 600 GB SAS 10K RPM 2.5'' SAS HDD - (8 SFF, 2.5inch Hot Plug Drive Open Bay)/ HP Smart Array P410i RAID Controller (Raid 0, 1, 1+0) Support/6xPCIe slots /4X1Gb Network Lan Ports / 750W Hot Swap Dual Hot-plug Power Supply / universal rail [email protected] Months Warranty




Rs. 66,530/-


Rs. 62,530/-





Buy Now

HP DL380 G7 Server
(Storage)

Refurbish HP ProLiant DL380 GEN7 8SFF 2U Rack Server with 2 x Intel Xeon X5650 (2.66 GHz/6-cores/12MB/95w) /128GB (16X8GB) DDR3 Server Memory - 18 DIMM Slots /6 x 1.2TB SAS 10K RPM 2.5'' SAS HDD - (8 SFF, 2.5inch Hot Plug Drive Open Bay)/ HP Smart Array P410i RAID Controller (Raid 0, 1, 1+0) Support/6xPCIe slots /4X1Gb Network Lan Ports / 750W Hot Swap Dual Hot-plug Power Supply / universal rail [email protected] Months Warranty




Rs. 92,330/-


Rs. 86,790/-





Buy Now

HP DL380 G7 Server
(Network)

Refurbish HP ProLiant DL380 GEN7 8SFF 2U Rack Server with 2 x Intel Xeon X5650 (2.66 GHz/6-cores/12MB/95w) /128GB (16X8GB) DDR3 Server Memory - 18 DIMM Slots /6 x 1.2TB SAS 10K RPM 2.5'' SAS HDD - (8 SFF, 2.5inch Hot Plug Drive Open Bay)/ HP Smart Array P410i RAID Controller (Raid 0, 1, 1+0) Support/6xPCIe slots /Intel X520 10g card/w sfp/ 4X1Gb Network Lan Ports / 750W Hot Swap Dual Hot-plug Power Supply / universal rail [email protected] 1 Year Warranty




Rs. 1,09,470/-


Rs. 1,02,900/-





Buy Now

Buy Grade 'A' Quality HP ProLiant DL380 G7 Server at Lowest Price in India with 1 Year Warranty
Looking for high performance and enhanced storage capabilities in a server? Are you low in the budget? Then try the used Grade 'A' quality HP ProLiant DL380 G7 server. The versatile 2U rack server delivers engineering excellence with increased performance and flexibility. The low-cost server provides enterprise-class uptime and Insight control manageability. Additionally, with fast remote-control management and advanced troubleshooting features, this server comes at a fraction of the cost of a new server. Buy the Grade 'A' quality HP ProLiant DL380 G7 server from Server Basket to enjoy higher performance, longer server life span, and heavy discount like nowhere else. With competitive prices, also enjoy our free services like installation support, instant delivery with no extra freight charges, and 1-year product warranty.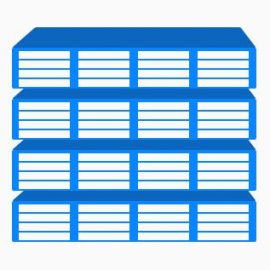 Ideal for Space Constrained Businesses
Get plenty of storage capacity in a 2U chassis rack server. The HP ProLiant DL380 G7 server can easily accommodate 2 processors simultaneously and increase the overall server performance. The feature-rich server is small in size and can easily fit in a very space constraint environment. It is ideal for small businesses as it comes at an unimaginably lower price, which helps to reduce your total cost of ownership.
Powered with Intel Xeon 5600 CPU Family
The highly productive HP ProLiant DL380 G7 server supports the Intel Xeon 5600, processor family. You can choose from a range of processor series with either quad-core or six cores. The processor is engineered with the latest technology, such as Intel Turbo Boost, which increases the processor frequency as per the application demand for faster performance.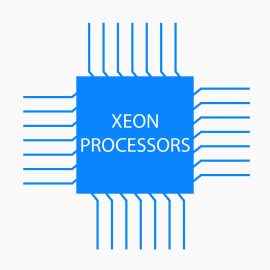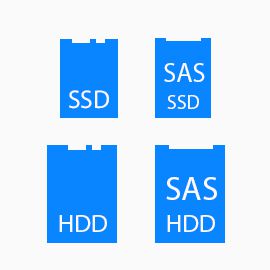 Flexible Storage Options
Receive an enormous storage capacity of up to 24TB with the highly affordable HP ProLiant DL380 G7 server. You can connect up to 16 Hot-Plug storage drives of different memory modules. Depending on your budget and business needs, you can connect up to sixteen 2.5" SAS, or six 3.5" SATA, or sixteen 2.5" SATA SSD, or sixteen 3.5" SATA SSD.
Thoroughly Tested Server
 Our used HP ProLiant DL380 G7 servers are decommissioned and procured from a climate-controlled environment. It is then thoroughly tested for any firmware/OS or internal hardware inefficiencies, performed system boot, and then re-engineered. The used Grade 'A' quality HP DL380 G7 server is as good as a new server, has a guarantee to deliver higher performance, and also has a longer shelf life.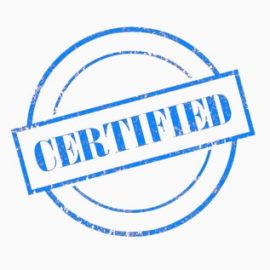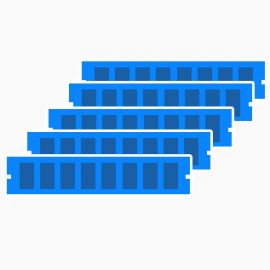 Power-Packed Memory
The efficient Grade 'A' quality HP ProLiant DL380 G7 server comes with a memory capacity of up to 384GB. Which means you can run heavy and multiple applications without experiencing any frustrating delays. With a total of 12 DDR3 RDIMM modules, the server offers a memory speed of up to 1333MHz. If you want to run normal applications, then you can even opt for other lower memory modules of 2GB capacity that provide a total of up to 48GB memory space.
Simplified System Management
The server is compatible with HPE's ILO 3.0 controller that offers virtual media services, three times faster than the previous generation controller. The system comes embedded with a range of advanced management tools such as power management features, and video playback. The HPE's Insight Control Software provides detailed reports on server operation and asset management on a smart browser interface, which simplifies server management.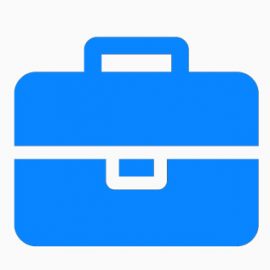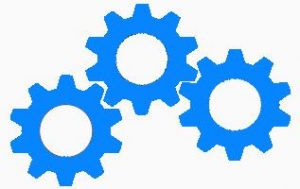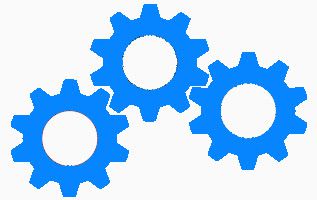 Customization Available
We are highly flexible and so provide customization options in the used HP ProLiant DL380 G7 server. Choose from a range of processor types and core, memory modules, storage drives, and expansion slots. If you are still confused, then contact us, and we would suggest you the best configuration, ideal for your business.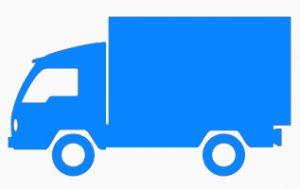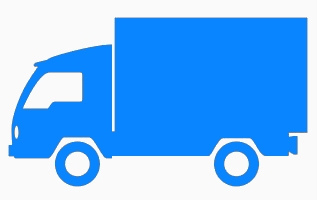 Quick All India Delivery
We are partnered with leading shipping companies in India that allow us to deliver the HP ProLiant DL380 G7 server quickly in any part of India. Whether you are located in Pune, Mumbai, Ahmedabad, Hyderabad, Bangalore, Chennai, Coimbatore, Jaipur, or any remote place in India, we assure you to deliver the product safely and within 2-3 business days.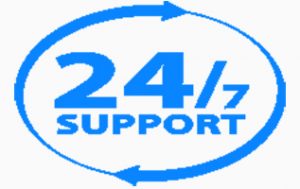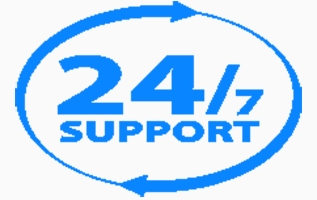 Free Installation Support
Add value to your data center by taking the help of the experts. Our team is well-versed with the HP ProLiant DL380 G7 server and we continuously train them on varied types of servers and their varied installation processes. Our installation support is absolutely free, in which our technical team will help you in staging, racking, cable management, and patching processes. After complete installation, we would even test the server to ensure that it delivers higher performance.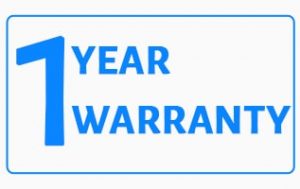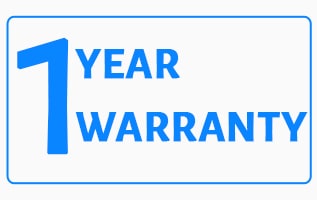 1 Year SB Warranty
We provide our customers with the ultimate peace of mind. And so, the affordable HP DL380 G7 server comes with a comprehensive 1-year warranty period. Our warranty means the product is defect-free. By any chance, if any spare part of the server fails to work during the warranty period, then we would offer you free repairs or replacement services. 
New Like HP DL380 G7 Server Supporting Processors List:
| Description | Price | Buy Now |
| --- | --- | --- |
| Intel Xeon Processor L5640 (2.26 GHz/ 6Core/12MB/60W) | Rs. 2,499/- | |
| Intel Xeon Processor X5650 (2.66 GHz/6-cores/12MB/95w) | Rs. 3,999/- | |
| Intel Xeon Processor X5670 (2.93 GHz/6-cores/12MB/95w) | Rs. 4,499/- | |
| Intel Xeon Processor E5645 (2.40 GHz/6-core/12MB/80W) | Rs. 2,999/- | |
| Intel Xeon Processor X5675 (3.06 GHz/6-cores/12MB/95w) | Rs. 5,499/- | |
| Intel Xeon Processor X5660 (2.80 GHz/6-cores/12MB/95w) | Rs. 4,999/- | |
New Like HP DL380 G7 Server Supporting Memories List:
| Brand | Description | Price | Buy Now |
| --- | --- | --- | --- |
| SKHynix / Samsung / Micron | 8GB 2RX4 PC3 8500R Memory | Rs. 2,499/- | |
| SKHynix / Samsung / Micron | 8GB 2RX4 PC3 10600R Memory | Rs. 2,999/- | |
| SKHynix / Samsung / Micron | 16GB 4RX4 PC3L 8500R Memory | Rs. 4,999/- | |
| SKHynix / Samsung / Micron | 8GB 2RX4 PC3L 12800R Memory | Rs. 3,499/- | |
| SKHynix / Samsung / Micron | 8GB 2RX4 PC3 14900R Memory | Rs. 3,999/- | |
New Like HP DL380 G7 Server Supporting Hard Drive List:
| Description | Price | Buy Now |
| --- | --- | --- |
| 600 GB SAS,10K RPM Hard Drive | Rs. 4,999/- | |
| 1 TB SAS,10K RPM Hard Drive | Rs. 6,499/- | |
| 1.2 TB SAS,10K RPM Hard Drive | Rs. 8,499/- | |
| 1.8TB SAS 10K RPM Hard Drive | Rs. 15,999/- | |
Additional information
| | |
| --- | --- |
| Brand | HP |
| Form Factor | 2U Rack Server |
| Price | 34999 |
| Processor | Dual, Quad, & Hexa Core Intel Xeon 5600 Series CPUs |
| No of Processors | 2 |
| CPU Core Options | 2, 4, 6, 8, 10, 12 Cores |
| Max RAM | 384GB |
| Memory Slots | 12 DIMMs |
| Hard Drive Bays | 6 LFF or 16 SFF Drives |
| Max Storage | 24TB |
| PCI Slots | 6 |
| RAID Controllers | RAID 0, RAID 1, RAID 5, RAID 10 |
| Power Consumption | 460W, 750W, 1200W |
| Warranty | 1-Year |