Data Center AMC
Is it hard for you to maintain your data centers and run your tedious workflows simultaneously? Server Basket proffers eminent data center AMC packages for users who seek professional help to monitor, maintain, and manage their data centers. This is the best way to diminish your expenses and concentrate on your workflows without diversions. We provide on-site management of your data center and perform hardware replacement whenever necessary without any additional charges. 
Server Basket has employed the best team to deal with the issues related to data centers, no matter how complex they can be. We use all our resources to create an ideal working platform for you. A well-maintained data center that is free from all potential issues paves a way for a successful business which is exactly what Server Basket avails to you. Contact us to know more about our data center AMC services and benefit from 100% uptime, frequent DC audits, and uninterrupted resource monitoring.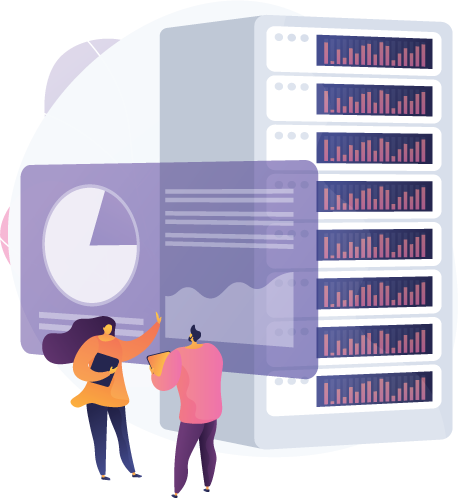 Frequent Auditing of Network & Security
Server Basket knows how important it is for you to have a secure and established data center. We perform frequent audits by experienced technicians who are well-versed with the working of data centers to ensure that the security is intact and network connections remain unblemished. It will be our duty to maintain your data center the way it should be.
Free Replacement of Damaged Hardware
Why worry about the hardware functionality? Server Basket deals with your damaged hardware too. If we come across any dysfunctioning, faulty, or damaged hardware during our inspection, we immediately replace those parts with genuine spares. We make sure you face no interruptions in the normal functioning of your data center by carrying out the replacements as soon as possible.
Continuous Monitoring to Ensure 100% Uptime
Server Basket has the best way to nullify the downtime. We terminate the issues your data centers might face with a smart and predictive analogy. Our technical team constantly monitors your data center's power supply, performance, hardware, and resources for any hindrances and guarantees you 100% uptime at all times so as to provide you a productive work environment.
Minimize Your IT Expenditures
Concerned about your IT expenses? Then choose the data center AMC to minimize your IT expenditure and relish a hassle-free user experience. Server Basket offers an all-round data center maintenance with the most talented and experienced team who will look after your DC infrastructure, troubleshoots, upgrades, and everything to benefit users with a better environment and saved capital.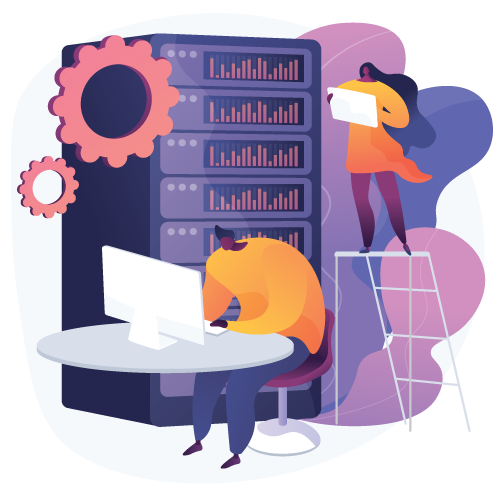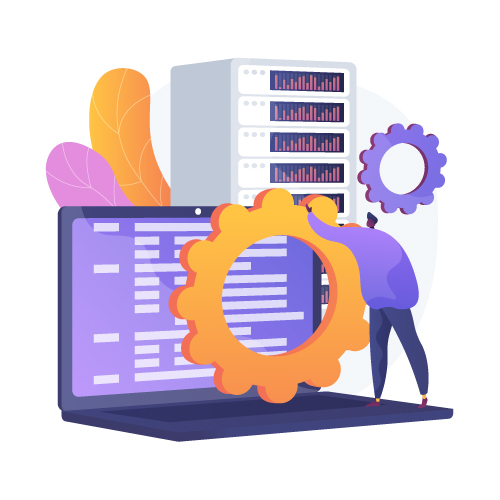 On Site Maintenance of DC Hardware
Server Basket will be at your service for catering to all your data center needs. We adhere to a strict schedule and perform on-site maintenance of your DC hardware. The quality and functioning of the hardware are continuously surveilled by our team of technicians and they will take care of everything DC hardware requires for efficient flawless functioning.
Reasonable Charges for Configuration Upgrades
Time for upgrades? Server Basket takes care of this as well. Our technical experts keep a thorough check on your data center servers and fetch out the configurations that need an upgrade. We come up with the most reasonable prices for these upgrades and use authentic hardware to scale up your server configuration, which is done under professional supervision.
Benefits with Server Basket
We understand the importance of your business needs and continuity. We wouldn't want any disturbances in your daily operations and app performances. Our customized hosting involves deployment of redundant servers to provide you the benefits of backups, availability during maintenance and for load balancing. Redundant servers use all resources in the same way but stay offline till they are needed as live servers. Our solution is built to remove any roadblocks in the way of your continuous business operations.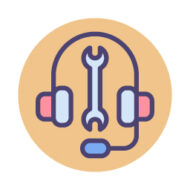 24/7 Management Service
With our 24/7 management service, experience the difference that expertise can make. For your servers' daily operations and management, your IT team's productivity can take the brunt. We will help you perform all the essential tasks for maintaining the servers and enabling them to function at the highest level of performance. As a managed customized hosting provider, we will manage the hardware, security, software, and backups for your server so that you focus just on your business.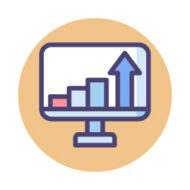 100% Uptime Assurance
Since our servers are hosted in tier 4 data centers, we assure you get a 100% uptime all the time. So, you can, without any worries, operate your demanding workloads and host your crucial applications on our customized servers or cloud hosting platforms. We monitor the network performance continuously to reduce latency and increase performance of our servers and your business.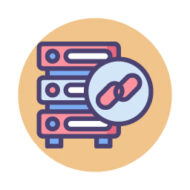 Unlimited Bandwidth
Our hosting service delivers unlimited bandwidth to allow unlimited space and speed for data transfer. It means you can upload or download as much data as you want. You get seamless transmission of data from the website to the users. Unlimited bandwidth is very important if your website is highly visible online and generates huge traffic. Your specific web apps also need unlimited bandwidth to remain available online all the time. We don't keep any tabs on your bandwidth usage.