Dedicated Server Plans for Rendering
| Product id | PROCESSOR | Cores / Threads | RAM | STORAGE | BANDWIDTH | Price/Month | Buy Now |
| --- | --- | --- | --- | --- | --- | --- | --- |
| SBINDDS-1 | 1 x E5-2620 | 6C / 12T | 32GB DDR3 | 2 x 500 GB SSD With RAID 1 | Unlimited | Rs. 6,499/- | Get 30 Days Free Trial |
| SBINDDS-2 | 1x E5-2670 V2 | 10C / 20T | 32GB DDR3 | 2 x 500 GB SSD With RAID 1 | Unlimited | Rs. 8,499/- | Get 30 Days Free Trial |
| SBINDDS-3 | 1x E5-2670 V2 | 10C / 20T | 48GB DDR3 | 2 x 1TB SSD With RAID 1 | Unlimited | Rs. 9,999/- | Get 30 Days Free Trial |
| SBINDDS-4 | 2 x E5-2670 V2 | 20C / 40T | 64GB DDR3 | 3 x 1TB SSD With RAID 5 | Unlimited | Rs. 12,499/- | Get 30 Days Free Trial |
| SBINDDS-5 | 2 x E5-2670 V2 | 20C / 40T | 128GB DDR3 | 2 x 500GB SSD for OS RAID 1 / 3 x 1TB SSD RAID 5 | Unlimited | Rs. 15,999/- | Get 30 Days Free Trial |
| SBINDDS-6 | 2 x E5-2696 V2 | 24C / 48T | 256GB DDR3 | 2 x 500GB SSD for OS RAID 1 / 3 x 1TB SSD RAID 5 | Unlimited | Rs. 19,999/- | Get 30 Days Free Trial |
| SBINDDS-7 | 2 x E5-2673 V3 | 24C / 48T | 512GB DDR4 | 2 x 500GB SSD for OS RAID 1 / 3 x 2TB SSD RAID 5 | Unlimited | Rs. 27,999/- | Get 30 Days Free Trial |
| SBINDDS-8 | 2 x E5-2696 V3 | 36C / 72T | 512GB DDR4 | 2 x 500GB SSD for OS RAID 1 / 4 x 2TB SSD RAID 5 | Unlimited | Rs. 34,999/- | Get 30 Days Free Trial |
| SBINDDS-9 | 2 x E5-2696 V4 | 44C / 88T | 512GB DDR4 | 2 x 500GB SSD for OS RAID 1 / 4 x 2TB SSD RAID 5 | Unlimited | Rs. 44,999/- | Get 30 Days Free Trial |
| SBINDDS-10 | 2 x Intel Gold 6148 | 40C / 80T | 512GB DDR4 | 2 x 500GB SSD for OS RAID 1 / 4 x 2TB SSD RAID 5 | Unlimited | Rs. 54,999/- | Get 30 Days Free Trial |
| SBINDDS-11 | 2 x AMD EPYC 7742 | 128C / 256T | 1TB DDR4 | 2 x 500GB SSD for OS RAID 1 / 4 x 2TB SSD RAID 5 | Unlimited | Rs. 99,999/- | Get 30 Days Free Trial |
Customize your Dedicated Server with SB
Do you want an unrivalled rendering experience and the highest performance for your rendering applications? Do you want your rendering output to be of superior quality that can be achieved with greater speeds and lesser costs? Opt for a dedicated server for rendering from Server Basket and utilize it to scale up your graphics performance immensely. We offer efficient, dedicated rendering servers configured with powerful Intel Xeon processors that will enable the creation of exceptional renders. Our dedicated servers support all kinds of 3D rendering and computer graphics softwares like Maya, Lumion, V Ray, Modo, Keyshot, Enscape, etc.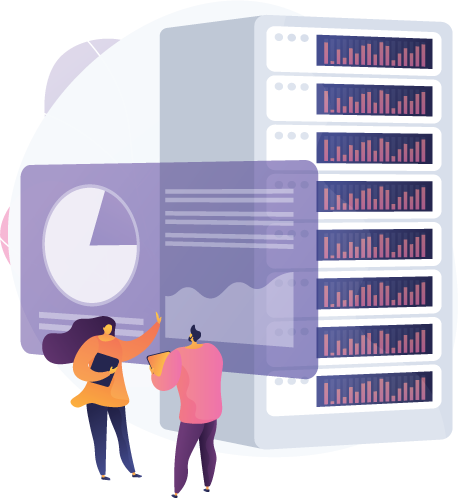 Powered by Intel Xeon Processors
A high-speed CPU will shorten the rendering times and enhance the output. Our dedicated servers for rendering are powered by the Intel Xeon processors, known for their speed and ultimate performance. The Intel Xeon E5 2600 range of processors, for example, have ECC registered RAM, the higher number of cores and faster CPU clock speeds, making them ideal for rendering tasks.
Flexible & Scalable Infrastructure
Our dedicated servers provide a flexible and scalable infrastructure for your rendering workloads. They can scale up the resources as the needs of your business grow. These advanced servers have all the essential components required for rendering – powerful CPUs, huge memory and storage capacities, and the best network availability. They allow extensive expansion for current increased demands or future requirements.
Highly Secure with DDoS Protection
All our dedicated servers deliver high levels of security, bringing with them all the modern security features like DDoS protection. These servers handle data security in better ways, with the least chances of exposing sensitive information and compromising data integrity. They use advanced technology to detect and prevent any cyber or DDoS attacks, especially malware attacks on your website or applications.
Customize Your Own Configuration
Our dedicated rendering servers offer good scope for expansion of resources like RAM, storage and processing power as and when the need arises. We have multiple configurations of these servers available with us. You can choose from those or get your specific configuration customized. We can easily configure the servers with your choice of disk space, storage or bandwidth.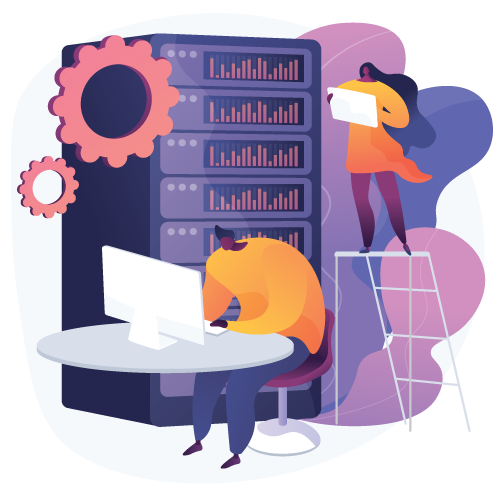 Benefits with Server Basket
They come with high-end security such as DDoS protection and flexible and scalable infrastructure. You can get your specific server customized from us to serve your rendering requirements. We ensure unlimited bandwidth and 100% uptime to allow your rendering server to perform optimally. We also offer instant activation service and 24/7 support to assist you in setting up your servers.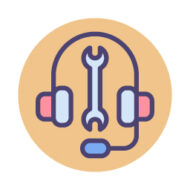 Instant Activation Service with 24/7 Support
We understand the value of time in business and hence take it as our responsibility to instantly activate your rendering server. Our team of technical experts is available 24/7 to help you with the installation and setup of your server system. They will resolve all your technical issues remotely via multiple channels and ensure your server delivers the desired performance.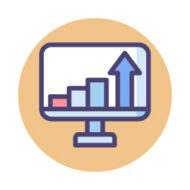 Unlimited Bandwidth and 100% Uptime
Assured 100% uptime and unlimited bandwidth are part of our service agreement. We make sure that your rendering workflow, storage and sharing through transfers occur without any disturbances. Our dedicated servers ensure high bandwidth and network availability. Our advanced data centres provide the most advanced infrastructure for 100% server uptime. Rest assured that your business will continue uninterrupted.