Dedicated Server Hosting
30 Days Free Trial
We offer customized solutions based on your application needs to deliver an ideal blend of performance
Custom Plans at Low Price
Server Remote Management (IPMI, KVM,IDRAC, ILO, etc..)
Unlimited Bandwidth
Tier 4 DC with 99.995% Uptime
24/7 Quick Technical Assistance
Need Assistance? Call/Whatsapp @+917337330402
Dedicated Server Plans in India
Plan ID
Processor
RAM
Storage
Price / Month
Live Chat
WhatsApp
DS-1
1 x E5-2620 / 6C, 12T
32GB DDR3
2 x 500GB SSD with RAID 1
Rs. 6,999/-

Get 30 Days Free Trial
Live Chat Now

WhatsApp Us for
30 Days Free Trial

DS-2
1 x E5-2650 v2 / 8C, 16T
32GB DDR3
2 x 500GB SSD with RAID 1
Rs. 7,999/-

Get 30 Days Free Trial
Live Chat Now

WhatsApp Us for
30 Days Free Trial

DS-3
1 x E5-2680 v3 / 12C, 24T
64GB DDR4
2 x 1TB SSD with RAID 1
Rs. 11,999/-

Get 30 Days Free Trial
Live Chat Now

WhatsApp Us for
30 Days Free Trial

DS-4
1 x E5-2680 v3 / 12C, 24T
128GB DDR4
3 x 1TB SSD with RAID 5
Rs. 14,999/-

Get 30 Days Free Trial
Live Chat Now

WhatsApp Us for
30 Days Free Trial

DS-5
2 x E5-2680 v3 / 24C, 48T
256GB DDR4
2 x 500GB SSD for OS RAID 1 / 2 x 1.92TB SSD RAID 1
Rs. 19,999/-

Get 30 Days Free Trial
Live Chat Now

WhatsApp Us for
30 Days Free Trial

DS-6
2 x E5-2680 v3 / 24C, 48T
384GB DDR4
2 x 500GB SSD for OS RAID 1 / 3 x 1.92TB SSD RAID 5
Rs. 24,999/-

Get 30 Days Free Trial
Live Chat Now

WhatsApp Us for
30 Days Free Trial

DS-7
2 x E5-2696 v3 / 36C, 72T
384GB DDR4
2 x 500GB SSD for OS RAID 1 / 3 x 1.92TB SSD RAID 5
Rs. 29,999/-

Get 30 Days Free Trial
Live Chat Now

WhatsApp Us for
30 Days Free Trial

DS-8
2 x E5-2696 v3 / 36C, 72T
512GB DDR4
2 x 500GB SSD for OS RAID 1 / 4 x 1.92TB SSD RAID 5
Rs. 34,999/-

Get 30 Days Free Trial
Live Chat Now

WhatsApp Us for
30 Days Free Trial

DS-9
2 x E5-2696 v4 / 44C, 88T
512GB DDR4
2 x 500GB SSD for OS RAID 1 / 4 x 1.92TB SSD RAID 5
Rs. 39,999/-

Get 30 Days Free Trial
Live Chat Now

WhatsApp Us for
30 Days Free Trial

DS-10
2 x Intel Gold 6148 / 40C, 80T
512GB DDR4
2 x 500GB SSD for OS RAID 1 / 4 x 1.92TB SSD RAID 5
Rs. 54,999/-

Live Chat Now

WhatsApp Us

DS-11
2 x AMD EPYC 7742 / 128C, 256T
1TB DDR4
2 x 500GB SSD for OS RAID 1 / 4 x 1.92TB SSD RAID 5
Rs. 99,999/-

Live Chat Now

WhatsApp Us
Customized Solutions Based on Applications
You may belong to any industry or may have any kind or size of business, there will always be one or more business applications that you need to use for managing not only your business but also your employees, data, resources, etc. They could be e-Commerce platforms, billing software, applications for accounts, database and payroll software, and publishing and designing programs, to name a few. We offer robust customized hosting solutions as dedicated or virtual servers, or on the cloud. They are built to take your applications' performance to the next level with optimum speed and bandwidth, and a high-speed and secure network, delivering the highest uptime and availability.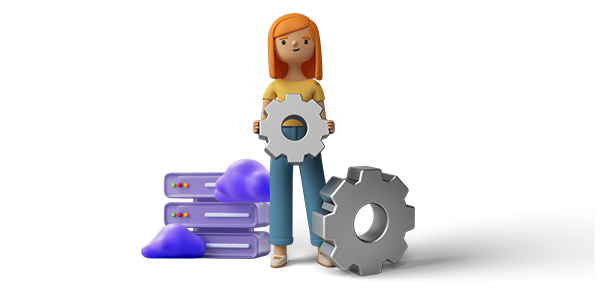 Customized Hardware
Customization is the essence of our hosting services. To host your website or web applications, you may require custom hardware. We can configure your hosting plan with your choice of hardware components that exactly fit your requirements. Be it the number of processors, memory capacity, storage, and RAID options, or network technology and bandwidth, our scalable hosting service will have all the hardware tailored particularly for your business or individual needs.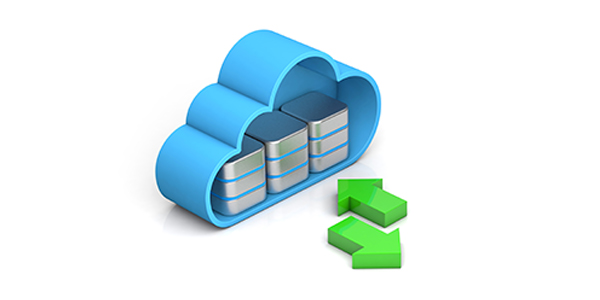 Free Migration with No Data Loss
Our customized hosting service provides free migration from your current hosting provider. We do it in a phased manner, which defines the task deliverables during the installation phase only. We obtain access to your old server and receive archives of databases or files, as required. We then migrate databases and files to our server. We ensure there is no data loss during the migration but maintain a backup of the data. We follow a QA process to confirm a successful migration.
Tier 4 Data Center
If your organization runs on a business model completely built on IT, or any downtime would be risky for your business, do not fret. Our customized servers are housed in tier 4 data centers that are designed to be fully fault-tolerant and have component-oriented redundancy, delivering an uptime of 99.995%. This ensures the all-time availability of essential components like network, equipment, cooling, programming, and control. Our data centers are double-powered and have generators available for power backup in case of disruptions in the main supply.
Backup Solution
Our customized hosting also offers various backup solutions so that your data is always intact. Backups can be initiated as soon as your hosting account is set up and operational. A complete server backup will take all your server data including your data directories, image files, database, content management system, and other data on your hosting account, and back it up to another remote location. You can also opt for a full backup wherein all of your selected files and folders will be backed up. Differential and incremental backups are the other types of backups we provide.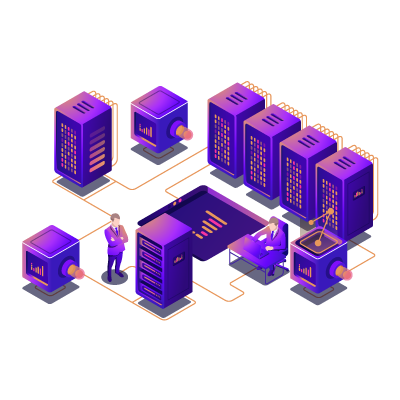 Security
Security is a necessity and hence, an integral part of our hosting services. We make sure that all the security safeguards are in place so that your website and data are always safe. We have multi-layer security measures that include software security, malware scanning, antivirus, etc. for constant availability and high uptime. The strong intrusion detection systems (IDS) and intrusion prevention systems (IPS) that we use, constantly monitor the traffic and keep your website and web applications secured from different kinds of cyber-attacks including the ones initiated by the SQL injections. Encrypted connections between our servers and your web browsers are guaranteed with our Secure Sockets Layer (SSL) and related support. We install advanced firewalls that block any unauthorized visitors into your network for high-level protection. Additionally, backup, disaster recovery, and restore options complete our comprehensive security.
24/7 Server Monitoring
Server monitoring is vital for tracking the performance and utilization of the server resources by gathering diverse metrics and analyzing them. We use some of the best and top-rated server monitoring software tools like Zabbix, Nagios, PRTG, Cacti, and others. These tools provide metrics for monitoring such as CPU load, network utilization, disk space consumption, and memory used and also collate the user access data and display everything in real-time on a dashboard. We keep checks on server security and OS upgrades and install updates when required. Need to mentione Zabbix, Nagios , Cacti and Prtg
Future Ready Virtualization Service
In future, more focus will be on converged networks and advanced cloud infrastructure. There will be new network intensive applications and data will move at 100 times the current speeds of the internet. So, we have developed a future-ready virtualization service which can easily upgrade to a cost-effective solution with future networking technologies.