Dell Precision T5810 Workstation
₹ 87,499.00 (-9%)
Form Factor: Tower
Processor: Intel Xeon E5-1600 v4 Series CPUs
Memory: DDR4
Max RAM: 256GB
Max Storage: 12TB
Instant Shipping
Best Discount Prices
Special Prices On Bulk Orders
1 Year Warranty
Quick Shipping All Over India
Shipping Charges Depend on Location
Description
Dell Precision T5810 Workstation Pricing List:
Workstation Model
Cores
Memory
Storage
Price
Buy Now
Dell Precision T5810 Workstation
( Basic )
6 Core CPU / 12vCPU ( Intel® Xeon®Processor E5-1650v3 (3.5 GHz/6-core/15MB/140W )
32GB DDR4
240GB SATA SFF SSD @ 1 Year Warranty / 500GB 3.5 inch 7.2K RPM, 6Gbps SATA Hot Plug Enterprise Hard Drive
Buy Now
Dell Precision T5810 Workstation
(Reliable)
8 Core CPU / 16vCPU ( Intel® Xeon®Processor E5-1660v3 (3.0 GHz/8-core/20MB/140W )
64GB DDR4
240GB SATA SFF SSD @ 1 Year Warranty / 1TB 3.5 inch 7.2K RPM, 6Gbps SATA Hot Plug Enterprise Hard Drive
Buy Now
Dell Precision T5810 Workstation
(Standard)
12 Core CPU / 24vCPU (Intel® Xeon®Processor E5-2673 v3 (2.40 GHz/12-core/30MB/120W)
128GB DDR4
512GB SATA SFF SSD @ 1 Year Warranty / 1TB 3.5 inch 7.2K RPM, 6Gbps SATA Hot Plug Enterprise Hard Drive
Buy Now
Dell Precision T5810 Workstation
(Powerfull)
18 Core CPU / 36vCPU ( Intel® Xeon® Processor E5-2696 v3 (2.30 GHz/18-core/45MB/145W)
256GB DDR4
960GB SATA SFF SSD @ 1 Year Warranty / 1TB 3.5 inch 7.2K RPM, 6Gbps SATA Hot Plug Enterprise Hard Drive
Buy Now
Are you planning to buy a low-cost workstation that delivers the performance required for design and engineering professionals? Then look no further than the refurbished Dell PrecisionT5810 workstation. Considered as the fireball for power resource-exhausting graphic-intensive workloads, this workstation is worth the buy. The budget-friendly Dell Precision T5810 workstation is a powerful system that can expand tremendously in terms of processor configuration, memory space, and storage. You can create high-quality videos and render them quickly with this high-performance workstation that supports multiple GPUs from Nvidia and AMD. Buy Dell Precision T5810 workstation from Server Basket to get a customized product at your price range or budget. With higher discounts and lowest price, also enjoy the perks of warranty coverage, free installation, and quick delivery services.
Best Choice for Video Editing & Rendering:
For video editing and rendering, you need to buy a real monster engineered with adequate RAM, a specific number of threads, and cores for processing images. Dell Precision T5810 is compatible with the best graphics cards and overall technical specifications that make it the best choice for video editing and rendering. This powerful workstation allows you to run video editing and rendering tasks at a time, so your projects can be completed very quickly.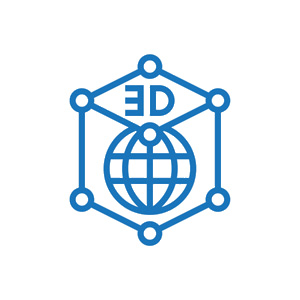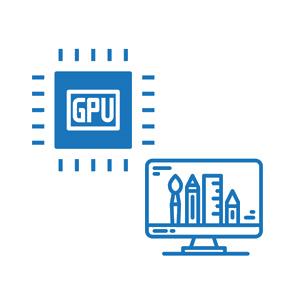 Suitable for High-End Graphics Workloads:
Are you looking for a workstation that is capable of breezing through high-intensity workloads at the very lowest price? Then buy Dell Precision T5810 workstation. This low priced workstation is ideal for CAD, graphics, scientific, and visualization workloads as it supports higher-core CPUs and high-performance graphics technology. It is used for medical imaging, geological exploration, and data analysis.
Powered by Latest Intel Xeon CPUs:
Dell Precision T5810 supports the Intel Xeon E5-1600 V3 series processors that offer up to 14 cores, 10MB Cache, and advanced technology. Thus, enabling the workstation to deliver performance and flexibility to multitask, handle, and process data-intensive tasks quickly.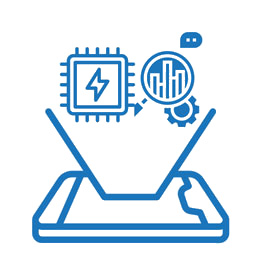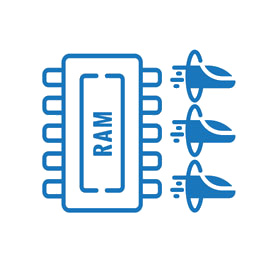 Huge Memory for Managing Large Data Sets:
With DDR4 memory installed on all 8DIMM slots, you receive a memory space of up to 256GB and memory processing speed of up to 2133MHz. The latest DDR4 technology and the huge memory space enables the T5810 workstation to process high-end graphics designs without any delay.
Supports AMD FirePro & NVIDIA Quadro GPUs:
Run heavy graphical applications with ease at the Dell Precsion T5810 Workstation supports multiple high-end GPUs. Get the flexibility to choose from a broad range of brand-new professional grade NVIDIA Quadro or AMD FirePro graphics cards. Dell Precision supports 2 PCI express Gen2/Gen3 graphics cards of up to 300W. You can install from a range of high-end NVIDIA Quadro K6000 series to a low-end K420 graphics card. The workstation also supports AMD FirePro graphics cards like W7100, W5100, 4100, and 2100 series.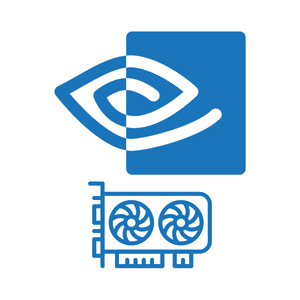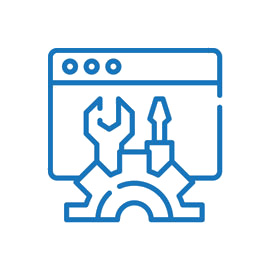 Any Custom Configuration Available:
Custom configure Dell Precision T5810 depending on your present workload needs and budget. The workstations are configured, ready as per the various industry standards. Order today to get the workstation delivered quickly at your doorstep. Whether you want custom configured or pre-configured workstation, we offer thoroughly tested workstation with genuine spares at budget friendly prices.
Save Budget with Best Deals:
Save more as we offer an additional discount on the used workstation price. The used Dell Precision T5810 comes at a very lower price when compared to a new workstation. But if you buy from us, you get more discounts that drastically reduces your total cost of ownership.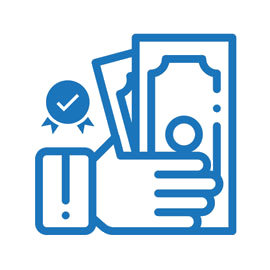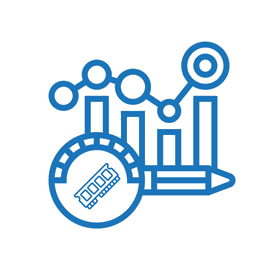 Free Installation with Updated Firmware:
Firmware up-gradation is the part of our testing process. To upgrade your workstation to the latest functionality and eliminate any compatibility issues, we upgrade the firmware. With free firmware up-gradation, we also offer free installation services where the operating system and the hardware parts will be installed by our experts. After the workstation reaches you, contact our team to get the step by step installation guidance for connecting it with monitor and network connection.
1 Year Warranty:
Even though the Dell Precision T5810 is a used workstation, we back it by a warranty period of 1 year. The workstation has a longer shelf life, but by chance, if you face any hardware issue, then you can instantly contact our team for proactive support. With us, your investment is protected as we provide free repairs or quick replacement; if we find any defective hardware part.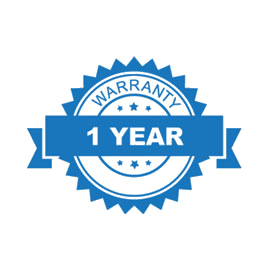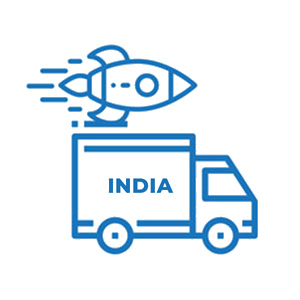 Safe & Prompt Delivery Across India:
We provide an unparalleled level of customer satisfaction to all our clients. Whether you are located in Chandigarh, Delhi, Mumbai, Bangalore, Hyderabad, Bhopal, Pune, Kolkata, Gurgaon, Noida, Ahmedabad or in some remote places, we deliver the workstation within 1-2 business days. We offer the fastest delivery at no extra cost.