Dell Precision T3610 Workstation
₹ 80,320.00 (-1%)
Form Factor: Tower
Processor: Intel Xeon E5-1600 v2 Series CPUs
Memory: DDR3
Max RAM: 128GB
Max Storage: 9TB
Best Discount Prices
Special Prices On Bulk Orders
1 Year Warranty
Quick Shipping All Over India
Shipping Charges Depend on Location
Description
Dell Precision T3610 Workstation Pricing List:
Workstation Model
Cores
Memory
Storage
Price
Buy Now
Dell Precision T3610 Workstation
( Basic )
6 Core / 12vCPU (Intel® Xeon®Processor E5-1650v2 (3.5 GHz/6-core/12MB/130W)
32GB DDR3
Brand New 240GB SATA SFF SSD @ 1 Year Warranty / 500GB 3.5 inch 7.2K RPM, 6Gbps SATA Hot Plug Enterprise Hard Drive
Buy Now

Dell Precision T3610 Workstation
( Reliable )
8 Core / 16vCPU (Intel® Xeon®Processor E5-2670 (2.60 GHz/8-core/20MB/115W)
64GB DDR3
Brand New 512GB SATA SFF SSD @ 1 Year Warranty / 1TB 3.5 inch 7.2K RPM, 6Gbps SATA Hot Plug Enterprise Hard Drive
Buy Now

Dell Precision T3610 Workstation
( Standard )
10 Core / 20vCPU (Intel® Xeon®Processor E5-2670 v2 (2.50 GHz/10-core/25MB/115W)
128GB DDR3
Brand New 512GB SATA SFF SSD @ 1 Year Warranty / 1TB 3.5 inch 7.2K RPM, 6Gbps SATA Hot Plug Enterprise Hard Drive
Buy Now

Dell Precision T3610 Workstation
( Powerfull)
12 Core / 24vCPU (Intel® Xeon®Processor E5-2696v2 (2.50 GHz/12-core/30MB/115W)
128GB DDR3
Brand New 960GB AGI Intel TLC NAND Flash SATA SFF SSD @ 1 Year Warranty / 2TB 3.5 inch 7.2K RPM, 6Gbps SATA Hot Plug Enterprise Hard Drive
Buy Now

Other Specifications of Dell Precision T3610 Workstation models
NVIDIA NVS Graphics Card / 6 PCIe Slots (Two PCIe x16 Gen 3; one PCIe x16 Gen 3 wired x8 (half length); one PCIe x4 Gen 2; one PCIe x1 Gen 2; One PCI 32bit) / 1X1Gb Gigabit Network Lan Ports /80 Plus® Gold Certified, 90% efficient 635W Power Supply / 90 Days Warranty
Are you looking for a mid-range workstation that can efficiently help you to perform complex engineering designs or rendering? Are you a start-up or a small business and low in the budget? Then enhance your design productivity and complete your projects quickly by investing a minimal amount on Dell Precision T3610 Workstation. You can create high-quality 3D images and videos without experiencing any lags. Even though it is a used workstation, it is highly reliable, ISV certified, and delivers superb design productivity. Powered by Intel Xeon processors, memory modules, graphics cards, and best storage drives, the Dell Precision T3610 workstation is worth the buy at almost the portion of the price of the new workstation from Server Basket. We are offering additional discounts on the used price. Furthermore, with lower TCO, also enjoy the best warranty coverage, free installation support, and quick shipping to anywhere across India.
Exclusively Designed for 3D Rendering:
3D rendering is a process where you need to represent an object in three different dimensions using various software. For encoding videos or rendering 3D images and animations, you should buy a workstation that provides as many cores as possible. Render heavy videos quickly with the low-cost Dell Precision T3610 workstation that comes with a maximum of 6 cores with which you can run your 3D applications with ease.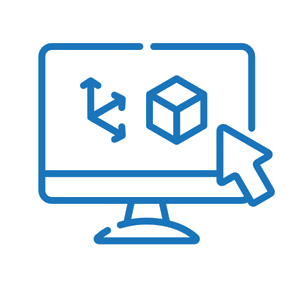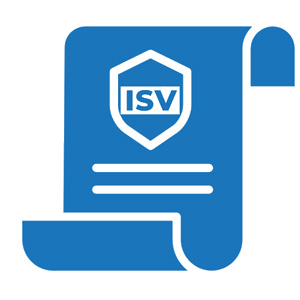 Run Popular ISV Certified Applications:
Certification from Independent Software Vendors (ISVs) ensures that high-end applications will run reliably with optimal performance and high-quality user experience. Choose your preferred configured Dell Precision T3610 workstation to run ANSYS, AVEVA, Adobe, Autodesk, Bentley, Vectorworks, and many more software applications.
Boosted by Intel Xeon E5-1600 v2 CPUs:
The advanced architecture of Dell Precision T3610 drastically powers up your graphics-intensive and resource exhausting workloads. This advanced workstation is engineered with the Intel Xeon E5-1600 V2 family CPUS which comes with 6 cores and advanced technologies like the Turbo boost, Advanced Vector Extensions, Intel vPro and many more. Thus, offering top-notch performance, you need to complete complex tasks efficiently and quickly.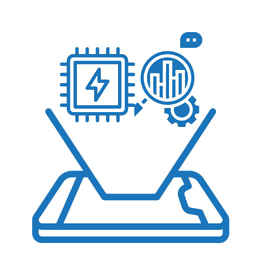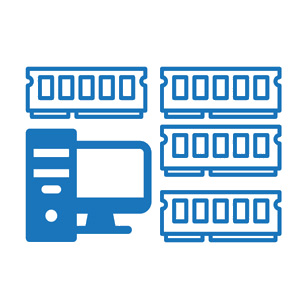 Good Memory to Handle Large Data Sets:
Easily handle huge data sets and run multiple graphical applications simultaneously without experiencing any performance lag. The Dell Precision T3610 workstation is designed with 8 DIMM slots that are compatible with DDR3 memory modules. Get a whopping space of 128GB memory capacity with the option to choose from either 1866MHz ECC or 1600 MHz non-ECC DDR3 memory modules.
Plenty of Storage for Large Files:
Keep working on your graphical designs as you won't face any storage challenges with the Dell Precision T3610 supports wide a range of best storage options like SATA 7200RPM, SATA 10KRPM, SAS 10KRPM, SAS 15KRPM, SSD and PCIe SSD. You can connect up to three 3.5" or four 2.5" HDDs or SSDs. Various storage controllers like Intel AHCI 6Gb/s SATA Controller, LSI 9217-8i 6Gb/s SAS/SSD PCIe controller supported on this workstation further enhances its storage capacity.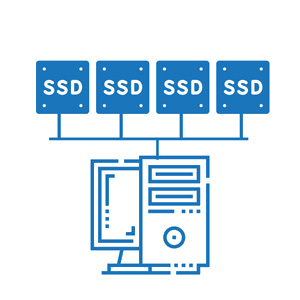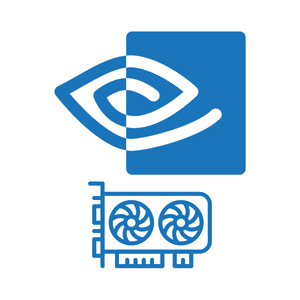 Multiple NVIDIA & AMD GPU Options:
Whether you are working on High-end 3D, Mid-range & Entry 3D, or Professional 2D applications, Dell precision T3610 is compatible with multiple GPU options that help you to handle graphic-intensive applications. Dell Precision supports NVIDIA Quadro K5000, AMD FirePro W7000, NVIDIA Quadro K4000, AMD FirePro V4900, AMD FirePro W5000, NVIDIA Quadro K2000, NVIDIA Quadro K600, AMD FirePro 2270, AMD FirePro V3900, NVIDIA Quadro NVS 510 and 310 graphics cards.
Thoroughly Tested Workstation with Updated Firmware:
We only offer high quality workstations to all our clients, that is why we ensure that every Dell Precision T3610 workstation undergoes a strict testing and verification procedure. We also update the firmware to correct any identified issues, enhance performance, upgrade existing and additional functionality.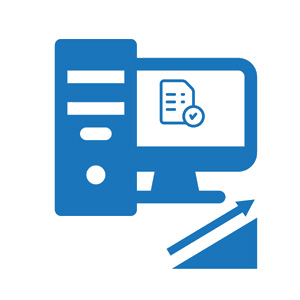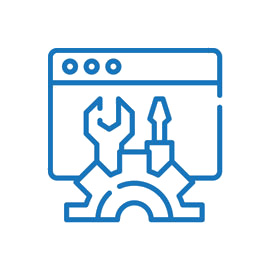 Select Configuration as Per Needs:
Get a custom configured workstation depending on your application and industry needs within your budget. We customize Dell Precision T3610 workstation depending on the processor, operating systems, memory modules, graphics cards, storage drives, RAID cards you need. No matter whether you need an entry-level or high-end configuration, we offer discounts on all configurations.
1 Year Hardware Warranty:
All the Dell Precision T3610 Workstations carry 1 year one warranty. We help you protect your hard-earned investment by offering product assurance. Our Dell Precision T3610 workstation is defect-free and comes with 1-year warranty coverage. If you face any issue within the 1-year warranty period, you can directly claim for free repairs or replacement of the damaged hardware component without paying any extra charge.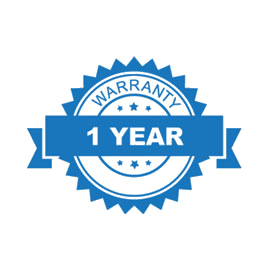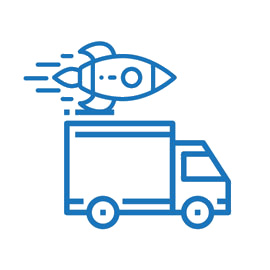 Safe on Time Delivery Across India:
We ensure that your Dell Precision T3610 workstation will be delivered safely and on time. For providing quick delivery, we have partnered with top shipping companies that are scattered all over India. Our shipping partners offer fast delivery within 1-2 business days to Ahmedabad, Mumbai, Pune, Coimbatore, Noida, Jharkhand, Bangalore, New Delhi, Chennai, and all other cities of India.