Amibroker VPS Server Hosting Plans (Windows)
Amibroker VPS Server Hosting Plans (CentOS)
Amibroker VPS Server Hosting Plans in India
| Specifications | Micro | Mega | Giga | TERA |
| --- | --- | --- | --- | --- |
| CPU | Quad Core | Hexa Core | Octa Core | Octa Core |
| RAM | 8 GB | 16 GB | 32 GB | 48 GB |
| SSD | 200 GB | 300 GB | 500 GB | 650 GB |
| Weekly Backup | NO | Yes | Yes | Yes |
| Location | India | India | India | India |
| Windows 3 Years Plan | Rs. 2,099/ Month | Rs. 2,699/ Month | Rs. 3,299/ Month | Rs. 4,199/ Month |
| Windows 2 Years Plan | Rs. 2,449/ Month | Rs. 3,149/ Month | Rs. 3,849/ Month | Rs. 4,899/ Month |
| Windows 1 Year Plan | Rs. 2,799/ Month | Rs. 3,599/ Month | Rs. 4,399/ Month | Rs. 5,599/ Month |
| Windows 6 Months Plan | Rs. 3,149/ Month | Rs. 4,049/ Month | Rs. 4,949/ Month | Rs. 6,299/ Month |
| Windows 3 Months Plan | Rs. 3,324/ Month | Rs. 4,274/ Month | Rs. 5,224/ Month | Rs. 6,649/ Month |
| Windows 1 Month Plan | Rs. 3,499/ Month | Rs. 4,499/ Month | Rs. 5,499/ Month | Rs. 6,999/ Month |
| Buy-Windows | Buy Now | Buy Now | Buy Now | Buy Now |
| Linux 3 Years Plan | Rs. 1,799/ Month | Rs. 2,399/ Month | Rs. 2,999/ Month | Rs. 3,899/ Month |
| Linux 2 Years Plan | Rs. 2,099/ Month | Rs. 2,799/ Month | Rs. 3,499/ Month | Rs. 4,549/ Month |
| Linux 1 Year Plan | Rs. 2,399/ Month | Rs. 3,199/ Month | Rs. 3,999/ Month | Rs. 5,199/ Month |
| Linux 6 Months Plan | Rs. 2,699/ Month | Rs. 3,599/ Month | Rs. 4,499/ Month | Rs. 5,849/ Month |
| Linux 3 Months Plan | Rs. 2,849/ Month | Rs. 3,799/ Month | Rs. 4,749/ Month | Rs. 6,174/ Month |
| Linux 1 Month Plan | Rs. 2,999/ Month | Rs. 3,999/ Month | Rs. 4,999/ Month | Rs. 6,499/ Month |
| Buy-Linux | Buy Now | Buy Now | Buy Now | Buy Now |
Amibroker VPS server hosting with SB
Do you want to trade in the stock market and perform technical analyses like a pro with the Amibroker charting software? Do you need a sturdy virtual private server (VPS) platform for the most efficient performance of your Amibroker tool? At Server Basket, we offer a VPS server platform for Amibroker so that you can utilize this complete professional tool for trading technical analyses effectively and execute your trades conveniently. Amibroker provides guidance for developing strategies and a huge range of technical indicators for the purpose of charting. Its features are flexible and can be customized.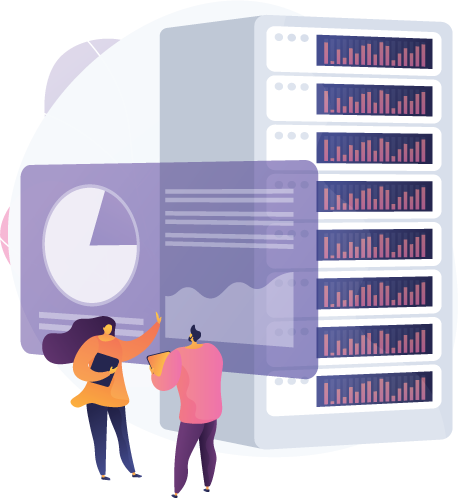 Execute Your Trades More Quickly
Amibroker is an advanced tool featuring real-time charting, optimization, scanning, and portfolio testing capabilities. Its robust environment allows you to identify inefficiencies of the market, code, and validate the system by using effective statistical methods. It supplies everything you require to execute your trades quickly and successfully. And our Amibroker VPS gives you a great platform for its maximized performance.
Handles Complex Workloads
If you own a firm that manages a platform for multiple trading accounts, you need to do a lot of research, charting and technical analyses for several people, enabling them to trade in the right manner. Amibroker can handle any number of charts and statistics and allow trading using charts directly. It can easily manage complex data and databases of trading.
Secure and Hassle-free VPS
Our Amibroker VPS servers are built using advanced security features like IPS, IDS, firewalls and DDoS protection. All resources of the server and security are isolated and dedicated for just that VPS. There is no hassle of sharing space or resources with other virtual servers. This gives more reliable security; any security issue in one server won't affect the others.
Customize as Per Your Requirement
You may be an independent trader or may be responsible for trading through multiple accounts; your trading software, as well as server requirements, will vary depending on these conditions. You can get your VPS customized as per your requirements, depending on the number of trading accounts you handle. We will provide the server resources, bandwidth and platform capacity you need.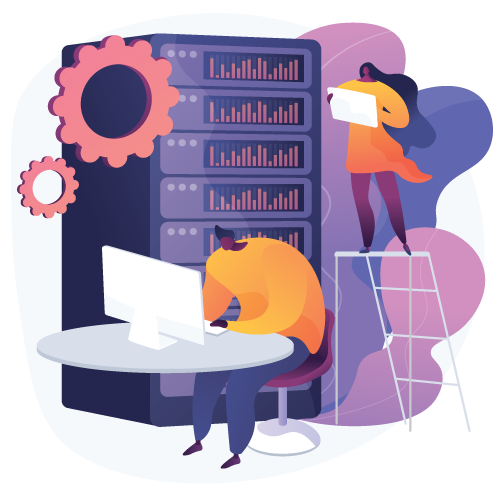 Benefits with Server Basket
Our VPS server hosting allows you to handle complex trading workloads. It is secure, hassle-free and customizable according to your requirements. As a leading server hosting provider, we ensure unlimited bandwidth and 100% uptime for your Amibroker program. Our hosting comes with around the clock free technical assistance by our engineers, to help you with any technical or non-technical issues.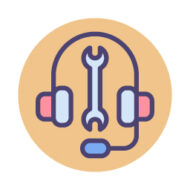 24/7 Free Technical Assistance
With our 24/7 free technical support, we ensure your dedicated VPS for Amibroker is set up and ready to operate instantly. Our expert engineers will help you with the installation and configuration of the server. They will also resolve any technical issues you face during the process. You can reach our team anytime for support via chat, phone call, or WhatsApp.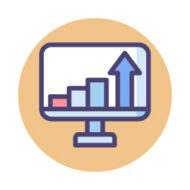 100% Uptime and Unlimited Bandwidth
You will perform a lot of data-based tasks using your Amibroker technical analysis program. Hence, you will also transfer a lot of data to and from your trading accounts. Our VPS' unlimited bandwidth capacity will enable this easily, with no cap on your bandwidth usage. Our powerful servers hosted in hi-tech data centres give you an assured 100% uptime consistently.