Description
Is your website unable to withstand day by day increasing traffic load with the existing Windows VPS Hosting Plans ? If so, you should consider shifting to our Windows VPS Server Hosting that is up for sale at a cheap price. It is the right choice if you are looking for a Windows Virtual Private Server hosting plan that can be scaled according to your growing business needs. Get the best level of security along with unlimited data transfer, genuine Windows licenses, 24/7 live tech support and full access to control your VPS hosting only on Server Basket
Windows VPS Server Hosting Price List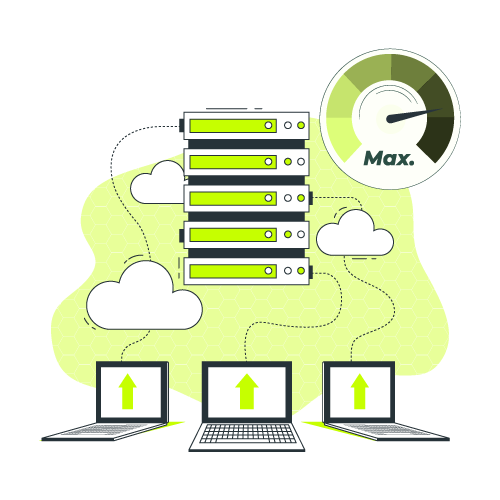 Even though we are selling the Windows VPS hosting at a cheap price, we will never compromise on the quality of our service. Whether you are using WordPress or Magento, power up your website with our high-quality hosting. It will render high performance than what you pay for. Windows VPS Server Hosting is the best choice if you are looking for a Virtual Private Server hosting that can deliver next level performance at a low price.
There will be lesser latency rate when you choose our Windows VPS servers as we host them at tier 4 data centers located in India. Users will be able to access your website quicker than the websites that hosted on VPS servers of another country. Your website data will always be safe as our local Windows VPS hosting server will concentrate more on the available content. You can seek technical support or assistance for maintaining the services in the local Indian language. The currency factor is the major benefit as you can pay the bill in Indian currency, i.e., Rupees.
We have best in class security systems that protect your website from external threats. To increase the Windows VPS hosting server security, we have installed IPS and IDS enabled firewalls that help your site to overcome the ever-increasing security vulnerabilities. Don't worry about the safety of your website data as we have deployed intrusion detection and prevention systems to safeguard your website from hackers and malware attacks.
Customer's satisfaction is our topmost priority. That's why we offer free 3 days trial service for our Windows VPS server hosting during which you can test the level of our services. Please remember that you will not be charged for utilizing our Windows VPS Server Hosting until the end of the trial period. We are highly confident that you will enjoy being a part of Server Basket community. Our team will contact you and ask whether if you are willing to subscribe for a long-term plan at the end of the Windows VPS Hosting Trial.
Are you unhappy with the Windows VPS Server prices of other hosting service providers? Save money by buying cheap windows Virtual Private server hosting from Server Basket and reduce your business expansion costs. The best benefit is that you will also have the choice of full root access. Our affordable pricing ensures that you are purchasing one of the most reliable and cost-effective hosting solutions for your website.
Customer gets full control over the Windows VPS Hosting through the Subscription, Where Security is a prior Factor. For the newbie to remove all the thoughts to completely manage a VPS Hosting, the User can choose a Plan of Full-Managed Windows VPS Server Hosting to shift all the managerial tasks to our Expertise to have a Smooth functioning of Applications.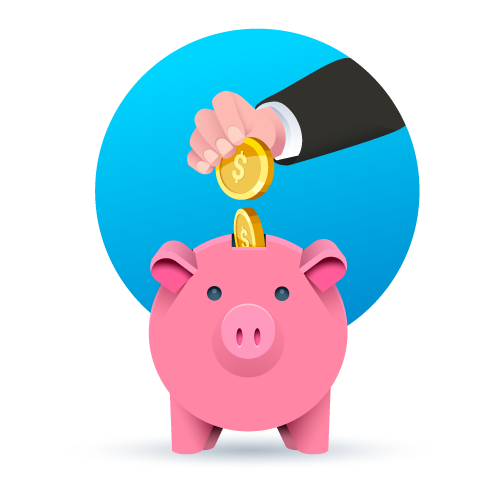 We offer round the clock free technical support that helps to come out when you are stuck with windows VPS hosting-related issues. Whether you want to ask anything about our Windows VPS Server Hosting or need help regarding server management, Server Basket technical support is available any day and night at free of cost. Depending upon your convenience, you can contact our support team via email, phone, or chat to get your issue resolved quickly.
Windows VPS Server Hosting India Price List:
| Specifications | Micro | Mega | Giga | Tera |
| --- | --- | --- | --- | --- |
| CPU | Quad Core CPU | Hexa Core CPU | Octa Core | Octa Core |
| RAM | 8GB | 16GB | 32GB | 48GB |
| SSD | 200GB | 300GB | 500GB | 650GB |
| Band Width | Unlimited | Unlimited | Unlimited | Unlimited |
| IP's | 1 | 1 | 1 | 1 |
| Operating System | Windows | Windows | Windows | Windows |
| OS Resetup | Yes | Yes | Yes | Yes |
| Server Management | No | Yes | Yes | Yes |
| Location | India | India | India | India |
| 3 Years Plan | Rs. 2,099/ Month | Rs. 2,699/ Month | Rs. 3,299/ Month | Rs. 4,199/ Month |
| 2 Years Plan | Rs. 2,449/ Month | Rs. 3,149/ Month | Rs. 3,849/ Month | Rs. 4,899/ Month |
| 1 Year Plan | Rs. 2,799/ Month | Rs. 3,599/ Month | Rs. 4,399/ Month | Rs. 5,599/ Month |
| 6 Months Plan | Rs. 3,149/ Month | Rs. 4,049/ Month | Rs. 4,949/ Month | Rs. 6,299/ Month |
| 3 Months Plan | Rs. 3,324/ Month | Rs. 4,274/ Month | Rs. 5,224/ Month | Rs. 6,649/ Month |
| 1 Month Plan | Rs. 3,499/ Month | Rs. 4,499/ Month | Rs. 5,499/ Month | Rs. 6,999/ Month |
| | Buy Now | Buy Now | Buy Now | Buy Now |