Refurbished Dell PowerEdge R930 Server
₹ 320,200.00 (-12%)
Form Factor : 4U Rack Server
Max Supported Memory : 12TB
Max Supported Storage : 96TB
Power Supply : 750W AC, 1100W AC
Intel Xeon E7-8800 v4 and E7-4800 v4 processors
Low Price Guarantee
24/7 Technical Support
Instant Shipping Across India
Shipping Charges depend on the location
Description
Purchase the Refurbished Dell PowerEdge R930 Server at the most affordable prices from Server Basket. This incredible Server is designed to tackle the most ultimate workloads with its excellent storage capacity, high scalability and best in class performance capabilities. Its ISV certification gives a seal of approval that promises smooth performance. Purchase this enterprise-level server from Server Basket at the most affordable prices. This refurbished server is made from the equipment sourced directly from the manufacturer making it an excellent choice for those who are looking for maximum output with the least input costs.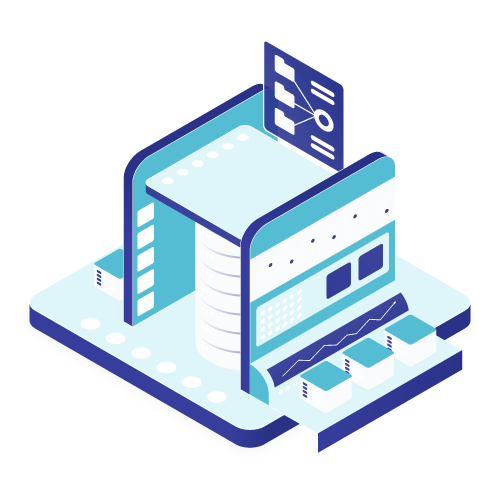 Save Multiple Backups with Excellent Storage Capacity
Enjoy the luxury of excellent storage capacity by saving multiple backups. Dell R930 Server is compatible with SFF SATA/ SAS SSDs as well as SAS HDDs with RPMs to the tune of 10K and 15K and nearline SAS HDDs operating at 7.2K RPM. The number of drive bays accommodated is truly impressive, you can incorporate 24 2.5 inch hot-swap SAS HDDs with storages to the tune of 12 GB or 6 GB giving it a massive 2.8TB net storage. For those opting for SSD drives, both SAS and SATA are compatible.
Intel Xeon E7-4800 v4 & E7-8800 V4 CPU Compatible
The Refurbished Dell R930 Server is powered by the Intel Xeon E7 4800 and E7 8800 V4 processors Including CPUs like Intel Xeon E7-8890 v4, E7-8880 v4, E7-8870 V4 & Intel Xeon E7-4850 v4, E7-4830 v4, E7-4820 v4, E7-4809 v4 . The Intel Xeon E7-8800 V4 CPU is extremely powerful with 22 cores, 2.20 GHz base frequency and 3.30 turbo frequencies. It is also equipped with advanced technologies such as the Intel Turbo Boost Technology, Intel Virtualization Technology, Intel Hyper-Threading Technology and more. The Intel Xeon E7 4800 V4 CPU is a more affordable processor with 14 cores, 35 MB cache memory, 2.00GHz base frequency, and 2.80GHz max frequency.
Designed for Ultimate Workload
The Refurbished Dell PowerEdge R930 Server is designed to handle the most ultimate workloads. This Rack Server is an ideal enterprise level machine which is capable of accelerating through taxing applications with its lethal processors, storage and memory. Ideal for those who are looking for the quicker in-memory database management systems or online transaction processing such as in ATMs and Online Analytical processing as applied in forecasting. Customer relationship management systems, Enterprise resource planning systems will find their operations flowing smoother using this server.
Dell R930 High Scalability Options
Scalability is an extremely important factor while purchasing a server because it determines how relevant it will still be to your organization a few years down the lane. Technologies like servers are an expensive investment, and this Refurbished Dell PowerEdge R930 Server is worth every bit of it because it is highly scalable. Depending on your organization's needs, you can purchase and continue to expand your server as per the pace of acceleration, ridding you from the financial commitment of investing in a fresh server.
ISVs Approved
What does an ISV certification mean to your server? An ISV certification is a hard-earned seal of approval that is granted for those servers whose hardware works perfectly in sync with their software. This means that every single time you wish to download new software; you automatically eliminate the trial and error and extensive research process that goes into finding one that is compatible with the hardware components. Thus, an ISV certification in the Dell R930 Server is a badge of honor that shows that the hardware and software components of the server work in excellent partnership.
Best in Class Performance
The Refurbished Dell PowerEdge R930 Server provides the best in its class performance. Designed to be an enterprise level server and no workload is too arduous. Reduction in license costs, optimal performance makes it more affordable server. As per dell r930 specs it has up to 12TB of internal memory. This whopping 12TB is achieved by utilizing 64GB DIMMs DDR4 memory. 96DIMM slots are also provided, and you can use memory sticks ranging from 8GB to 16GB, 32GB, 64 GB and even 128GB DDR4, RDIMM, and LRDIMM running at 2400MT/s.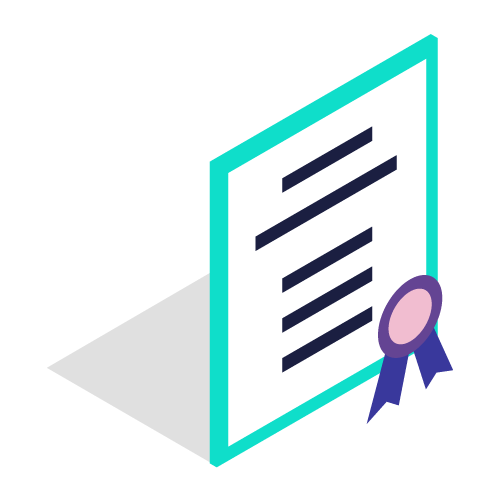 Sell To Us When You Upgrade
At Server Basket, we provide an excellent buy-back opportunity. We have a customer-friendly policy that lets you sell your old Dell R930 server to us, and upgrade instead to a newer option. We provide a fair deal for your older server and are ready to guide you towards choosing a newer one more suitable to our current expansion policies. This feature is specially designed for keeping your convenience and satisfaction in mind.
Prompt Delivery in India
Server Basket delivers promptly across anywhere in India. We take great pride in our shipping services, where we instantly assemble your Refurbished Dell PowerEdge R930 Server right at the second you purchase it. We wrap it securely in multi-layer packaging and ship it instantly to your address. Be it a metropolitan city like Delhi, Bangalore, Mumbai, Hyderabad, or a remote town near any Tier 2 Cities like Pune, Agra, Jaipur, Agra etc. You can be sure that your order will reach at your doorstep in a safe and secure condition.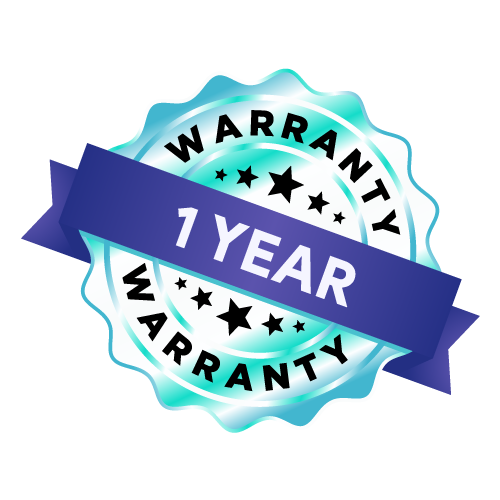 Ironclad 1 Year Warranty
Server Basket provides an ironclad, unbeatable 1 Year warranty for the Refurbished Dell R930 Server. This warranty period will cover only the Spare Parts & Accessories and its issues, malfunctioning. The Chassis & Barebones has 90 Days Warranty to get the problems fixed. Within the stipulations of the warranty card, be assured that during these Window Period, the warranty card will satisfactorily address all your needs. Our experienced team of technicians will return your server to you, just as good as new.
24/7 Technical Help
Server Basket provides 24/7 technical help to you, our esteemed customer for the Dell R930 server. You can access this technical help via live chat, email or phone calls. We are here to smooth any difficulties, resolve any problems and guide through any query. Our team of technicians is experienced, certified and well-talented. We are available for you every day of the week and will clear any issue on a priority basis. Get an instant quote with Dell PowerEdge R930 price in India and every component included in the Dell R930 Server
Refurbished/Used Dell PowerEdge R930 Server Price List & Specifications
Sr No.
Specifications
Price
Buy Now
Refurb Dell PowerEdge R930
Server (Basic )

Refurbish DELL R930 4U server/ four socket Processor / 96 DIMMS RAM/ 8 SFF(2.5inch) Hot Plug Drive Open Bay / 12GBps Raid Controller PERC H730 1GB cache (raid 0,1,5)/ 9 PCIe slots / 4 X 1Gb Network / Hot Swap Quad DELL 1100W AC 240VDC Power Module / 1 Year Warranty/ universal rail kits /24x7 Support.
2 x Intel® Xeon®Processor E7-4890 V4(2.10GHz/8-Core/20M/115W)
4 x 16GB DDR3 RAM
1 x 1.8TB SAS 10K RPM 12 GBPS SFF 2.5




Rs.7,26,000.00
Buy Now
Refurb Dell PowerEdge R930
Server (Standard)

Refurbish DELL R930 4U server/ four socket Processor / 96 DIMMS RAM/ 8 SFF(2.5inch) Hot Plug Drive Open Bay / 12GBps Raid Controller PERC H730 1GB cache (raid 0,1,5)/ 9 PCIe slots / 4 X 1Gb Network / Hot Swap Quad DELL 1100W AC 240VDC Power Module / 1 Year Warranty/ universal rail kits /24x7 Support.
2 x Intel® Xeon®Processor E7-4890 V4(2.10GHz/8-Core/20M/115W)
8 x 16GB DDR3 RAM
2 x 1.8TB SAS 10K RPM 12 GBPS SFF 2.5




Rs 7,81,000.00
Buy Now
Refurb Dell PowerEdge R930
Server (Business )

Refurbish DELL R930 4U server/ four socket Processor / 96 DIMMS RAM/ 8 SFF(2.5inch) Hot Plug Drive Open Bay / 12GBps Raid Controller PERC H730 1GB cache (raid 0,1,5)/ 9 PCIe slots / 4 X 1Gb Network / Hot Swap Quad DELL 1100W AC 240VDC Power Module / 1 Year Warranty/ universal rail kits /24x7 Support.
4 x Intel® Xeon®Processor E7-4890 V4(2.10GHz/8-Core/20M/115W)
12 x 16GB DDR3 RAM
3 x 1.8TB SAS 10K RPM 12 GBPS SFF 2.5






Rs.9,57,000.00
Buy Now
Refurb Dell PowerEdge R930
Server (Corporate )

Refurbish DELL R930 4U server/ four socket Processor / 96 DIMMS RAM/ 8 SFF(2.5inch) Hot Plug Drive Open Bay / 12GBps Raid Controller PERC H730 1GB cache (raid 0,1,5)/ 9 PCIe slots / 4 X 1Gb Network / Hot Swap Quad DELL 1100W AC 240VDC Power Module / 1 Year Warranty/ universal rail kits /24x7 Support.
2 x Intel® Xeon®Processor E7-4890 V4(2.10GHz/8-Core/20M/115W)
16 x 16GB DDR3 RAM
4 x 1.8TB SAS 10K RPM 12 GBPS SFF 2.5





Rs.10,12,000.00
Buy Now
Specification
Additional information
| | |
| --- | --- |
| Brand | Dell |
| Server Type | 4U Rack |
| CPU Core Options | 8,10,14,16,18,20,22,24 Cores |
| No of Processors | 4 |
| Processor | Intel Xeon E7-4800 v4 Processors, Intel Xeon E7-8800 v4 Processors |
| PCI Slots | 10 |
| Memory Slots | 96 DIMM slots |
| Supported RAM | 8GB/16GB/32GB/64GB/128GB DDR4 |
| Hard Drive Bays | 24 SFF |
| Max RAM | 12TB |
| Hard Drive Options | Hard Disk Drive(HDD), Solid State Drive(SSD) Drives |
| Supported HDD Drives | 2.5": SAS HDD (15K, 10K), Nearline SAS HDD (7.2K) |
| Supported SSD Drives(Options) | 2.5": PCIe SSDs, SATA/SAS SSD |
| Max Storage | 96 TB |
| Supported Remote Management | iDRAC8 with Lifecycle Controller, iDRAC8 Express, iDRAC8 Enterprise, |
| Internal Raid Controllers | PERC H330, PERC H730P, |
| External Raid Controllers | PERC H830 |
| Power Consumption | 750W AC, 1100W AC |
| Warranty | 1 Year |