A pre-pandemic report from Gartner suggested that 80% of traditional datacenters will be shut down by 2025 . That said, not everyone is Cloud-ready or even with a strong business case to make the transition. That also said, with an associated Gartner study saying as much as 81% of the CIO's budget is IT spend , how do enterprises balance datacenter obsolescence with IT spends, performance, and agility in business operations?

Server Management
Gives your business the flexibility to implement the sites you need, without the hassle of having to manage them. Our teams are available 24×7 to help you at every step – we're just a call away.
Installs, configuration, optimization
For every server, irrespective of the control panel, we'll do the heavy lifting. Our support teams function as a seamless extension of your IT Teams, so we can also integrate with your ITSM tools to provide resolutions to service requests with an SLA-based approach.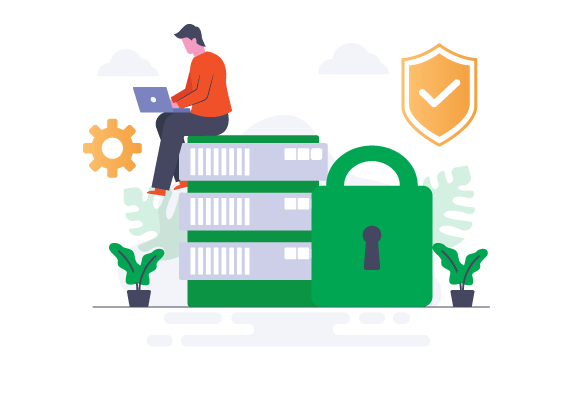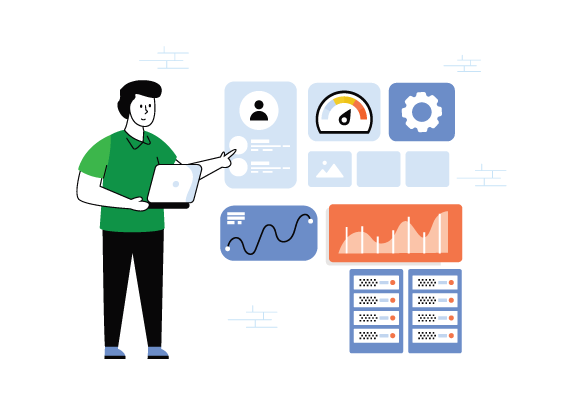 With each site, comes a whole host of considerations when it comes to security, privacy, data protection, and the overall wellbeing of the site, its functionalities, and features. ServerBasket helps you address these aspects in a consistent manner, so you can standardize your enterprise security posture that permeates across your entire customer and user-facing landscapes, as well as what happens behind the scenes.
Multiple sites, multiple user platforms, multiple data sources, multiple security protocols, regulatory compliance – together, they have but one typical outcome – performance issues. ServerBasket helps you address these with our extensive experience in managing our customers' IT landscape. Whether as an ongoing performance assurance, or periodic checks and performance tune-ups and optimization, we keep your business operations in perfect shape.
Hosting Support
Your hosting services, our support services – a perfect amalgamation of capacity, IT Service Management, SLA-based helpdesk services, Sales Support, and just about everything that helps keep your hosting customers happy and satisfied.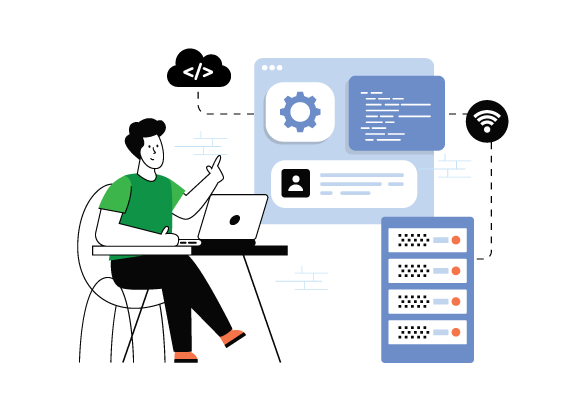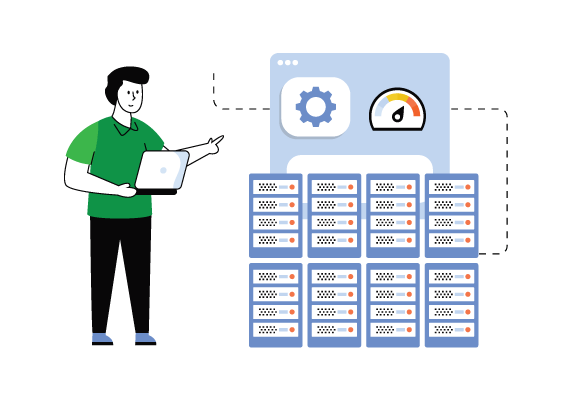 Turnkey Services for Startups
When the resource pool is premium, you need to make sure every person counts. With ServerBasket's turnkey services, we manage everything that is IT for your organization.
Infrastructure Managed Services
Network Management Services
Infrastructure Managed Services
As the enterprise grows, the IT grows – but not the capacity to manage the increased density of the IT Landscape. In our experience providing IT infrastructure to SMEs and mid-tier enterprises, what we have seen is a disproportionate growth in IT assets, without a definitive strategy for managing and supporting the infrastructure. As experienced talent grows expensive, so does the IT spend – disproportionately. At ServerBasket we help you take control, today. Our end-to-end Infrastructure Managed Services portfolio helps your IT operations keep pace with your business operations and allows you to strategize without a second thought.
Remote Infrastructure Management
Maintaining IT Infrastructure currency and performance is a struggle between the cost, and the availability of resources. At ServerBasket, enterprise IT infrastructure being our core business allows us the flexibility of offering.
For datacenters and remote installations alike, we can help you improve your IT Infrastructure's performance by providing onsite installation, configuration, breakfix, and support services.  Don't let your infrastructure overheads dent your bottom line.
ServerBasket's Support Model allows you to plan your business goals without cumbersome capacity planning and talent management initiatives and the rigors it entails.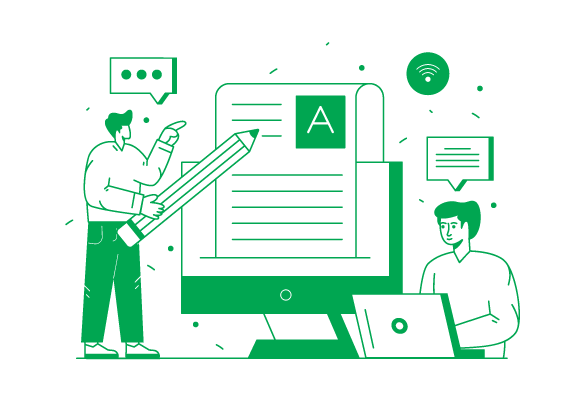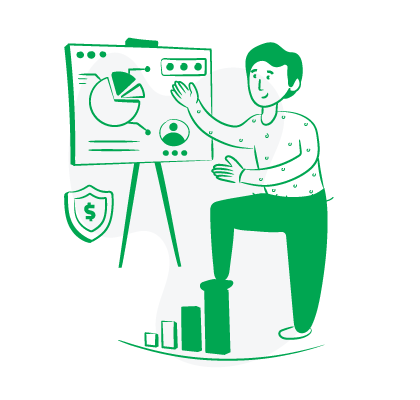 IT Asset Management
As organizations grow, managing their IT assets become increasingly cumbersome with the increase in diversity and volume of assets. From maintenance such as patching, upgrades and updates, to breakfix, and refresh the Asset Management lifecycle is fraught with risks and complexity. ServerBasket can simplify your IT Asset Management so you can remain focused on your core business, without compromising the productivity of business operations, security, or compliance. Our end-to-end offering includes:
IT Service Management
In a day and age when technology is constantly evolving and you add newer and diverse technologies to your landscape, recruiting, onboarding, and retaining talent can be a challenge. Likewise, when your business operations are focused on growing market share and improving customer and user experience, your IT team needs to be focus on the core functions of supporting the business and creating competitive differentiation. This is where we can help. Our IT Service Management offering allows your business users to remain productive and efficient, and your IT team to be focused on their core objectives, while we help out with managing your infrastructure and IT Services.
With flexible engagement models, we can take over your helpdesk and support function, providing you helpdesk services alongside key business-as-usual services including incident, problem, change, and event management, alongside cloud and infrastructure services, remote infrastructure management, and value-added services such as automation, apps and data migration, remote access support, and of course, our hardware sales support and disposal services.
ServerBasket currently operates two global delivery centers in India and the UAE, with centers planned in Europe, Africa, and Southeast Asia. Our service delivery is compliant with ITIL, ISO-IEC, regional data protection, and privacy regulations, and where applicable and necessary, additional compliance measures such as PCI-DSS, HIPAA, and GDPR.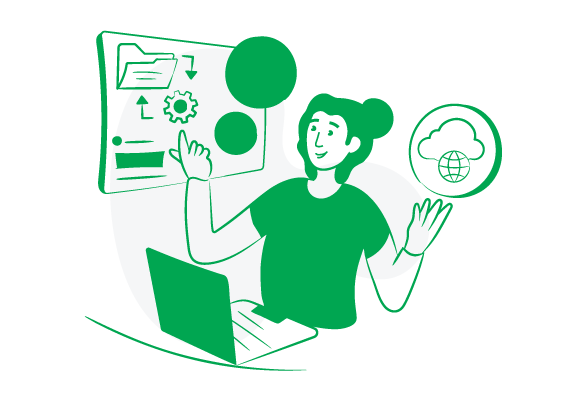 Capacity Management
Scale your operations without worries – so long as your IT estate is clear and your growth is defined, we will ensure you have the right resources at the right time and place. ServerBasket has its critical differentiator in being a right-sized provider – we are neither too large to be burdened by overheads, nor are we too small to be able to scale up and scale-out.
In our periodic engagement meets with our customers, we identify the growth areas and proactively balance our resource pool to maintain adequate scale and capacity for each of our customers. Additionally, with a reasonable bench strength, we are also able to cater to fluctuations in your support requirement.
Onsite Support Services
At your datacenter, at your manufacturing facility, wherever you are, we will be there to help you, in-person, on time, and with the right capabilities to make sure your business operations stay on, 24×7!
Network Management Services
Analyze, Collaborate, Create, Exhibit, Secure, and Succeed with our Network Management Services.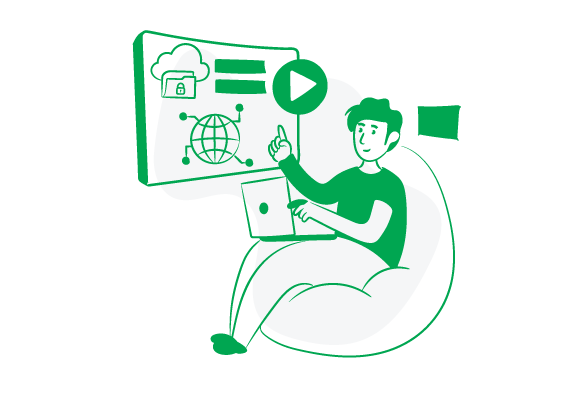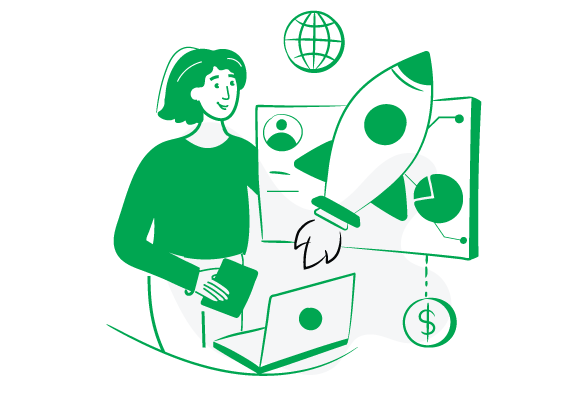 Dispatch Services
You don't need 24×7 support for all of your IT assets, at every facility you operate. Use our managed Dispatch Services to get onsite support, as and when you need it, without expensive service contracts. We will provide you with the right resources, with the right skills, and even the right break-fix parts and tools that will help you return to business as usual.
We typically use our hub and spoke delivery model and will work with your teams to understand your requirements, so adequate skills, parts, and tools are available for you when you need them.
Depot Services
Managing an IT landscape can be a challenge when the assets grow in scale and diversity. ServerBasket allows you the freedom of scaling up your user base without the need for maintaining an inventory of tools, peripherals, accessories, and replacement parts. ServerBasket will dispatch the required items from our nearest Depot and maintain a minimum level of inventory reserved for your landscape.
It is a win-win – you don't have capital locked-in, and you can reclaim real estate otherwise devoted to break-fix and support departments. Additionally, with the scale at which we operate, we can also maintain up-to-date parts and offer a catalog-based order facility integrated with your procurement system, allowing you to automate approvals and reduce the time-to-resolution of requests.