Best Half Rack Dedicated Server at Wholesale Price
Quickly and securely acquire all your bulk requirements in terms of storage, bandwidth etc., using our bulk dedicated server hosting in and around all the locations available in North India at the low price compared to any other hosting service providers. We offer ready made bulk dedicated servers hosting with in very less time and provide high-end hardware infrastructure and fully equipped data center for hosting all your bulk dedicated servers hosting with provided 24/7 support, 100% network up-time and round the clock technical support, day to day billing options and data backups.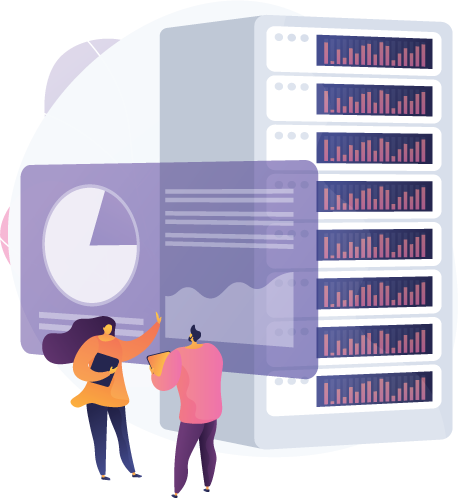 Suitable for bulk requirements
The bulk dedicated servers hosting we offer will perfectly suit all the users' bulk requirements may be storage, disk space, bandwidth, dedicated IPs, any operating system, for accessing and managing multiple applications or projects at a single time without facing any issues.
Readymade Dedicated Servers
Readymade dedicated servers on bulk basis will be provided to the users with premium support and management based on their project urgency and requirement. Only after customizing and configuring the memory and storage options, we provide the servers. Users need not worry in such cases.
Fully Secured Data Center in North India
We have multiple tier IV data centers in north India i.e., Noida, Gurgaon etc., for all your bulk dedicated server hosting with provided free visits at any time depending on user requirement, powerful cooling, and all the time network availability options.
High End Server Security
We provide single tenant infrastructure to the north Indian customers for providing higher levels of security and control for ensuring data safety on the network of servers by positioning various software programs for scanning software systems and networks for obtrusive spammers and hackers.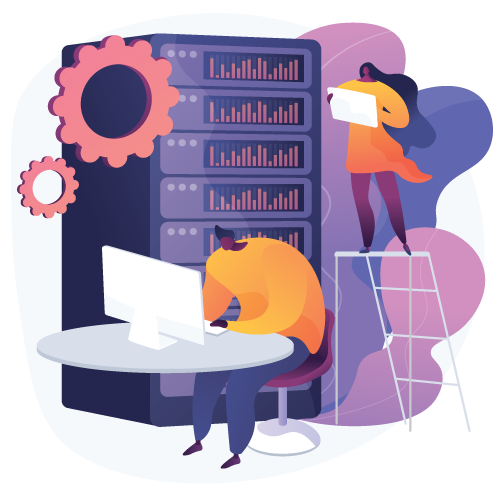 Benefits with Server Basket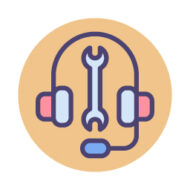 Round the clock technical support
You will surely enjoy the benefits of a top end 24/7 round the clock support services using our bulk dedicated servers via email, telephone, live chat etc., and will provide with solutions in case of any kind of queries and questions related to hosted bulk servers.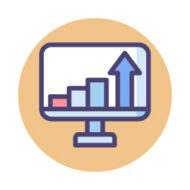 100% Dedicated Server Network Uptime
Through redundant and load balanced network design, we guarantee that our network will be available and running all times between any two endpoints within our network. Our comprehensive service agreement stands behind our hardware infrastructure with 100% Network Uptime guarantee.