Best Data Center Management Services
Tired of managing your workflows and data centers at the same time? Need a trustworthy platform that can vouch for the safety and successful functioning of your data centers? If yes, then there is no better option other than Server Basket who can take care of your data centers. With an excellent team and potential resources, we can handle and maintain any tier data center without compromising on performance. Frequent audits, regular backups, round-the-clock monitoring, daily reports, hardware replacement, etc are the main aspects we focus on to provide 100% uptime to your diversified workflows. 
Server Basket never compromises with the services it provides. We come up with centralized data center management procedures and follow predictive technologies to detect and halt the issues beforehand. You can completely rely on us and solely concentrate on enhancing your work scale after signing the deal with us. Get in touch with us to know more about our affordable data center management packages.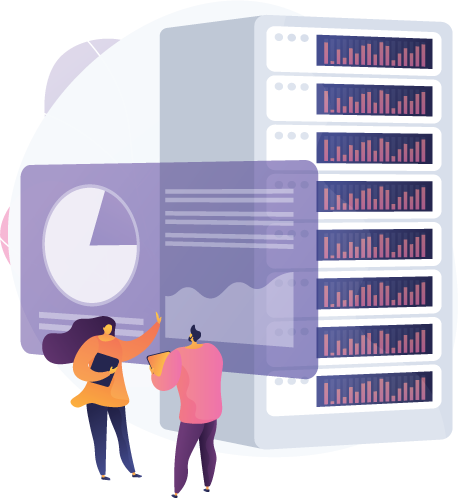 Cost-Effective Maintenance of Any DC Infrastructure
Looking for a cost-effective way to maintain your data centers? Relish the high-end management and maintenance of your data centers conducted by industry experts at the most reasonable costs. Server Basket has the most economical and legitimate prices on all its data center management packages, where professionals dedicate their resources and energy to look after data centers of any infrastructure.
24/7 Monitoring, Reporting & Alerting
Server Basket provides all-round services to your data centers. Our team continuously monitors the performance, power, uptime, bandwidth, and other data center resources and reports daily stats to concerned authorities. In case of any deviations or occasional fluctuations from the original functionality, our team reports the issue and alerts people in charge. We restore normal functioning by following smart methodologies.
On-Demand Replacement of Faulty Hardware
Concerned about your data center hardware? Rely on our DC management services that cover your faulty hardware replacement as well. Presuming that we come across any damage, impairment, or dysfunctionality of the hardware components, we replace the defiled hardware with genuine spare parts of top quality as soon as possible without interrupting the regular workflows of the data center.
Trained Team for Managing Any Tier DC
Server Basket deals with all kinds of data centers. We have a talented technical team who can manage and maintain any tier data center irrespective of the equipment you use, procedures you follow, and workflows you handle. By conducting frequent audits and following strict schedules, we guarantee a perfect work environment by taking care of everything your data center needs.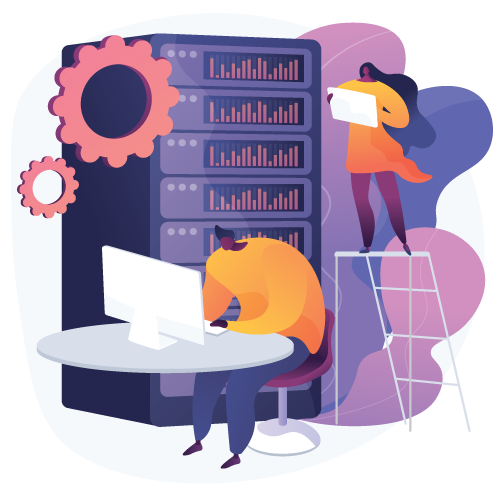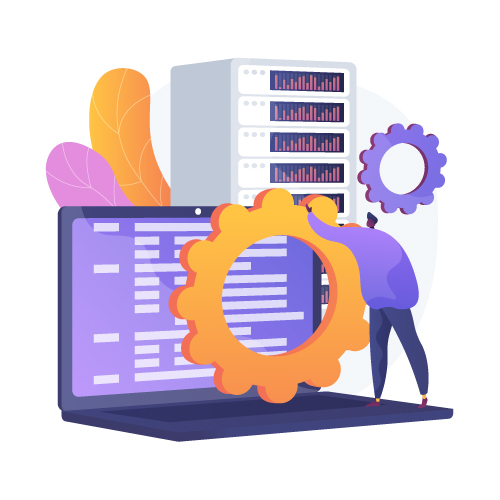 OS Level or Application-Level Support Available
Need some help in your data center? We're on it. Server Basket has specially hired a team of trained technical experts who have hands-on experience dealing with any problems you encounter at the OS level or application level. Our technical experts give importance to little details as well and follow a proactive approach to eradicate the issues from the root.
Reliable & Secure Data Backup
We know how crucial data can be to an organization. A simple system failure can demolish your entire information and incur losses you couldn't payback. To avoid this, we perform regular backups of all the servers in your data center. Our technical team makes sure that they leave no information behind and store them in a reliable and secure environment.
Benefits with Server Basket
We understand the importance of your business needs and continuity. We wouldn't want any disturbances in your daily operations and app performances. Our customized hosting involves deployment of redundant servers to provide you the benefits of backups, availability during maintenance and for load balancing. Redundant servers use all resources in the same way but stay offline till they are needed as live servers. Our solution is built to remove any roadblocks in the way of your continuous business operations.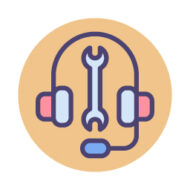 24/7 Management Service
With our 24/7 management service, experience the difference that expertise can make. For your servers' daily operations and management, your IT team's productivity can take the brunt. We will help you perform all the essential tasks for maintaining the servers and enabling them to function at the highest level of performance. As a managed customized hosting provider, we will manage the hardware, security, software, and backups for your server so that you focus just on your business.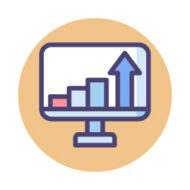 100% Uptime Assurance
Since our servers are hosted in tier 4 data centers, we assure you get a 100% uptime all the time. So, you can, without any worries, operate your demanding workloads and host your crucial applications on our customized servers or cloud hosting platforms. We monitor the network performance continuously to reduce latency and increase performance of our servers and your business.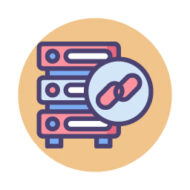 Unlimited Bandwidth
Our hosting service delivers unlimited bandwidth to allow unlimited space and speed for data transfer. It means you can upload or download as much data as you want. You get seamless transmission of data from the website to the users. Unlimited bandwidth is very important if your website is highly visible online and generates huge traffic. Your specific web apps also need unlimited bandwidth to remain available online all the time. We don't keep any tabs on your bandwidth usage.