SSD Dedicated Server Pricing options
| Plan Name | Processor | RAM | Storage | Bandwidth | PRICE/MONTH | BUY NOW |
| --- | --- | --- | --- | --- | --- | --- |
| STARTER | Intel Xeon E5-2620 CPU(6 Core/ 12 Threads) | 32GB | 2 X 480GB SSD Raid-1 | Unlimited | Rs. 7,999/- | Buy Now |
| STANDARD | Intel Xeon E5-2620 CPU(6 Core/ 12 Threads) | 48GB | 2 X 480GB SSD Raid-1 | Unlimited | Rs. 8,499/- | Buy Now |
| ADVANCED | Intel Xeon E5-2650 V2 CPU(8 Core/16 Threads) | 32GB | 2 X 800GB SSD Raid-1 | Unlimited | Rs. 11,499/- | Buy Now |
| PREMIUM | Intel Xeon E5-2650 V2 CPU(8 Core/16 Threads) | 48GB | 2 X 800GB SSD Raid-1 | Unlimited | Rs. 12,499/- | Buy Now |
| ENTERPRISE | Intel Xeon E5-2650 V2 CPU(8 Core/16 Threads) | 64GB | 2 X 800GB SSD Raid-1 | Unlimited | Rs. 12,999/- | Buy Now |
| Product id | PROCESSOR | RAM | STORAGE | BANDWIDTH | Price/Month | Buy |
| --- | --- | --- | --- | --- | --- | --- |
| SBINDDS-1 | Intel Xeon E5-2696 V2(12 Core/24 Threads/ 2.7 Ghz) | 64GB | 4x800GB SSD Raid-5 | Unlimited | Rs. 14,999/- | |
| SBINDDS-2 | Intel Xeon E5-2696 V2(12 Core/24 Threads/ 2.7 Ghz) | 128GB | 2x2TB SSD Raid-5 | Unlimited | Rs. 19,999/- | |
| SBINDDS-3 | Intel Dual Xeon E5-2696 V2 CPU(12 Core/24 Threads/ 2.7 Ghz) | 128GB | 2x2TB SSD Raid-5 | Unlimited | Rs. 24,999/- | |
High-End SSD Dedicated Server Hosting Plans & Price List
| Product id | PROCESSOR | RAM | STORAGE | BANDWIDTH | Price/Month | Buy |
| --- | --- | --- | --- | --- | --- | --- |
| SBINDDS-4 | Intel Dual Xeon E5-2696 V2 CPU(12 Core/24 Threads/ 2.7 Ghz) | 256GB | 3x2TB SSD Raid-5 | Unlimited | Rs. 29,999/- | |
| SBINDDS-5 | Intel Dual Xeon E5-2696 V2 CPU(12 Core/24 Threads/ 2.7 Ghz) | 384GB | 3x2TB SSD Raid-5 | Unlimited | Rs. 34,999/- | |
| SBINDDS-6 | Intel Dual Xeon E5-2696 V2 CPU(12 Core/24 Threads/ 2.7 Ghz) | 512GB | 4x2TB SSD Raid-5 | Unlimited | Rs. 39,999/- | |
| SBINDDS-7 | Intel Dual Xeon E5-2696 V3 CPU(18 Core/36 Threads/ 3.0 Ghz) | 256GB | 4x2TB SSD Raid-5 | Unlimited | Rs. 40,999/- | |
| SBINDDS-8 | Intel Dual Xeon E5-2696 V3 CPU(18 Core/36 Threads/ 3.0 Ghz) | 384GB | 4x2TB SSD Raid-5 | Unlimited | Rs. 44,999/- | |
Advantages of SSD Dedicated Server Hosting Service with SB
Are you looking for a fast and reliable hosting solution to speed up the performance of your website? Then the ultra-fast SSD Dedicated server hosting offered by Server Basket is the best choice to kick start your site. Our Dedicated servers with SSD drives are ideal for high-end website hosting, business application hosting and the hosting resellers to move up to the next level. The SSD Dedicated Server hosting plans offered by Server Basket are backed by 100% uptime, high-bandwidth network, and state of the art tech support available round the clock.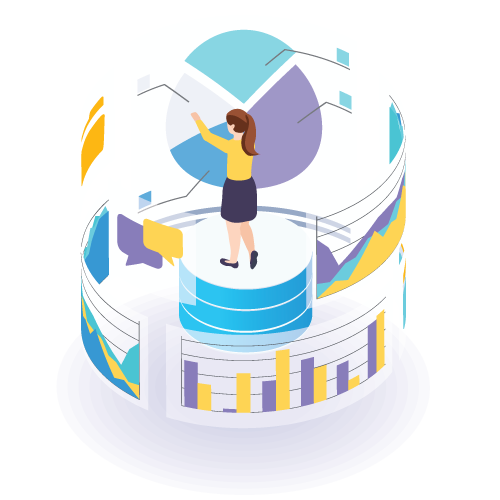 High Speed Compared to Normal HDDs
Your website loads 20 times faster with SSD dedicated server Hosting when compared to the server that has traditional HDDs. In SSDs, the information is directly picked from the right place. As a result of this, the input/output speed will be increased, thus reducing the page load time.
Dedicated SSD Hosting Reliability
Our SSD dedicated hosting servers make effective use of RAID cards that come with non-volatile caching backed by a battery. In case if there is any unexpected power loss, the unsaved data will be safely stored in the cache until the dedicated server is restored to normal working condition. Your data will be then written and saved as if nothing happened.
Data Loss Prevention
The Super Fast SSD Hosting we use on our dedicated servers are built with durable microchips, we purchase them directly from the original equipment manufacturers, and they are highly resistant to mechanical faults. The integrated firewall system along with the advanced hack scan protection prevents the virus and malware attacks.
Powerful Security
Server Basket provides the best security with enterprise-grade firewalls and DDoS protection. The advanced protection includes the detection of DDoS attacks in both manual and automated way including their IP disabling and mitigation with a defined set of filtering rules.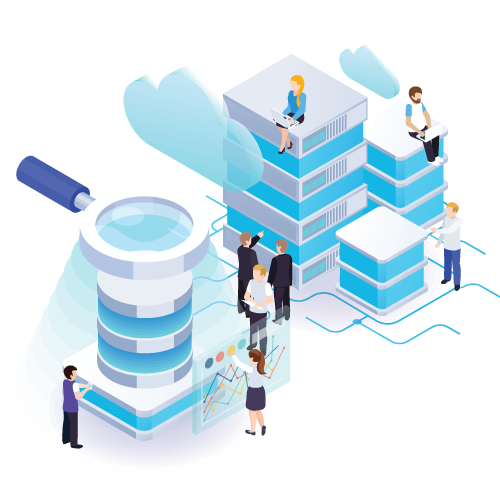 Benefits with Server Basket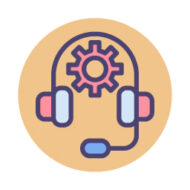 24/7 Tech Support Available
Have any queries or doubts regarding SSD Dedicated server hosting? Then feel free to interact with our technical support team and get your queries cleared. Our support team will be available round the clock, seven days a week to assist and clear all your doubts in the first interaction itself. You can reach us via call, email and chat feature available on the website.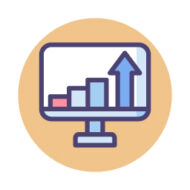 100% SSD Server Uptime
We know that you may lose potential customers and revenue if your website becomes inactive even for a few seconds. To ensure round the clock availability of your website or application without any downtime, we deploy our servers at tier 4 data centers in India that guarantee maximum uptime.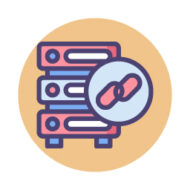 Fully Managed
Our fully managed services include 24/7 secure monitoring, updating software, and live technical support. We have a dedicated in-house team that takes complete management of SSD dedicated server along with the down to a business response to any unexpected attacks.
FAQs
Do you have an up time guarantee?
We provide 99.99% uptime guarantee
Are you going to monitor my bandwidth usage?
Yes, we perform standard MRTG tracking at your dedicated server's switch port level
What kind of connection does my dedicated server get?
Dedicated server is set up with either a standard dedicated 1000Mbps or 100Mbps public/private switch port.
What brand of server hardware do you use?
Server basket provides only the best quality DELL, IBM, HP server hardware. All servers are purchased new direct from the factory.
If my hardware fails where should I go?
While we test server hardware and only use the highest quality equipment, all hardware at some point in time will eventually fail. Server basket is directly responsible for your hardware replacement