Dell PowerEdge R740xd2 Rack Server
₹ 521,268.00 (-5%)
Form Factor : 2U Rack
Power Supplies : Dual
No of Processors : Two
Max Memory : Up to 1TB
Memory Type : ECC DDR4
Max Storage : Up to 384TB
Type of Storage : HDD/SSD
Processor : Intel Xeon Scalable
Max Dimensions : 86.8 * 448.0 * 810.0 mm
RAID Levels: RAID 0, RAID 1, RAID 5, RAID 6
PCI Slots : Up to 5
Weight : 40 Kg
24/7 Free Technical Support
Description
Maximize storage performance and increase business agility with the extremely versatile Dell PowerEdge R740xd2 rack server. Featuring a 2U form factor, this server is designed to simplify and accelerate data-heavy workloads and applications. Powered by Intel Xeon Scalable CPUs, the Dell R740xd2 is here to deliver powerful performance for competitive advantage. Create the optimum configuration with expandable internal drives for high-capacity storage. Manage your server remotely with iDRAC9, and keep it up and running with redundant power supplies. We offer you the best discounts on the Dell PowerEdge R740xd2 server, with top-notch customer service.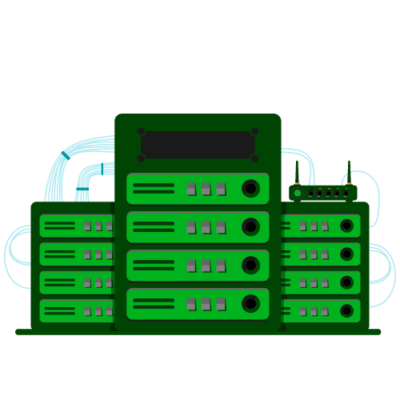 Ideal 2U Rack Server for Data-heavy Workloads
A powerful upgrade in the Dell PowerEdge lineup, the Dell R740xd2 rack server offers advanced engineering in the 2U chassis. It has a firm focus on maximizing storage capacity for data-heavy workloads, including, media streaming, video surveillance, and Microsoft Exchange. The 2U package has 26 hot-swap drives in large format. Its space-saving design, cost-efficient drive capacity, and large internal storage allow you to plan future growth.
Incredible Performance with Two Xeon Scalable CPUs
Dell PowerEdge R740xd2 rack server is powered by up to two 2nd-Gen Intel Xeon Scalable CPUs, allowing up to 22 cores per processor. The processor's TDP is up to 140W. It lays the foundation for a versatile and resilient data center. The Gen 3 PCIe bandwidth with 48 lanes improves the I/O performance. The processors offer better cores and frequencies for enhanced performance.
Support for Today's Most Popular Operating Systems
Dell PowerEdge R740xd2 server supports most of the leading operating systems. These include Red Hat Enterprise, Canonical Ubuntu, Linux, Citrix Hypervisor, and Server LTS. It also supports servers with Hyper-V, Microsoft Windows, VMware ESXi, and SUSE Linux Enterprise Server. You can configure it with any of these OSes, according to your choice.
Hugely Expandable Internal Storage Capacity
Dell PowerEdge R740xd2 rack server supports expandable internal storage, with front bays supporting up to 24 x 3.5" SAS/SATA (HDD) and a max capacity of 384TB. The rear bays can accommodate up to 2 x 3.5" SAS/SATA (HDD) and max 32TB capacity. The flexible storage options with large capacities help to safely store your data on-premise.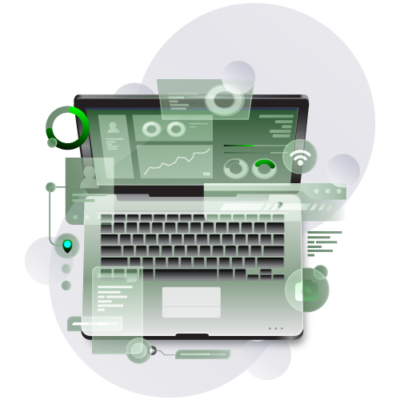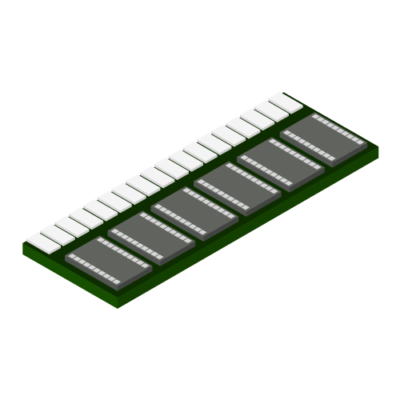 Flexible DDR4 Memory Configuration with 16 DIMM Slots
Dell R740xd2 supports flexible memory configurations that range from minimum 8GB to maximum 1024 GB capacities. Populated with 16 DIMM slots, the memory speed peaks up to 2933 MT/s. It supports RDIMM memory modules. You can configure the memory as per your end needs.
A Pair of High-efficiency Power Supplies
Dell PowerEdge R740xd2 server comes with hot-swappable, redundant power supplies for enhanced efficiency. It supports up to 6 hot plug fans, with N+1 redundancy. The server supports Platinum (750W or 1100W), mixed mode (750 W AC and DC), or HVDC (750 W or 1100 W). The power supplies enable lower power consumption to help you save costs.
Embedded Server Management Tools (iDRAC9, OpenManage Software)
Dell PowerEdge R740xd2 server has embedded remote management features. The OpenManage software and iDRAC9 with Lifecycle Controller make management much easier. The alerting features allow you to quickly respond to any problems. The OpenManage portfolio includes a wide variety of innovative tools for advanced server management.
Specification
Additional information
| | |
| --- | --- |
| Brand | Dell |
| Drive Type | LFF (3.5), SFF (2.5) |
| Form Factor | 2U Rack |
| Max RAM | 1TB |
| Max Storage | 384TB |
| No of Lan Ports | 4 |
| No of Processors | 2 |
| PCI Slots | 5 |
| Power Supply | Dual |
| Processor | Intel Xeon Scalable Processor |
| RAID Controllers | RAID 0, RAID 1, RAID 5, RAID 6 |
| Remote Management | Yes |