Servers For Reseller Hosting Providers
₹ 18,169.00 (-15%)
Become a Strong Foundation For Resellers
Ready For Leasing
Suitable For High Traffic Websites
Grade A Quality Certified Server
1 Time Investment Opportunity
Create Own Hosting Brand
Free Installation Support
1 Year Hardware Warranty
Safe Delivery to Any Data center
Description
Sr No
Hosting Server Plan
Product Description
Pricing
Buy Now
1
Basic Server For Hosting
RAM: 128GB DDR3 ECC Registered RAM
CPU: 2 x Intel Xeon E5-2660 v2 (10C/25MB/2.20GHz/95W)
Total Cores: 20 Cores/ 40VCPUs
Storage: 5TB SAS HDD
12 Easy Installments
Rs. 15,416/month
2
Standard Server For Hosting
RAM: 128GB DDR3 ECC Registered RAM
CPU: 2 x Intel Xeon E5-2660 v2 (10C/25MB/2.20GHz/95W)
Total Cores: 20 Cores/ 40VCPUs
12 Easy Installments
Rs. 17,916/month
3
Business Server For Hosting
RAM: 256GB DDR4 ECC Registered RAM
CPU: 2 x E5-2673 v3 (12C/25MB/3.30GHz/110W)
Total Cores: 24 Cores/ 48VCPUs
Storage: 5TB SAS HDD
12 Easy Installments
Rs. 28,750/month
4
Corporate Server For Hosting
RAM: 256GB DDR4 ECC Registered RAM
CPU: 2 x E5-2673 v3 (12C/25MB/3.30GHz/110W)
Total Cores: 24 Cores/ 48VCPUs
Storage: 10TB SAS HDD
12 Easy Installments
Rs. 32,666/month
Why limit your profit margin according to the price of the hosting provider? Widen your margin by starting your own hosting services. Why be a reseller hosting provider or middleman when you can become a hosting provider with less investment? Start your own hosting brand with the help of our low-cost hosting services. We are the leading IT partners in India who can help you to set up hosting business with the best Server infrastructure at a reasonable price. By collocating the servers purchased from us, you get the flexibility to make your own hosting plans, accommodate more services to the customers. Server Basket offers the best enterprise-class servers for reseller hosting, cloud hosting, dedicated, and VPS hosting services. Get certified servers to run your client's high-end application without any delays. The Servers for reseller hosting we offer are built with the best configuration and offer top-notch performance. With the best servers, also receive other benefits like free server installation help and product warranty.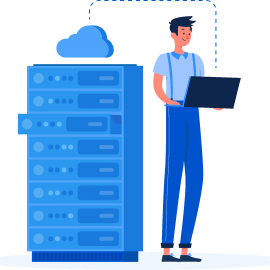 Create Extensive Number of Reseller Accounts
We help you create a good reputation within the hosting industry by offering the best high-end servers. Our unlimited reseller hosting plans are highly reliable that you can offer thousands of reseller hosting accounts to clients who want to start their journey in the hosting industry as resellers. With us, you get superior quality servers that are suitable for hosting various applications and websites of the clients of your resellers. 
Become a Good Host for Resellers
Have you been reselling the hosting services by purchasing them from other hosting providers? Want to make more money by selling the hosting services to resellers or directly to customers? Being a reseller, you will earn lesser than what you will earn in owning the hosting business. Become a strong foundation for resellers. You can earn more if you have your own IT infrastructure. Associate with Server Basket and save more on server purchases. With the best servers, we help you provide a broad suite of services at affordable prices to your reseller.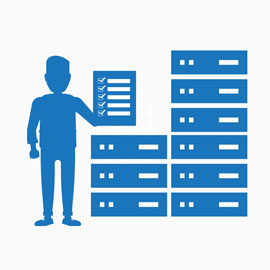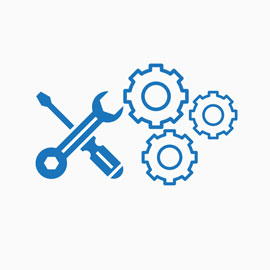 Certified Servers with Latest Hardware
Adapt to the latest market trends and quickly provision services to resellers with our high-end servers. The servers are customized as per the needs of hosting service providers. The servers we sell are highly reliable and are of top-brands like Dell, HP, Cisco, IBM, etc. All the servers are built with the latest hardware so that you can provide hosting services as per the current client-demands.
Risk Less One Time Purchase
Resellers are often on the risk factors as they have to depend on their vendors for the services. Any issue arising with the vendors will have a direct negative impact on a reseller that is why buying low-cost servers for reseller hosting is the one-time cost that is risk-free and would take care of your various business aspects. With a one-time server purchase, now you can offer your clients with the best reseller packages and earn more with the clients that you get from them.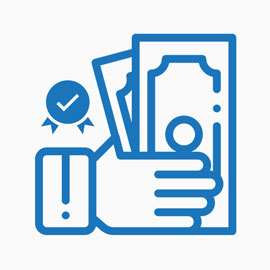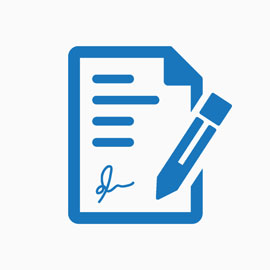 Option to Lease Servers
Don't have the budget to buy servers? Then we have one more option for you, lease servers as long as you need them. Choose from a number of servers as per your business demands at a very low rental cost. Get complete access to high-end servers and offer your clients with highly efficient hosting services.
Best Configurations Suitable for Resellers
Server Basket stocks the best-configured servers for reseller hosting as per the needs of hosting providers. Do you need servers with your preferred configuration? We provide the flexibility to choose any configuration from a range of processors, memory space and storage requirements. Get customized servers as per your business needs.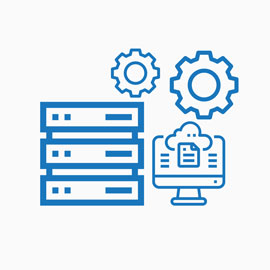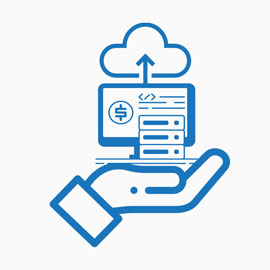 Free Installation Help
No matter how many numbers of servers you purchase, we offer the installation services for free. Our team of experts ensures that your server is properly installed and would help you keep your business running successfully. As our engineers install a lot of servers every day, they have obtained the complete knowledge required to get rid of common errors and complete the installation quickly.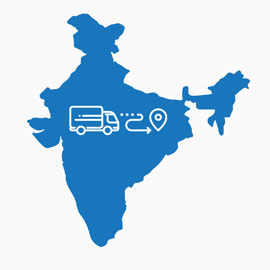 Instant Delivery to Any Datacenter in India
We understand how important it is for you to quickly collocate the servers in the data centers to start your hosting business. That is why we offer quick delivery services with no extra freight charges. We deliver the servers to any data center in India, be it to Ahmedabad, Pune, Mumbai, Chennai, Bangalore, Hyderabad, Kolkata, New Delhi or even in the remotest places of India within 2-3 business days.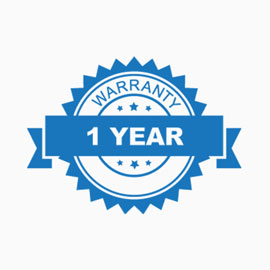 1 Year SB Warranty
To prove the quality and reliability of our servers, we offer a one-year warranty on all the spares and 90-day warranty on the entire barebone. The servers are of the best brand, highly reliable and deliver the best performance. Any issue arising during the warranty period will make you eligible to claim for free support, repairs or product replacement.