Dedicated Hosting Plans for VLSI LAB
Best Dedicated Hosting for VLSI LAB
Do you want to containerize your VLSI workloads in a secure hosting environment? We can do that for you. Take a look at Server Basket's best-dedicated hosting practices that provide users a trusted platform to build their VLSI labs. With our magnificent dedicated hosting solutions, users can solely focus on their high-end workflows, stay competitive, and outpace their expectations to reach their goals. Combined with the most desirable features such as constant uptime, unlimited bandwidth, towering performance, better throughput, our dedicated hosting for VLSI is the best solution to successfully get across with your challenging workloads.
Server Basket professionally manages all the resources dedicated to the customers. Our team will constantly monitor the site performance and take care of issues beforehand. All our VLSI dedicated hosting packs are priced most affordably and provide you everything you anticipate. Get in touch with us to buy our low-cost dedicated hosting packs that come with 24/7 technical assistance.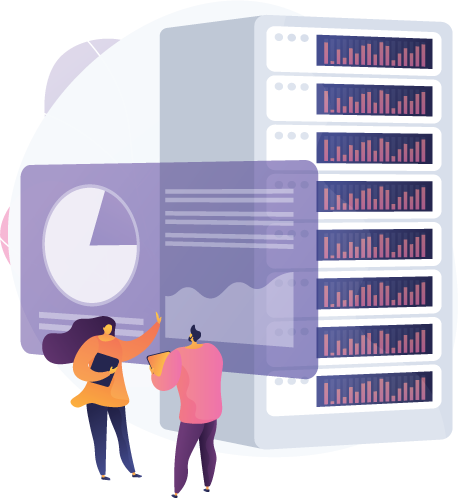 Best Choice for Embedded Systems
Server Basket provides dedicated hosting solutions using a secured framework with no notable limitations that help you to give an ideal shape for your passionate imaginations. Confined to the user alone, we offer a high-end platform for designing, running, and storing the results of their demanding programs, which makes our dedicated hosting service most popular among the embedded system domain.
Easy to Handle Heavy Work Loads
In search of an ideal way to take care of demanding and consuming workflows? Try our dedicated hosting services that avail you of the power, potential, flexibility, and scalability to handle workloads with the utmost ease. Our dedicated hosting services designed for VLSI labs aid you to reach the goals you set with minimal effort in a timely order.
Enhanced Performance at Low Cost
Are you looking for a cost-effective dedicated hosting plan that avails you of the performance you desire? Server Basket takes all possible efforts to make the VLSI dedicated hosting the best experience for you. You can get hold of top-notch performance to seamlessly work on your VLSI workflows with reasonable investment by opting for our low-cost dedicated hosting plans.
Customize Your Own Configuration
Server Basket gives you the liberty to choose a dedicated hosting plan that satisfies the demands of your VLSI workloads. Our team will customize a dedicated hosting plan with your choice of OS type, storage drives, memory capacity, data transfer quantity, and many other factors such that it perfectly supports your VLSI software and simulation works the way you want.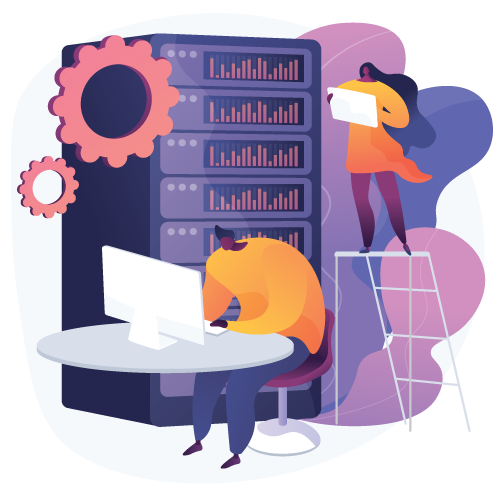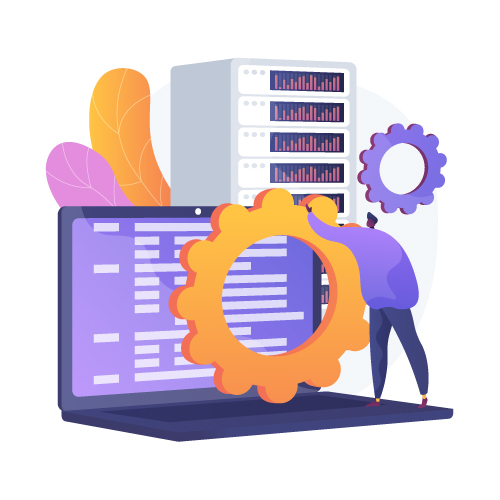 Unlimited Bandwidth and No Downtime
Do you expect your workflows to be up, running, and accessible at all times? Our dedicated hosting plans for VLSI labs provide you with 100% uptime and unlimited bandwidth. We guarantee that our users can run multiple simulations uninterruptedly and carry out boundless file transfers without worrying about any performance degradations and overload issues once they choose our dedicated hosting plan.
24/7 Free Technical Assistance
Our VLSI dedicated hosting services come along with free technical support. There is no hosting issue our expert technicians can't resolve. No matter whatever your complication might be, they'll be there for you and fix that in the least possible time. You can always count on us for assistance as our technical professionals will be at your service round-the-clock.
Benefits with Server Basket
We understand the importance of your business needs and continuity. We wouldn't want any disturbances in your daily operations and app performances. Our customized hosting involves deployment of redundant servers to provide you the benefits of backups, availability during maintenance and for load balancing. Redundant servers use all resources in the same way but stay offline till they are needed as live servers. Our solution is built to remove any roadblocks in the way of your continuous business operations.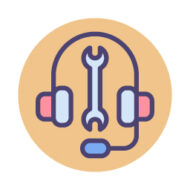 24/7 Management Service
With our 24/7 management service, experience the difference that expertise can make. For your servers' daily operations and management, your IT team's productivity can take the brunt. We will help you perform all the essential tasks for maintaining the servers and enabling them to function at the highest level of performance. As a managed customized hosting provider, we will manage the hardware, security, software, and backups for your server so that you focus just on your business.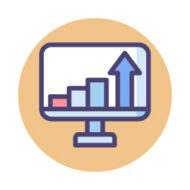 100% Uptime Assurance
Since our servers are hosted in tier 4 data centers, we assure you get a 100% uptime all the time. So, you can, without any worries, operate your demanding workloads and host your crucial applications on our customized servers or cloud hosting platforms. We monitor the network performance continuously to reduce latency and increase performance of our servers and your business.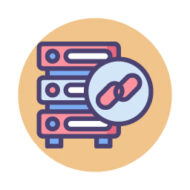 Unlimited Bandwidth
Our hosting service delivers unlimited bandwidth to allow unlimited space and speed for data transfer. It means you can upload or download as much data as you want. You get seamless transmission of data from the website to the users. Unlimited bandwidth is very important if your website is highly visible online and generates huge traffic. Your specific web apps also need unlimited bandwidth to remain available online all the time. We don't keep any tabs on your bandwidth usage.