Deep Learning GPU Dedicated Server Plans in India
GPU Dedicated Server
Is your organization into a business that depends on huge volumes of data from diverse sources and analyzing it? Do you need the backing of artificial intelligence (AI) and deep learning (DL) for classification and analyses of this data and using it for making predictions? With GPU dedicated servers for machine learning (ML), you can get enhanced computing to process big data and make use of its power. Server Basket offers deep machine learning GPU dedicated servers that can be used for multiple intensive tasks. We provide dedicated GPU servers that are particularly designed for ML and DL goals. These servers are built with modern hardware comprising advanced NVIDIA GPU chips and are optimized for all of the DL softwares. The GPU processors can increase the speed of data processing by 100 to 200 times when compared to the normal CPUs. Our GPU servers are best suited for AI, ML, and DL workloads. 
These servers deliver higher levels of performance by performing speedier operations. They are powered by none other than the high-end NVIDIA GPUs. They can handle advanced and complex workloads easily and are available with us in different cost-effective configurations.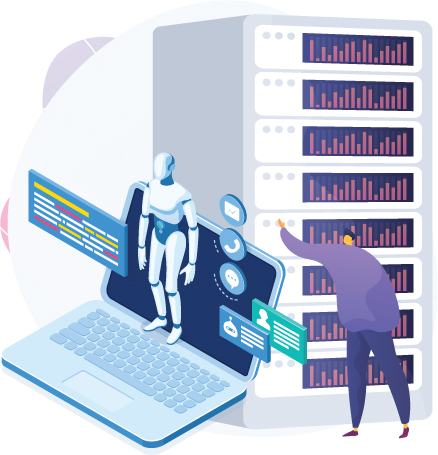 Ideal for ML, AI, and DL
DL has risen to be the vital force behind the entire field of AI and its practical applications in real life. ML utilization in business to support objectives has enabled AI services to become an integral part of business strategies in every field, be it engineering, life sciences, financial, image recognition, or language processing. Our GPU servers utilize advanced GPU technologies and parallel computing to support AI applications and services in today's businesses.
Perform Faster Operations
The GPU dedicated servers bring with them speed and high computational power. Just CPUs are not enough for tasks performed for AI, ML, and DL. GPUs help in performing operations significantly faster because modern GPUs give you the ability to run hundreds of cores, while a CPU may give you 16 cores. The smaller GPU cores operate together to provide a huge parallel framework to give you a high compute performance and make your neural networks run much faster.
Deliver High Performance
Our GPU servers for ML provide you dedicated solutions and direct access to all the hardware, features, and power of GPUs. You get the most of what you are paying for and thus a higher level of performance without any risks of resource contention, errors or viruses. GPU dedicated servers support different operating systems (OS) like Windows and most Linux distributions and many established libraries of neural networks and ML. GPU servers are built for high performance.
Powered by NVIDIA Tesla Graphic Processors
The GPU servers available with us have the backing of powerful NVIDIA Tesla graphics processors. The very advanced NVIDIA Tesla GPUs enable high storage, computational, and network processing power to support the most demanding workloads. With these graphic cards, you get access to hundreds of cores and enhanced network performance that guarantee high Input/Output Operations Per Second (IOPS). These fully dedicated GPUs are physically connected to your servers and provide you full access to the highest NVIDIA Tesla GPU architecture and power.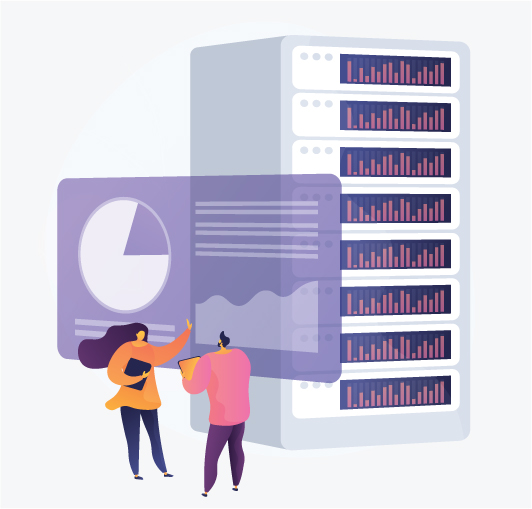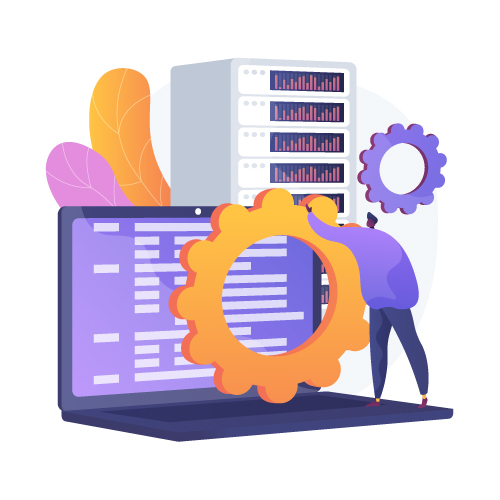 Cost-effective Configurations
Even when these servers are dedicated GPU servers, you need not worry about costs. We offer multiple cost-effective GPU server configurations that are correctly adjusted to deliver maximum efficiency for you. You can choose the most suitable configurations that match your business requirements and budget. You get the liberty to choose your own components and resources. With these GPU servers, you can handle your most resource-intensive work and get the best results for your business.
Handles Most Advanced Workloads
Our GPU Servers can easily handle the most advanced and demanding workloads. They can be applied to resolve several problems – from searching images, photo clustering, detecting frauds to optimizing supply chains. These servers, powered by NVIDIA Tesla GPUs, are used to calculate larger-scale simulations, professional technical and scientific fields, high-end video creation and image generation, rendering, streaming, etc. They provide an excellent infrastructure for big data and high-performance computing (HPC) app deployments.
Benefits with Server Basket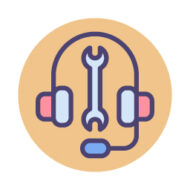 24/7 Management Service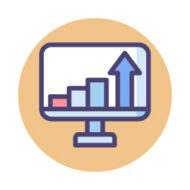 100% Uptime Assurance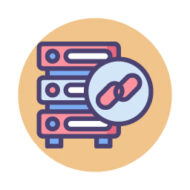 Unlimited Bandwidth