Intel Xeon 6 Core Processors Price List
Complete Intel Xeon 6 Core Processors Price List
Updated Intel Xeon 6-Core Processor Price in India
Best Deals on 6-Core CPU
Grade "A" Quality Processors
Easy 6-Core CPU comparison
1 Year Warranty
Low Price Guarantee
Quick Dispatch After Placing Order
Instant Shipping Anywhere in India
24/7 Tech Support
Check out the Complete Intel Xeon 6 Core CPUs Price list with easy Comparison & Quick Buying option, Upgrade your Dell/HP Servers with 6 core Processors to improve Efficiency & Productivity
Are you struggling to meet the innovation needs of your data center? Then Check out Intel Xeon 6 Core Processors Price List & switch to Intel Xeon 6 core processors available at deal Price Online. 6 core range of CPU's are one of the most efficient processors that can help to accelerate your data center ROI, while you save on power and cooling. The best part about these processors is that it easily adapts itself to the performance required by your software environment.
Mostly built on 32nm technology and Westmere EP architecture, Intel Xeon 6 core processors are engineered with best specifications onboard. These 6 core processors from Intel comes with best security features which means you don't have to worry about the data loss and theft, as it is highly protected. With Intel Xeon 6 core processors you can easily automate the operations or select the manual control option. A wide range of processors are available in 6-core, and you can buy it at a very discounted price from Server Basket. Buying 6 core processors from Server Basket is highly profitable as you get additional paybacks in the form of quick shipping without extra freight charges, free installation and technical support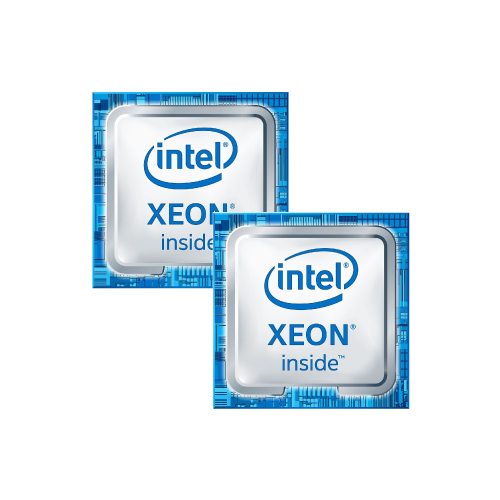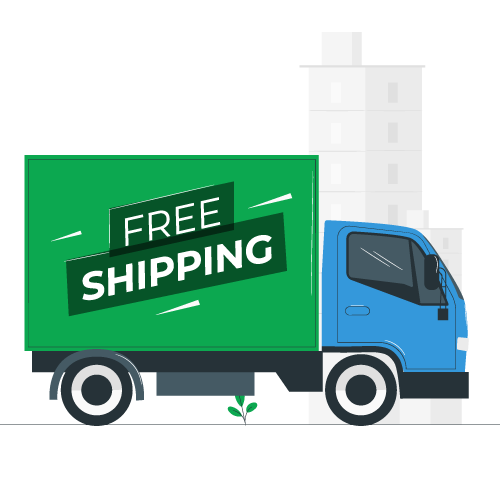 Intel Xeon 6 Core Processors Price List:
Get Complete list of Intel Xeon 6 Cores CPUs suitable for servers across all families including Scalable Processors, E-7 Family Series & E-5 Family Series. In teh table find all the servers compatible with the given processor to understand the best suited Intel Xeon 6 Core Processor CPU for your existing Server.
| Intel Xeon 6 Core Processor | Intel Xeon 6 Core Processor Details | Buy Now |
| --- | --- | --- |
| Intel® Xeon® Gold 6128 Processor | Intel® Xeon® Gold 6128 Processor, SR3J4 (3.40 GHz/6 Cores/19.25MB/115 W) Compatible With Dell R740 XD, R740, R640, R540, R440, T7920 & HP DL360 Gen10, DL380 Gen10, ML350 Gen10, DL580 Gen10, BL460c Gen10 | Buy Now |
| Intel® Xeon® Bronze 3204 Processor | Intel® Xeon® Bronze 3204 Processor, (1.90 GHz/6 Cores/8.25 MB/85 W) | Buy Now |
| Intel® Xeon® Bronze 3104 Processor | Intel® Xeon® Bronze 3104 Processor, SR3GM (1.70 GHz/6 Cores/8.25 MB/85 W)Dell R740 XD, R740, R640, R540, R440, T7920 & HP DL360 Gen10, DL380 Gen10, ML350 Gen10, DL580 Gen10, BL460c Gen10 | Buy Now |
| Intel® Xeon® Processor E7-8893 v2 | Intel® Xeon® Processor E7-8893 v2, SR1GZ (3.40 GHz/6 Cores/37.5 MB/155 W)Dell R920 | Buy Now |
| Intel® Xeon® Processor E7-4809 v2 | Intel® Xeon® Processor E7-4809 v2, QHZJ (1.90 GHz/6 Cores/12 MB/105 W)Dell R920 | Buy Now |
| Intel® Xeon® Processor E5-1650 v4 | Intel® Xeon® Processor E5-1650 v4, QK3M (3.60 GHz/6 Cores/15 MB/140 W)Dell Precision T5810 & HP Z440, Z640, Z840 | Buy Now |
| Intel® Xeon® Processor E5-2603 v4 | Intel® Xeon® Processor E5-2603 v4, SR2P0 (1.70 GHz/6 Cores/15 MB/85 W)Dell R430, R530, R630, R730, R730XD, T630 & HP DL380 Gen9, DL360 Gen9, HPZ840, Z640, DL180 Gen9, DL160 Gen9 | Buy Now |
| Intel® Xeon® Processor E5-2643 v4 | Intel® Xeon® Processor E5-2643 v4, SR2P4 (3.40 GHz/6 Cores/20 MB/135 W)Dell C4130, C6320, R530, R630, R730, R730XD, R930, T430, T630 & HP DL380 Gen9, DL360 Gen9, HPZ840, Z640, DL180 Gen9, DL160 Gen9 | Buy Now |
| Intel® Xeon® Processor E5-4655 v3 | Intel® Xeon® Processor E5-4655 v3, SR22R (2.90 GHz/6 Cores/30 MB/135 W)Dell FC830 | Buy Now |
| Intel® Xeon® Processor E5-2643 v3 | Intel® Xeon® Processor E5-2643 v3, QEYM (3.40 GHz/6 Cores/20 MB/135 W)Dell R430, R530, R630, R730, R730XD, T630 | Buy Now |
| Intel® Xeon® Processor E5-2620 v3 | Intel® Xeon® Processor E5-2620 v3, QK3F (2.40 GHz/6 Cores/15 MB/85 W)Dell R430, R530, R630, R730, R730XD, T630 & HP DL380 Gen9, DL360 Gen9, HPZ840, Z640, DL180 Gen9, DL160 Gen9 | Buy Now |
| Intel® Xeon® Processor E5-2603 v3 | Intel® Xeon® Processor E5-2603 v3, SR20A (1.60 GHz/6 Cores/15 MB/85 W)Dell R430, R530, R630, R730, R730XD, T630 & HP DL380 Gen9, DL360 Gen9, HPZ840, Z640, DL180 Gen9, DL160 Gen9 | Buy Now |
| Intel® Xeon® Processor E5-1650 v3 | Intel® Xeon® Processor E5-1650 v3, SR20J (3.50 GHz/6 Cores/15 MB/140 W)Dell Precision 5810, FC430 | Buy Now |
| Intel® Xeon® Processor E5-4607 v2 | Intel® Xeon® Processor E5-4607 v2, SR1B4 (2.60 GHz/6 Cores/15 MB/95 W)Dell R820, M820 | Buy Now |
| Intel® Xeon® Processor E5-2430 v2 | Intel® Xeon® Processor E5-2430 v2, SR1AH (2.50 GHz/6 Cores/15 MB/80 W)Dell T420, R420, T320, M420, R520, M520 & HP DL380e Gen8 | Buy Now |
| Intel® Xeon® Processor E5-2430L v2 | Intel® Xeon® Processor E5-2430L v2, SR1B2 (2.40 GHz/6 Cores/15 MB/60 W)Dell T420, R420, T320, M420, R520, M520 | Buy Now |
| Intel® Xeon® Processor E5-2420 v2 | Intel® Xeon® Processor E5-2420 v2, SR1AJ (2.20 GHz/6 Cores/15 MB/80 W)Dell R420, R520 | Buy Now |
| Intel® Xeon® Processor E5-2643 v2 | Intel® Xeon® Processor E5-2643 v2, SR19X (3.50 GHz/6 Cores/25 MB/130 W)Dell R620, R720, T620 & HP Z620, Z820, Z420, DL380 Gen8, DL360 Gen8, DL180 Gen8, DL160 Gen8 | Buy Now |
| Intel® Xeon® Processor E5-2630L v2 | Intel® Xeon® Processor E5-2630L v2, SR1AZ (2.40 GHz/6 Cores/15 MB/60 W)Dell T620, R620, M620, R720, R720XD | Buy Now |
| Intel® Xeon® Processor E5-2630 v2 | Intel® Xeon® Processor E5-2630 v2, SR1AM (2.60 GHz/6 Cores/15 MB/80 W)Dell T620, R620, M620, R720, R720XD | Buy Now |
| Intel® Xeon® Processor E5-2620 v2 | Intel® Xeon® Processor E5-2620 v2, SR1AN (2.10 GHz/6 Cores/15 MB/80 W)Dell T620, R620, M620, R720, R720XD | Buy Now |
| Intel® Xeon® Processor E5-1660 v2 | Intel® Xeon® Processor E5-1660 v2, SR1AP (3.70 GHz/6 Cores/15 MB/130 W) | Buy Now |
| Intel® Xeon® Processor E5-1650 v2 | Intel® Xeon® Processor E5-1650 v2, SR1AQ (3.50 GHz/6 Cores/12 MB/130 W)Dell Precison T3610, & HP Z420, Z620 | Buy Now |