Pricing Options For Cheap Unmetered Dedicated Servers Hosting:
| Product ID | Specifications | Price/Month | Buy Now |
| --- | --- | --- | --- |
| SBINDDS-1 | Dedicated Hosting Server Xeon E5-2640 CPU(6 Core/12 Threads) / 32GB RAM/ 2x512 GB SSD Raid-1 | Rs.12,499 | |
| SBINDDS-2 | Dedicated Hosting Server Dual Xeon E5-2640 CPU(6 Core/12 Threads/ 2.5 Ghz) / 64GB RAM/ 3x512 GB SSD Raid-5 | Rs.14,499 | |
| SBINDDS-3 | Dedicated Hosting Server Dual Xeon E5-2640 CPU(6 Core/12 Threads/ 2.5 Ghz) / 128GB RAM/ 3x960 GB SSD Raid-5 | Rs.19,999 | |
| SBINDDS-4 | Dedicated Hosting Server Dual Xeon E5-2696v2 CPU(12 Core/24 Threads/ 2.5 Ghz) / 128GB RAM/ 3x960GB SSD Raid-5 | Rs.24,999 | |
Customize your Dedicated Server with SB
Are you looking for unmetered bandwidth/ resources dedicated server in India at cheapest prices? You are at the right place. Server basket is the one-stop solution for all your dedicated server need at low prices. We have a huge range of Cheap Unmetered dedicated server plans with unmetered bandwidth and unlimited services, everything at lowest possible prices when compared to other hosting vendors. Choose the best suitable plan for your website within your budget and improve your website efficiency. Why late order now immediately.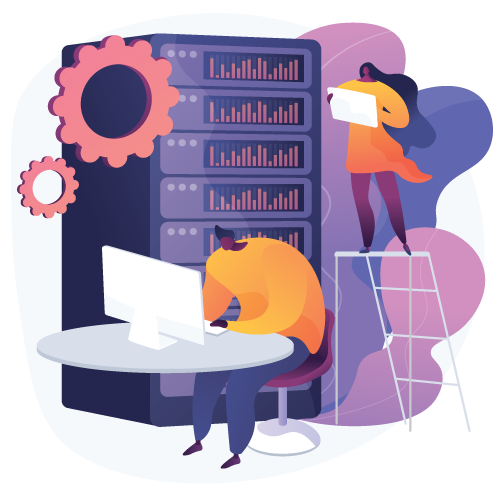 Cheap Unmetered Dedicated Server Plans
Our unmetered dedicated server plans support any kind of OS and web applications at very affordable prices. Many hosting providers offer unmetered dedicated server hosting plans but we actually do it the cheapest prices. Try our unmetered hosting plans empowered with powerful CPUs, more RAM, an SSD, everything included in cheapest possible prices than any other online hosting provider.
Host High-End Traffic Websites
High-end traffic websites usually face downtime issues regularly, turning their visitors to competitive websites. But we offer a reliable hosting service plans at budget-friendly prices to ensure your website is always up with loads of visitors at a time, improving your productivity and gain your customer trust.
Ready For Streaming Servers
It's quite difficult for other hosting vendors to support streaming servers in multiple hardware environments, but we at server basket can install and configure streaming server setup at cheapest prices. We promise to deliver best quality output on any device meeting all your customized demands and needs of your business website.
Hosted in Indian Tire 4 DC
Our latest 4 tire datacenters offer high-speed data transfers, power supply, cooling options, redundant backup servers, storage, network links etc. everything at lowest possible prices. Our data centers are located across various location in India like Mumbai, Chennai, Bangalore, Delhi, Hyderabad etc. to offer high end hosting services all over India.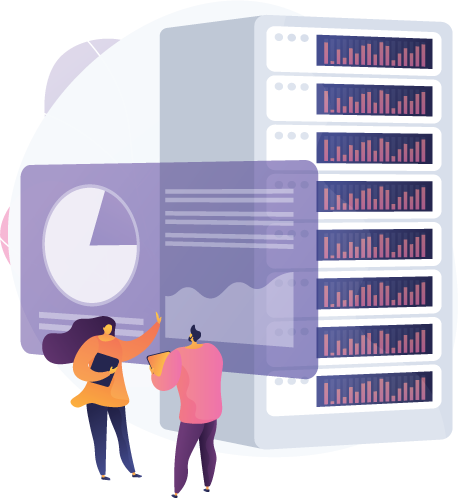 Benefits with Server Basket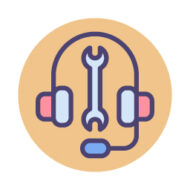 24x7 Support
Best overall hosting support from exclusive 24/7 technical support team to resolve your queries and issues. Our customer service team is at your service round the clock vis phone or live chat or email. We resolve any type of issues and offer dedicated support to set up assistance, uptime, hardware replacement, uncomfortable with hosting environment, technical support for data center, networking, troubleshooting and many other cPanel issues. We are very happy to serve you at any moment of the day, so feel free to contact us.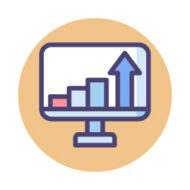 100% Uptime
Offering 100% uptime is surely a tedious task, but we offer you high website loading speed and anytime running up a website using high-end hardware servers. No worries about downtime and we make sure that you face no complaints regarding uptime issues. We immediately assist you in case of any downtime issue with our Cheap Unmetered dedicated server hosting plans and offer a free server support.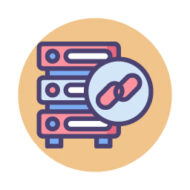 Unmetered / Unlimited Bandwidth
Server Basket promise our customers with unlimited bandwidth and we actually offer it in reality, with fast data transfer rate, high upload and download speed and maximum uptime to your website. Absolutely No chances of downtime to your website, since unlimited bandwidth service to our hosting plans is offered from 5 different telecom providers such as Airtel, Idea, Vodafone, TATA etc,
Additional information
| | |
| --- | --- |
| Type of OS | VM Ware, Windows, Linux |
| Max RAM | 128 GB, 16GB, 256 GB, 32 GB, 64 GB, 8GB |
| Max Storage | 1 TB, 2 TB, 4 TB, 8 TB |
| Type of Storage | SAS, SATA, SSD |
| Data Center Location | INDIA, USA |