Advantages of VPS Forex Hosting Service with SB
Do you make money by trading? Are you an individual foreign exchange (Forex or FX) trader, bank or an institutional investor wanting to keep your Forex trading platform running 24/7, without any inconveniences? We -have ultra-fast, reliable and stable virtual private servers (VPS) that can work with Windows as well as Linux OS. Our VPS gives you unmetered bandwidth, highest uptime of 100% and can run automated algorithms on the trading interface to give you nil network latency and maximum productivity. You don't have to boot the system or perform any maintenance during the Forex working hours. Just by connecting your Forex interface to our remote intelligent terminal, you can use it like you would trade from your personal desktop. Server Basket helps you in configuration and setup of automated trading on VPS cloud and installation of related applications like Meta Trader 4 or 5 (MT4, MT5). We also provide round the clock assistance if you face any issues with the VPS, through email, chat and phone support.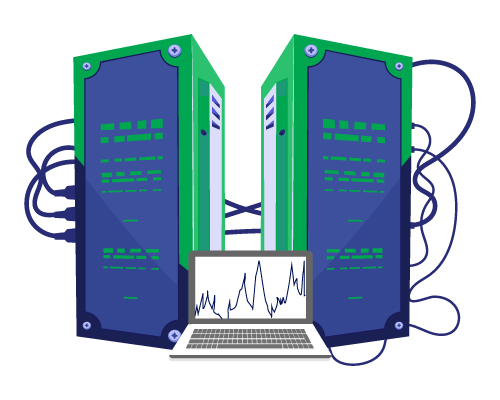 Uninterrupted Forex Trading with 100% Uptime
With our FX VPS hosting, you get problem-free experience as network latency won't affect your trading business. Our VPS ensures high speed and stability along with bandwidth, which are significant in foreign currency trading. Our servers run continuously and offer 100% uptime to give you smooth and uninterrupted trading experience.
Quick Access from Any Browser
With our VPS server forex trading, you have no limitations of being at one place or use only one device. This dedicated VPS enables you to access your trading applications securely from different devices, even smartphones using different browsers as long as there is network connectivity in your device.
Run EAs Smoothly without Hassles
In Forex trading, traders run expert advisor (EA) softwares on MT 4 or 5 platforms that guide you about the best time to make trades or even automatically launch and execute the trades according to pre-designed instructions. With this VPS, you can run EAs round the clock during trading hours so that you don't have the hassle of managing all this on your PC.
Multiple Plans to Choose From
At Server Basket, you get multiple unlimited bandwidth VPS hosting plans with diverse features. So, you can select an appropriate plan according to your requirements. Our plans are available at reasonable prices that reduce the burden on your pocket. Unlimited bandwidth helps your Forex application work efficiently and without any interruptions.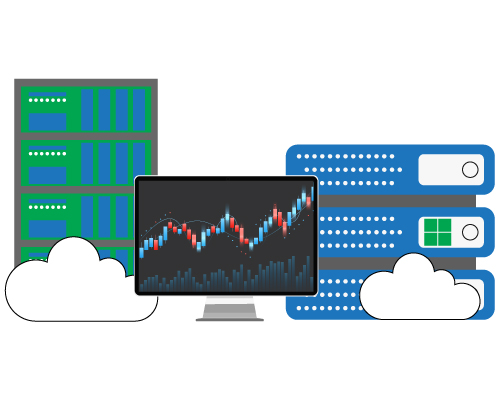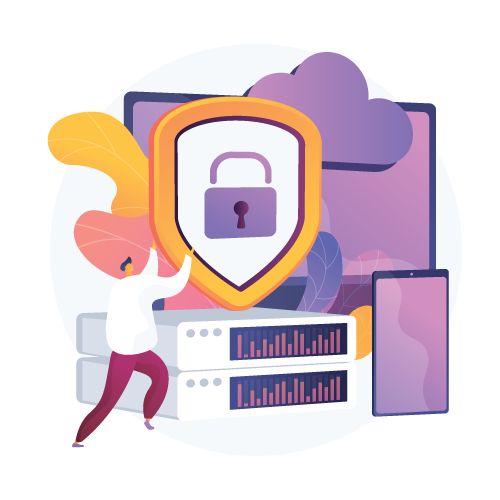 Low Latency with Indian Tier 4 Data Centers
Our VPS servers are located in Hi-tech tier 4 data centers with high security and better network connectivity. These networks are well-designed to support your manual and automated trading operations which require real-time access to continuously changing data. Our VPS operates at a much-elevated speed than that of standard servers.
Industry-Leading Security for Secure Trading
Forex trading requires transmission of sensitive personal and bank account information that you need to safeguard at all costs. Security is the most important factor in making decisions about investments. Our VPS offers vigorous security with antivirus softwares and advanced security with IPS and IDS systems.
Benefits with Server Basket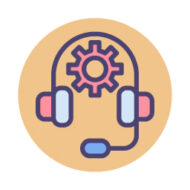 24/7 Tech Support Available
We provide continuous support to speed up the performance of your Forex application and prevent it from any malware or cyber-attacks. Feel free to contact us for any technical or non-technical issues, and we'll resolve them in no time. Our experienced tech support engineers are always available to answer your queries and requests over phone, chat and email.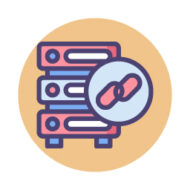 High Connection Speed & Unmetered Bandwidth
Unmetered bandwidth without any restrictions. This allows your trading to continue as it should without any interruption. We don't press any checks on the bandwidth limit and do not charge anything extra for your high usage of bandwidth.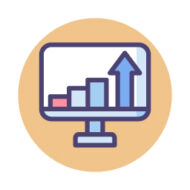 Round the Clock Monitoring
Our VPS services provide a highly protected environment for your trading platform and applications with advanced firewalls, IPS and IDS, to safeguard them from common cyber-attacks. We also provide an SSL certificate that offers intensive data protection. We constantly monitor our dedicated VPS for malware or any virtual threats.
FAQs for VPS Forex Trading
What is a Forex VPS?
A Forex VPS is a hosting service that enables the traders to execute their orders at higher speed and helps their expert advisors (EAs) deployed on a dedicated server to run 24/7 without latency. With VPS, EAs can operate independently.
What are the advantages of VPS for forex trading?
Using a VPS, the forex traders can operate their business from anywhere, even when the power is off. The VPS offers stronger security and minimal slippage. It gives the traders flexibility to perform exchanges at any time of the day.
How many MT4/MT5 trading accounts can I run?
It will depend on the overall configuration you choose. Generally, you can run 2-4 MT4/5 terminals or accounts per CPU core. If you optimize the performance of your terminals, you can run even more. Avoid overloading the VPS CPU usage.
Why use a VPS for forex trading?
A VPS assures minimum network disconnections or power outages, reducing the risk of loss. VPS hosting provides superior network connectivity and 100% uptime mostly. VPS hosting enables faster execution of trades, especially in the same location as your broker's.
Does it require high technical skills to operate?
No, you need not be an expert to operate Forex VPS. You need to know the computing basics and the working process of the trading platform. We provide the login credentials for your VPS and offer support for all technical issues.
Is it possible to upgrade/downgrade the current VPS plan as per requirement?
Yes, our VPS hosting service offers you the flexibility to upgrade or downgrade your current plan as and when you need. As a trader, your business requirements may change with time. You can modify your plan as per changes, anytime.
How long does it take to setup a VPS?
It does not take too long for the setup of your VPS. Your order reaches our setup queue as soon as your payment is approved. It takes 6-8 hours for your VPS to be fully configured and ready for use.
Do you provide immediate technical support? What is your response time?
Yes, we provide immediate technical support for all kinds of technical issues you might have with the VPS. No matter which channel you use to communicate your concerns to us, we respond immediately. However, issue resolution may take varying times.