All Supported Raid Cards in Stock
Ready for All Dell Gen11 servers
PN: PR174, 341-5899
Various Form Factors Available
Advanced Data Protection with Mirroring Technology
Supports All Compatible Raid Levels
Excellent Security and Performance
Free Pre-Sales Guidance
Best Offer in Market
Industry Standard Warranty
Anywhere Delivery in India
Exclusive of Taxes
Shipping Charges Depend on Location

Buy Dell RAID Cards For Dell Rack Servers Like Dell R510, R610, R710, R810, R910 Server from Server Basket. Get Dell RAID Card for All Dell PowerEdge 10 Series, Avail 1 Year Warranty, Free Tech Support, Fast Shipping Across India: Delhi, Mumbai, Noida, Agra, Ahmedabad, Bhopal, Hyderabad, Bangalore
Buy Raid Cards for All Dell Servers in India: Dell 10,20,30,40 Series Servers
Looking for the best RAID cards, that can help achieve maximum performance from your high-end applications? Are you looking for rack, tower or Blade RAID controllers? Get a range of best RAID cards compatible with your servers under one roof. The Dell PowerEdge RAID controllers (PERC) we sell are best-in-market and designed for increased reliability, enhanced performance, simplified management and fault tolerance. The RAID cards for Dell servers outperform on safety and compete on speed when compared to other RAID controllers.
Server Basket is the online retailer from where you can buy refurbished or new RAID cards depending on your budget. Our RAID card prices are the lowest in the market and deliver top-notch performance. With the best deal and lowest price, you also receive the best technical support services from us.
Raid Cards for All Dell Servers
Are you looking for suitable RAID cards that are ideal for your Rack, Tower or Blade server? Then you are in the right website. Get a wide range of RAID cards depending on your server type, business needs and budget be it Dell R830, R930, R730, R740, R840, R640 or T640, T630, T430, T440 server. Check out our list of RAID cards. We provide RAID controllers for Dell 10, 20, 30, 40 series servers. No matter if your data center is built with entry, mid, or enterprise-level servers, we can offer you a wide range of Dell PowerEdge RAID controllers at a very competitive price. Server Basket is the one-stop solution for fulfilling all your Dell server RAID requirements.
Enterprise-Class RAID Controllers
The RAID cards we offer come in different RAID levels, i.e. 0, 1, 5, 6, 10, 50, 60 RAIDS. You can choose from flash backed cache or no-cache. You get the flexibility to choose the maximum drive support from 16 to 256, as per your business demands. The RAID controllers are enterprise-class including PERC H830, H730P, H710, HBA 330, H310 and many more. Our raid controllers are guaranteed to deliver heavy performance.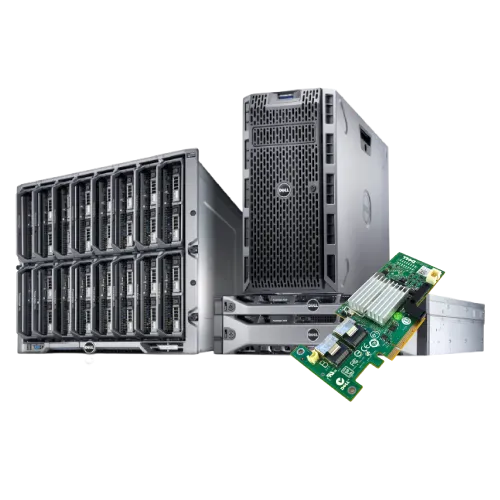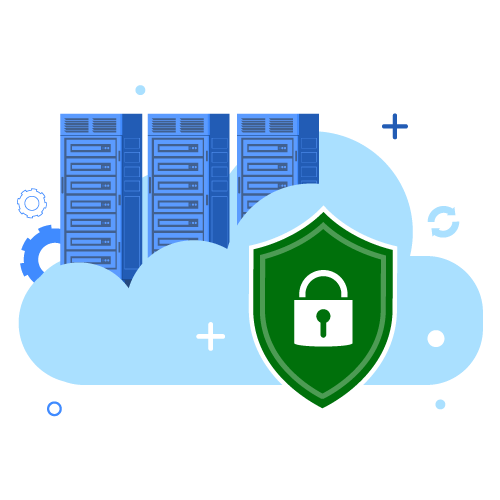 Choose from Multiple Form Factors
We have all the form factors available at our warehouse. You can choose from Adapter (low profile and full height), Mini blade, slim, Mini monolithic and many more form factors. The PERC form factors support all generation Dell servers.
High-Level Data Protection
Keep your data safe with the Dell RAID cards, even if any part of your system fails. For complete data redundancy, the RAID controllers split data into different enclosures. The RAID cards also come embedded with advanced technology that protects data in the event of a system crash.
Create Large Virtual Drive
Virtualize your multiple independent hardware like HDDs, SSDs and others with the Best Dell PowerEdge RAID cards. The PERC enables you to virtualize multiple drives into one or more arrays. This helps to improve capacity, performance and reliability.
Powerful & Easy to Manage
Whether refurbished or new, the RAID cards are highly powerful. It can quickly access multiple copies of data from multiple drives. The low-cost RAID cards don't have any complicated operation and can be easily managed by any of your employees.
Support for Raid Recovery
Product documentation would be provided to you for a deeper understanding of the RAID data recovery. But still, if you are unable to understand, then you can talk to our technical support team. Our team comprised of best and experienced technical support engineers who would solve your RAID recovery issues instantly.
Quick Delivery Anywhere in India
With us, you will get to enjoy our best services, and one of them is instant shipping and quick delivery. As soon as your order for Dell PowerEdge Raid Controller comes in our executives would pack and dispatch the RAID cards within a few hours. Our logistics partners ensure that the product is delivered at your doorstep within 2-3 business days, no matter in which corner of India you are located.
Best Warranty
Get repair and replacement coverage from 90 days to 1 year. The refurbished RAID cards come with a complete 90 days warranty, while the new Dell PowerEdge RAID controllers come with a standard 1-year warranty period. Any issue arising between the warranty period makes you eligible to claim for either repair or replacement.