HP 1.2 TB 10k SAS 2.5″ HDD For All HP Servers
₹ 13,200.00 (-9%)
HP 1.2TB 10k SAS 2.5″ HDD
Form Factor:2.5 SFF HDD Drive
Hard Drive Interface: SAS 12Gbps
High Data Transfer Rate
Spindle Speed: 10K RPM
7 Days Return Back Policy
Buy Back Guarantee
Free Installation Help
1 Year Warranty
Exclusive of Taxes
Shipping Charges Apply based on Location
Order HP 1.2TB 10k SAS 2.5″(SFF) HDD,increase Storage Capacity in the HP Server Online with 1.2 TB, Suitable HP Servers: HP BL460c Gen8/Gen9, HP DL360p Gen8 Server, HP DL360 Gen9, HP DL380p Gen8, HP DL580 Gen8, HP ML150 Gen9, Etc.
Description
Buy Grade 'A' Quality HP 1.2TB 10k SAS 2.5″ HDD at Lowest Price in India with 1 Year Warranty
Working on complex business applications? Need superior yet low-cost storage solution? Then look no further than HP 1.2TB 10K SAS 2.5" HDD server hard disk drive. This HP server HDD is of the SAS interface that contributes to providing faster throughput. The HDD comes with a storage capacity of 1.2TB and a 10K data transfer rate. With so much in store, this HP SAS HDD is worth the buy at such a lower price. Power up your data center, transfer data instantly, and store more with the highly efficient HP 1.2TB 10k SAS HDD. It has zero latency issues. Buy the grade 'A' quality HP 1.2TB 10K SAS HDD from Server Basket at a very competitive price. Trust us, ours is the lowest price in the market. With the lowest HDD price, you also receive other perks such as easy 7-day return options, instant delivery, and free remote installation services, 1 year warranty.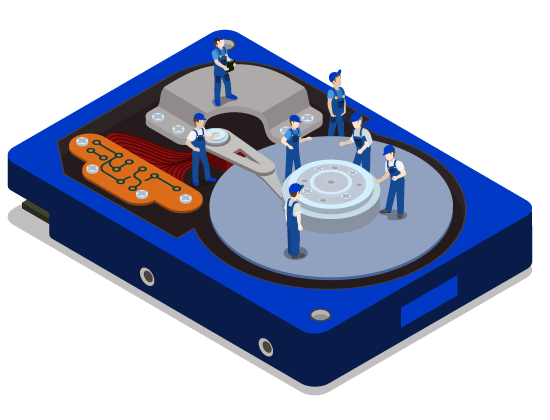 Upgrade any HP Server Storage
Whether you have a rack, tower or Blade server, the Grade 'A' quality HP 1.2TB 10k SAS HDD is compatible with all types of servers. With a storage space of 1.2TB, you get more room to store and process your heavy applications with ease. The 2.5" form factor hard disk drive is highly compatible and fits all HP servers, including HP BL460c Gen8/Gen9, HP DL360p Gen8 Server, HP DL360 Gen9, HP DL380p Gen8, HP DL580 Gen8, HP ML150 Gen9 and many more.
Grade 'A' Quality SAS HDD
We help you to create the best IT infrastructure with our ideal and Grade 'A' Quality SAS hard disk drives. The HP 1.2TB 10k SAS HDDs undergo an intense testing process where they are checked under various workloads. Whether you have an older or newer generation server, this certified hard disk drive never fails to offer high performance, reliability, availability, and amazing data transfer speed.
High Speed Data Transfer Rate
The HP 1.2TB 10K SAS HDD is specifically designed for businesses requiring higher input/output, availability, and low latency rate. With 10K RPM spindle speed, the SAS 1.2TB Hard disk drives can read, write and process data in a fraction of second when compared to the SATA interface.
Better Data Encryption
The low-cost highly efficient HP 1.2TB 10k SAS HDD is embedded with encryption features that protects the data of your server from unwanted threats. This enhances server performance. With the latest technology in this 2.5" SAS HDD, the encryption takes only a few seconds and doesn't occupy much of the processor computing capacity.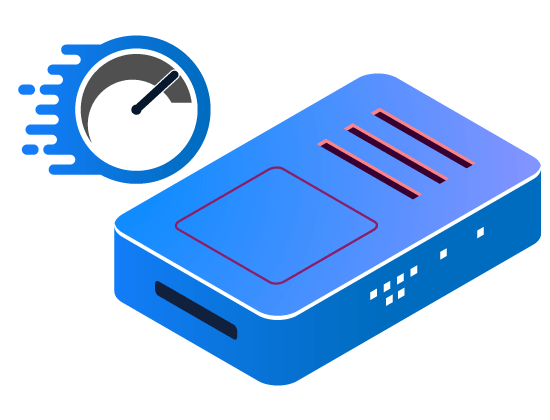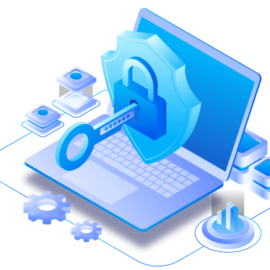 Assured Buyback Guarantee
We understand the changing business scenarios and the need for upgraded storage drives. Server Basket promises that it will buy your Old SAS HDD, which you purchased from us at a pre-fixed amount. With us, you get the option to switch to an upgraded HDD and that too at a good exchange value.
High Performance HDD with Robust Security
Do you have an enterprise grade servers and need a powerful hard drive that offers outstanding level of performance of your mission critical and data intensive applications? With high reliability and advanced security features, HP 1.2TB 10k HDD offers great performance and is ideal for any workloads. The HPE Digitally Signed Firmware keeps your data secure and protects it from malicious attacks.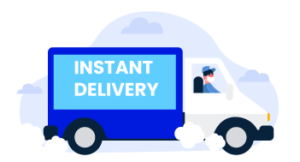 Instant All India Delivery
We understand your business urgency of getting the hard drives delivered at the earliest. We have partnered with the best logistics partners all over India, who allow us to deliver the HP 1.2TB SAS HDD safely and securely at your doorstep within 2-3 business days. We deliver hard drives to each and every location in India, be it Hyderabad, Mumbai, Bangalore, Chennai, Delhi, Pune, Kolkata, Coimbatore, Ahmedabad or any other location.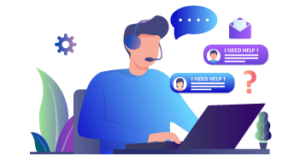 Free Remote Installation Assistance
To receive the higher performance, you need to properly install the hard disk drive as per the manufacturer guidelines. That is the reason, we want you to contact us as soon as you receive the HP 1.2TB 10k SAS HDD. Our remote installation services are for free, and one of our hardware engineers would guide you throughout the process and even perform the necessary testing.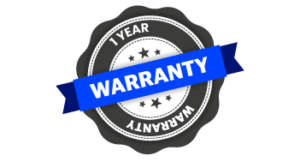 1 Year Warranty
At Server Basket, we only sell Certified HP 1.2TB 10k SAS HDDs that are backed by a 1 year warranty where you can claim a replacement of your hard drive if fails to work during at any point of time during the warranty period. This 1 year warranty starts from the date of purchase.
Specification
Additional information
| | |
| --- | --- |
| Brand | Dell |
| Form Factor | 2.5 SFF HDD Drive |
| Storage | 1.2 TB |
| Data Transfer Rate | 12Gbps |
| Spindle Speed | 10K RPM |
| Connectivity | SAS HDD |
| Warranty | 1-Year |