HP ProLiant DL160 G6 Server
₹ 44,536.00 (-5%)
Customize HP ProLiant DL160 G6 Server
Processor: Intel Xeon 5600 and 5500 series
Memory: 288GB RAM
Storage: 8TB Max Storage Space
Processor Sockets: up to 2 CPUs
DIMM slots: 18 DIMMs
1 Year Warranty
24/7 Live Support
Exclusive of Taxes
Shipping Charges depend on Location
Description
SERVER TYPE
SPECIFICATIONS
PRICE
BUY NOW
HP DL160 G6 Server
(Basic)


Refurbish HP ProLiant DL160 G6 Basic Rack Server with 12 Core CPU( 2 x Intel® Xeon®Processor X5650 /2.66 GHz/6-cores/12MB/95w) /32GB (4X8GB) PC3 DDR3 ECC Registered Server Memory /2 LFF/ 2 x 600GB 2.5-inch 10K RPM, 6Gbps SAS Hot Plug Enterprise Hard Drive / HPE Smart Array P410 Raid Controller (Raid 0,1) Support /1 PCIe 3.0 Slots/ 2X1Gb Gigabit Network Lan Ports /Hot Plug| Hot Swap Single HP 460W Power supply/ universal rail kits/30 Days Warranty.



Rs. 44,536/-


Rs. 42,310/-





Buy Now

HP DL160 G6 Server
(Standard)

Refurbish HP ProLiant DL160 G6 Standard Rack Server with 12 Core CPU( 2 x Intel® Xeon®Processor X5650 /2.66 GHz/6-cores/12MB/95w)/64GB (8X8GB) PC3 DDR3 ECC Registered Server Memory /2 LFF/ 2 x 600GB 2.5-inch 10K RPM, 6Gbps SAS Hot Plug Enterprise Hard Drive / HPE Smart Array P410 Raid Controller (Raid 0,1) Support /1 PCIe 3.0 Slots/ 2X1Gb Gigabit Network Lan Ports /Hot Plug| Hot Swap Single HP 460W Power supply/ universal rail kits /30 Days Warranty.



Rs. 55,843/-


Rs. 53,050/-





Buy Now

HP DL160 G6 Server
(Reliable)

Refurbish HP ProLiant DL160 G6 Reliable Rack Server with 12 Core CPU( 2 x Intel® Xeon®Processor X5680 (3.33 GHz/6-cores/12MB/130w)/128GB (8X16GB) PC3 DDR3 ECC Registered Server Memory /2 LFF/ 2 x 600GB 2.5-inch 10K RPM, 6Gbps SAS Hot Plug Enterprise Hard Drive / HPE Smart Array P410 Raid Controller (Raid 0,1) Support /1 PCIe 3.0 Slots/ 2X1Gb Gigabit Network Lan Ports /Hot Plug| Hot Swap Single HP 460W Power supply/ universal rail kits /30 Days Warranty.



Buy Now

HP DL160 G6 Server
(Powerful)

Refurbish HP ProLiant DL160 G6 Powerful Rack Server with 12 Core CPU( 2 x Intel® Xeon®Processor X5680 (3.33 GHz/6-cores/12MB/130w)/192GB(12X16GB) PC3 DDR3 ECC Registered Server Memory /2 LFF/ 2 x 600GB 2.5-inch 10K RPM, 6Gbps SAS Hot Plug Enterprise Hard Drive / HPE Smart Array P410 Raid Controller (Raid 0,1) Support /1 PCIe 3.0 Slots/ 2X1Gb Gigabit Network Lan Ports /Hot Plug| Hot Swap Single HP 460W Power supply/ Universal Rail Kits /30 Days Warranty.



Buy Now

Buy High-End HP ProLiant DL160 G6 Server at Best Price in India with 1 Year Warranty
Does your business demand a high-performance computing environment? Are you looking for a server that can offer optimum performance within a tight budget? HP ProLiant DL160 G6 server is the ideal platform that fits the bill. It is a dual-processor system that delivers higher performance. This affordable system is an ultra-dense rack server node that is ideal for memory-intensive HPC environments and web 2.0 applications. Being a used server, HP ProLiant DL160 G6 server comes at a fraction of the price of a new server. Ideal for small and medium businesses this highly-efficient technology loaded server is worth the buy at a lower price. Grab the opportunity today, by buying the HP DL160 G6 from Server Basket as we are offering additional discounts. Get discounts like nowhere else and also get installation support, 1-year warranty and quick delivery all over India.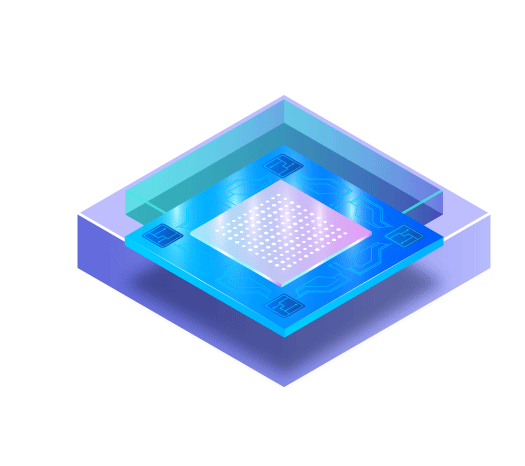 Ideal for High-Performance Computing
Looking for a server that has the ability to process data at faster speeds? HP ProLiant DL160 G6 is the highly reliable server that can store, process and analyze a large amount of data. The two processors onboard feature a substantial memory footprint, which makes HP DL160 ideal for High-performance computing environment. The low-cost server is designed for performance, quality and flexible deployments to meet the needs of corporate scale-out, HPC and small to medium-sized businesses.
Powered by Intel's 5520 chipset
Built on Intel 5520 chipset, the server supports Intel Xeon 5600 and 5500 series processors. These processors either come with dual-core, Quad-core or six cores. The server supports up to 12MB L3 Cache and DDR3 memory. The low-cost server is engineered with the latest technologies such as turbo boost and Hyper-threading technology. The processor supports QuickPath Interconnect (QPI) architecture. 
Top Class Memory
 The highly efficient, HP ProLiant DL160 G6 server supports up to 18 DDR3 DIMM slots. With all 18 DIMM slots used, you get a memory capacity of 288GB. This enables us to run high-end applications without any lags. The server offers increased bandwidth, higher uptime and memory-intensive performance.
Flexible Storage Options
If you are in need of a server with multiple storage options, The HP ProLiant DL160 G6 server is the ideal choice. The server is engineered with scalable internal bays to meet your heavy storage needs. With HP ProLiant DL160 G6, you get an amazing storage capacity of up to 8TB. The server supports both hot plug and Non-Hot Plug drives. With eight 2.5" SATA/SAS drive, you can store up to 4TB data. While with four 3.5" SATA/SAS drive, you get a storage capacity of up to 8TB.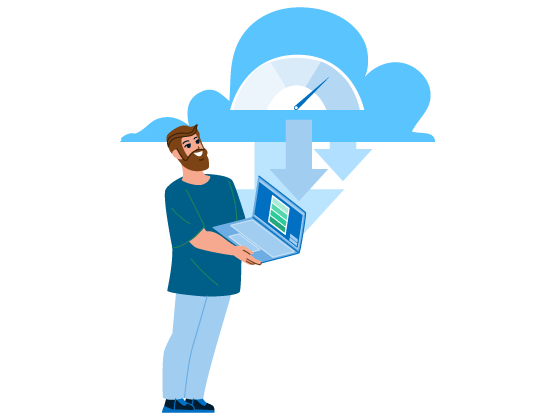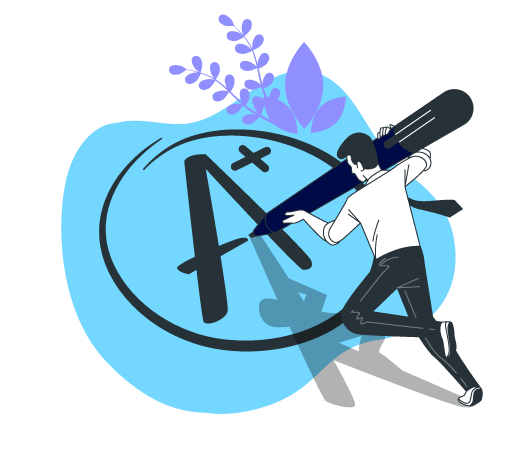 Genuine Quality Certified Server
Being a used server, The HP ProLiant DL160 G6 server undergoes stringent testing and rectification processes. First, it is wiped clean i.e. rebooted with software. Then the server is checked for any inefficiencies in OS, internal components and complete hardware. After testing and thorough rectification, this server goes for quality checks and is then certified. HP DL160 G6 is a genuine quality server that provides guaranteed higher performance. 
Easy Management with HPE's LO100
Now make the server remote management easier with HPE's LO100. It can be easily accessed through a dedicated Ethernet port or server serial port. LO100 allows easy access to the system's management without the need for the operating system. Most of the server features that include server reboots, system's power, and fan speed can be easily controlled with HPE's LO100.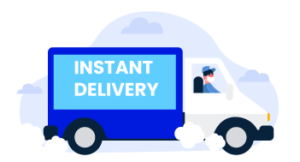 Quick Delivery All Over India
We provide our clients with ultimate business solutions, and one of them is quick server delivery. Even if your data center is located in Delhi, Mumbai, Bangalore, Hyderabad, Chennai, Nagpur, Pune, Coimbatore, Ahmedabad, Noida, Gurgaon or some remote place, we provide deliver your HP ProLiant DL160 G6 server within 2-3 business days.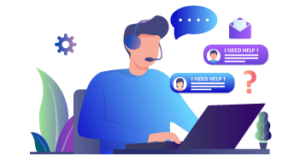 Free Installation Support
Streamline your IT system with our free server installation support. Our installation service is focused on keeping your business running always. Our team would provide free support for server installation and would even test the server right after the installation to check the performance capability.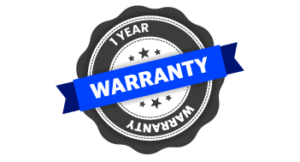 Assured 1 Year Warranty
 With us, you enjoy 100% server uptime. To assure you of the server quality and reliability, we provide a comprehensive 1-year warranty period. This means, within the 1-year warranty period if you face any issue with the HP ProLiant DL160 G6 server, then we instantly provide you with free repairs or replacement.
Specification
Additional information
| | |
| --- | --- |
| Brand | HP |
| Price | 39000 |
| Form Factor | 1U Rack |
| Processor | Intel Xeon 5600 and 5500 series |
| No of Processors | 2 |
| Max RAM | 288GB |
| Memory Slots | 18 |
| Max Storage | 8TB |
| Hard Drive Bays | 8 SFF |
| Storage Controller | HP Smart Array B110i SATA RAID Controller (standard) and Smart Array Controller (optional) |
| Power Supply | Single |
| Warranty | 1-Year |