Description
100% Secure & Risk-Free Reseller Hosting in India
Want to start a hosting business or make more income by becoming a reseller? Earn more with our customizable reseller hosting plans that include robust features that include SSL, Cpanel, IPS, WAF enabled security, Tier 4 Data center Infrastructure, 100% uptime, unlimited bandwidth. Our reseller hosting plans are perfect for web designers, development agencies, & IT companies. Whether you are planning to start an own web hosting company or you are just looking for reliable virtual private servers for your large website or application, our reseller hosting is the ideal choice. Why wait? Choose our low priced Reseller packages that give you the security, power, and control you need to push your business to the next level and increase your profits. Call us if you need support regarding reseller hosting, we are available 24/7.
Risk Free Reseller Web Hosting Plans in India
| Plan Name | Cpanel Accounts | Storage | Bandwidth | Price Yearly | Buy Now |
| --- | --- | --- | --- | --- | --- |
| Personal | 10 | 100 GB | Unlimited | Rs. 14,999/- | Buy Now |
| Professional | 15 | 150 GB | Unlimited | Rs. 19,999/- | Buy Now |
| Business | 20 | 200 GB | Unlimited | Rs. 24,999/- | Buy Now |
| Business Plus | 20 | 250 GB | Unlimited | Rs. 29,999/- | Buy Now |
| Corporate | 25 | 500 GB | Unlimited | Rs. 39,999/- | Buy Now |
Test our reseller hosting service at your leisure with a 90-day free trial option. The free trial period allows you to explore our web hosting platform absolutely risk-free. During this trial period, you can have an eye on the quality of the web hosting servers that we provide, including speed, reliability, performance, uptime, etc. Please contact us now if you have any questions about our free trial.
Our budget-friendly Reseller hosting offers you the opportunity to start your own web hosting business under your own brand name. If you are a web developer or have a web development agency, you can use a reseller account to host all of your own websites. You can split the bandwidth along with the drive space that is allotted to you for selling the hosting services to other people.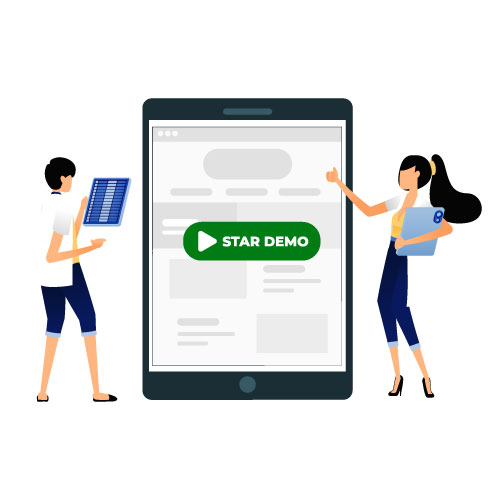 All our mission critical reseller servers are hosted on Tier 4 Data centers in India that ensure the high security of your website. Tier 4 DCs do have backup systems for network links, power, cooling, and data storage, so there will be no scope for server downtime. These data centers have high security and has biometric access controls, so your server will be always safe. With complete fault tolerance, your website will never face any issues.
You don't have to worry about security threats, malware, and viruses as our servers have high levels of security. Intrusion prevention systems and Intrusion detection systems strengthen the security of our server. In addition to these two advanced security systems, we also used Web application firewall (WAF) to add more protection to the servers, so your website will always be free from security issues.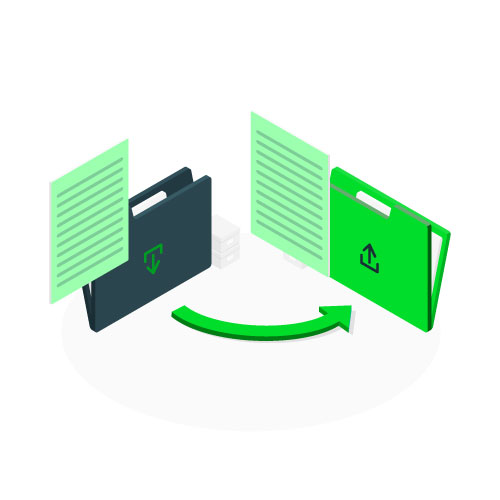 Are you receiving poor support from your current hosting service provider? Are you facing any downtime-related issues? If you are paying more for low-level hosting service, then migrate your servers to Server Basket. You don't need to pay anything extra for migration. With no downtime issues, our experts can migrate your website smoothly and ensure that it works normally on a new server.
Our risk free reseller hosting servers provide 100% uptime that means your website will be online round the cloud and loads very quickly. Our servers are located in Tier 4 data centers of India that provide the highest guaranteed uptime. So why wait longer? Migrate your website now and get rid of downtime issues with your existing host.
Order customized reseller hosting servers to match your business requirements. Server Basket is providing you the facility to customize the server as per your needs with your choice of hard drives, RAM, and processor. These servers can handle any workload right from high-traffic websites to mission critical applications. We never compromise when it comes to the server hardware, we use only genuine and certified servers with authorized hardware parts.
If you need technical assistance regarding any issue, be it related to the server security, plugins, updates, or any other issues, our engineers will be available 24/7 on live chat, phone, and email to resolve your issues immediately. No matter how big the issue is, our certified engineers can eliminate the issues in a very short period of time.
Specification
Additional information
| | |
| --- | --- |
| Price | 289 |
| Type of OS | Windows, Linux |
| Max RAM | 128 GB, 16GB, 256 GB, 32 GB, 4GB, 64 GB, 8 GB |
| Max Storage | 1 TB, 2 TB, 4 TB, 8 TB, 50GB, 100GB, 200GB, 500GB |
| Type of Storage | SAS, SATA, SSD |
| Data Center Location | INDIA |