Used Dell Precision T7910 Workstation
Rated 5.00 out of 5 based on

1

customer rating

01

(

1

Review

)
₹ 198,411.00 (-5%)
Form Factor: Workstation
Dual Processors
Intel Xeon E5-2600 v4/v3 CPU Family
Expandable Memory
1TB DDR4
Storage: 16TB SATA HDD or 8TB SATA SSD
ISV Certified
24/7 Tech Support
1 Year Warranty
Low Price Guarantee
Shipping Done With Multi-Layered Packaging
Description
Dell Precision T7910 Workstation Pricing List:
Server Type
Specifications
Price
Buy Now
Dell T7910 Workstation
(Standard)


Refurbish Dell Precision T7910 Standard Workstation with 24 Core CPU( 2 X Dual Intel® Xeon Processor E5-2678 v3 /2.50 GHz/12-core/30MB/120W)/ 64GB PC4 DDR4 ECC Registered Server Memory / Brand New 1 x 512GB AGI Intel TLC NAND Flash Enterprise SSD with 1 yr warranty and 2TB 3.5 inch 7.2K RPM, 6Gbps SATA Enterprise Hard Drive / 6 PCIe Slots/ 1X1Gb Gigabit Network Lan Ports /80 Plus® Gold Certified, 90% efficient 1300W Power Supply



Buy Now

Dell T7910 Workstation
(Powerful)


Refurbish Dell Precision T7910 Powerful Workstation with 40 Core CPU( 2 X Intel® Xeon Processor E5-2673v4 /2.30 GHz/20-core/50 MB /135 W) /128GB PC4 DDR4 ECC Registered Server Memory / Brand New 1 x 512GB AGI Intel TLC NAND Flash Enterprise SSD with 1 yr warranty and 2TB 3.5 inch 7.2K RPM, 6Gbps SAS Enterprise Hard Drive / Dell PERC H730 RAID Controller (Raid 0,1,5) Support /6 PCIe Slots / 1X1Gb Gigabit Network Lan Ports /80 Plus® Gold Certified, 90% efficient 1300W Power Supply



Buy Now

Used Dell Precision T7910 Workstation Designed for High-Demand Graphical Applications Including AutoCad, Barco, SolidWorks, CATIA, & 3D Card Etc.
Are you a video or graphic designer looking for a high end ISV certified workstation for your projects? Designed to fulfill the needs of professionals working in entertainment, life sciences, media, manufacturing, engineering, financial industry, and automobile industry, the Dell Precision T7910 workstation offers high performance for professionals working in these fields and also helps to multitask efficiently. Dell Precision optimizer improves the workstation's productivity. One of the best advantages of purchasing this VR ready used Dell T7910 workstation is that it is available for you at a less price than a brand new workstation. If you are looking to buy Dell T7910 workstations in bulk, then Server Basket is the best place to make your purchase are we are providing excellent discounts on bulk orders. We are selling Grade "A" quality used T7910 workstations with 1-year warranty coverage, and we ship the workstation to any location in India.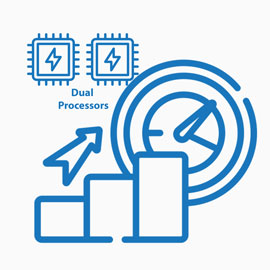 Peak Performance with Dual Processors:
With incredible specifications and powerful processors, the Dell T7910 workstation is the ultimate choice for rendering workloads. This best in class workstation is equipped with the Intel C612 chipset that supports up to Xeon E5-2600 v4 and Intel Xeon E5-2600 v3 processors. For basis workloads, you can just use a single processor. If the workload increases in the future, then you can add one more processor.
Expandable Memory Of Dell T7910:
Looking for the best workstation that offers the best graphics memory for running more demanding applications, financial analysis, and rendering workloads? The Dell Precision T7910 workstation supports up to 1TB of memory with two CPUs, so it can almost handle any application with ease. You get a maximum of 16 memory slots when two processors are installed, it supports both load reduced DIMM and registered DIMMs, buy these both cannot be mixed.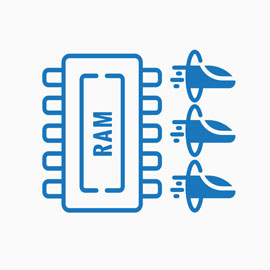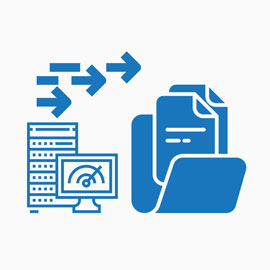 Ultra-Fast Storage:
With powerful memory and high-performance storage, the Dell Precision T7910 workstation won't take much time to render and store high-end videos. This VR Ready workstation supports up to eight SFF SAS OR SATA, you get massive storage space as you can also use 3.5" SATA drives. Quad PCIe NVMe Solid-state drive storage solutions and Ultra-Speed Drive Duo helps you store content/files at 4 times faster speed than the conventional SATA SSD storage.
ISV Certified Workstation:
The used Dell Precision T7910 workstations are ISV certified, which means this workstation is thoroughly tested to ensure high performance for a wide range of applications of manufacturing, media, engineering, entertainment, financial analysis, economics, healthcare, oil, and gas, etc. With this powerful ISV certified workstation, you can run software applications such as Solid Works, CATIA, AutoCAD, Revit, 3D CAD, After effects, PTC, Creo, Barco, etc.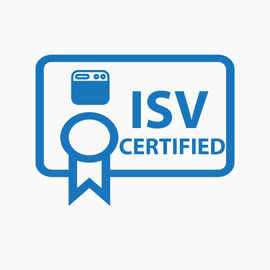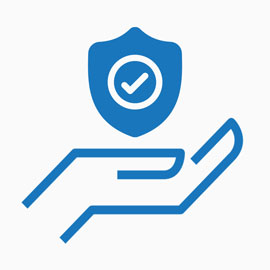 Best in Class Security Features:
Do you need more secure workstation with best in class security features? The Dell Precision T7910 Workstation supports various security features, including advanced authentication, single-source malware protection, comprehensive encryption, lockable power supply, lockable hard drives, and many more. DDP Encryption protects your crucial data in external media, in public storage, SEDs (self-encrypting drives. DDP | ST is one of the security features that keep your workstation and its data away from unauthorized users. Protected Workspace keeps your data users and data safe from threats.
Excellent Remote Management Features:
No matter where ever you are located, you can access the Dell Precision T7910 workstation from any remote place with the Teradici PCoIP Access Software. This software helps you manage your workstation without the need to use any additional hardware.  To remotely access the workstation, professionals can use any device where the Teradici PCoIP is enabled.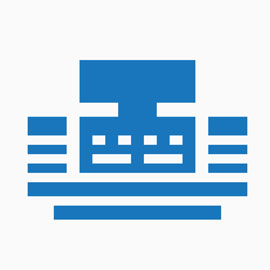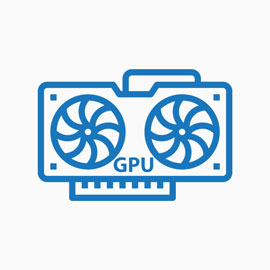 Supports Various Graphic Cards:
Whether you need a workstation for CAD workloads, rendering, 3D MoDelling, or any heavy-duty graphical application, the Dell Precision T7910 workstation supports a wide range of graphic cards that are designed for various graphic-intensive applications. Used T7910 workstation supports up to 2 PCI Express x16 Gen 2 or Gen 3 cards. This certified workstation supports NVIDIA Quadro K5200, NVIDIA Quadro K6000 graphic cards. It also supports a range of 3D cards, including NVIDIA Quadro K4200, NVIDIA Quadro K2200, AMD FirePro W5100. From the Entry-level 3D Graphic cards, it supports NVIDIA Quadro K620. You can even use NVIDIA Quadro NVS 310 from professional 2D cards.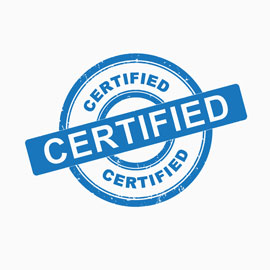 Thoroughly Tested and Certified
Our expert engineers recertify the used Dell Precision T7910 Workstations after performing rigorous quality tests. Each internal component, including the graphic cards, processor, hard drives, memory modules are inspected carefully prior to delivery. All the workstations are tested and certified to work and deliver performance like new.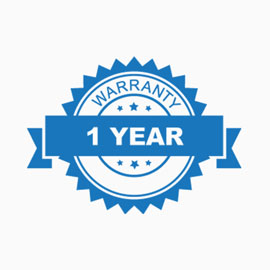 1 Year Warranty
We back the high quality Dell Precision T7910 workstations that we sell by our powerful 1-year warranty. All the spare parts are covered in this warranty. We provide complete support for up to one year from the date of purchase for the hardware parts. We provide remote diagnoses and support in case of any issues. You can also claim replacement if any hardware part of the component gets damaged within this 1 year.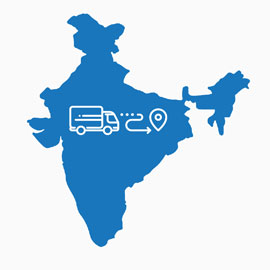 Instant Delivery All Over India
Have your Dell Precision T7910 workstation delivered at your address within short period of time by placing your order before the stock goes out. With a strong network of shipping partners across India, Server Basket can deliver the workstation to all locations across India, be it Hyderabad, Mumbai, Chennai, Kolkata, Pune, Delhi, Coimbatore, Ahmedabad, Jaipur, Chandigarh, Jaipur, Noida or any other location.
Used Dell Precision T7910 Workstation E5-2600 V4 Series CPUs List:
Sr No
Product Description
Compatible Part Number
Buy Now
1
Intel Xeon E5-2603 v4 (6c, 1.7GHz, 15MB, 85W)
CM8066002032805
BX80660E52603V4
2
Intel Xeon E5-2608L v4 (8c, 1.6GHz, 20MB, 50W)
CM8066002045102
3
Intel Xeon E5-2609 v4 (8c, 1.7GHz, 20MB, 85W)
CM8066002032901
BX80660E52609V4
4
Intel Xeon E5-2618L v4 (10c, 2.2GHz, 25MB, 75W)
CM8066002061300
5
Intel Xeon E5-2620 v4 (8c, 2.1GHz, 20MB, 85W)
CM8066002032201
BX80660E52620V4
6
Intel Xeon E5-2623 v4 (4c, 2.6GHz, 10MB, 85W)
CM8066002402400
7
Intel Xeon E5-2628L v4 (12c, 1.9GHz, 30MB, 75W)
CM8066002044903
8
Intel Xeon E5-2630 v4 (10c, 2.2GHz, 25MB, 85W)
CM8066002032301
BX80660E52630V4
9
Intel Xeon E5-2630L v4 (10c,1.8GHz,25MB,55W)
CM8066002033202
10
Intel Xeon E5-2637 v4 (4c,3.5GHz,15MB,135W)
CM8066002041100
11
Intel Xeon E5-2640 v4 (10c,2.4GHz,25MB,90W)
CM8066002032701
BX80660E52640V4
12
Intel Xeon E5-2643 v4 (6c,3.4GHz,20MB,135W)
CM8066002041500
13
Intel Xeon E5-2648L v4 (14c,1.8GHz,35MB,75W)
CM8066002189001
14
Intel Xeon E5-2650 v4 (12c,2.2GHz,30MB,105W)
CM8066002031103
BX80660E52650V4
15
Intel Xeon E5-2650L v4 (14c,1.7GHz,35MB,65W)
CM8066002033006
16
Intel Xeon E5-2658 v4 (14c,2.3GHz,35MB,105W)
CM8066002044801
17
Intel Xeon E5-2660 v4 (14c,2GHz,35MB,105W)
CM8066002031201
BX80660E52660V4
18
Intel Xeon E5-2667 v4 (8c,3.2GHz,25MB,135W)
CM8066002041900
19
Intel Xeon E5-2673 v4 (20c,2.3GHz,50MB,135W)
CM8066002733700
20
Intel Xeon E5-2679 v4 (20c,2.5GHz,50MB,200W)
CM8066002647800
21
Intel Xeon E5-2680 v4 (14c,2.4GHz,35MB,120W)
CM8066002031501
BX80660E52680V4
22
Intel Xeon E5-2683 v4 (16c,2.1GHz,40MB,120W)
CM8066002023604
BX80660E52683V4
23
Intel Xeon E5-2686 v4 (18c,2.3GHz,45MB,145W)
CM8066002685800
24
Intel Xeon E5-2687W v4 (12c,3GHz,30MB,160W)
CM8066002042802
BX80660E52687V4
25
Intel Xeon E5-2689 v4 (10c,3.1GHz,25MB,165W)
CM8066002648200
26
Intel Xeon E5-2690 v4 (14c,2.6GHz,35MB,135W)
CM8066002030908
BX80660E52690V4
27
Intel Xeon E5-2695 v4 (18c,2.1GHz,45MB,120W)
CM8066002023801
BX80660E52695V4
28
Intel Xeon E5-2697 v4 (18c,2.3GHz,45MB,145W)
CM8066002023907
BX80660E52697V4
29
Intel Xeon E5-2697A v4 (16c,2.6GHz,40MB,145W)
CM8066002645900
30
Intel Xeon E5-2698 v4 (20c,2.2GHz,50MB,135W)
CM8066002024000
31
Intel Xeon E5-2699 v4 (22c,2.2GHz,55MB,145W)
CM8066002022506
32
Intel Xeon E5-2699A v4 (22c,2.4GHz,55MB,145W)
CM8066003197800
33
Intel Xeon E5-2699R v4 (22c,2.2GHz,55MB,145W)
CM8066003216500
Reviews (1)
Average Rating
5.00
Rated 5.00 out of 5 based on

1

customer rating
01
(

1

Review

)