₹ 136,531.00 (-7%)
Refurbished HP Z820 Workstaion
Rackable Minitower
Processor: Intel Xeon Processor E5-2600, E5-2600 v2 family
Max 512 GB Memory
Max 15TB Storage
Dual Power Supply
Power Supply: 850W or 1125W
Best Choice for Graphic Workload
1 Year Seller Warranty
24×7 Live Tech Support
Instant Shipping All Over India
Description
Refurbished HP Z820 Workstation Price List:
Workstation
Specification
Price
Buy Now
HP Z820 Workstation
(Reliable)


Refurbish HP Z820 Reliable Workstation with 16 Core CPU(Dual Intel® Xeon®Processor E5-4640 (2.40GHz/8-Core/20M/95W) / 32GB PC3 DDR3 ECC Registered Server Memory / Brand New 1 x 512GB AGI Intel TLC NAND Flash Enterprise SSD with 1 yr warranty and 500GB 3.5 inch 7.2K RPM, 6Gbps SATA Enterprise Hard Drive / 6 PCIe Slots / 2X1Gb Gigabit Network Lan Ports /80 Plus® Gold Certified, 90% efficient 1125W Power Supply / 90 Days Warranty.



Buy Now

HP Z820 Workstation
(Powerful)


Refurbish HP Z820 Powerful Workstation with 24 Core CPU(Intel® Xeon®Processor E5-2696v2 (2.50 GHz/12-core/30MB/115W) / 64GB PC3 DDR3 ECC Registered Server Memory / Brand New 1 x 512GB AGI Intel TLC NAND Flash Enterprise SSD with 1 yr warranty and 2TB 3.5 inch 7.2K RPM, 6Gbps SATA Enterprise Hard Drive / 6 PCIe Slots / 1X1Gb Gigabit Network Lan Ports /80 Plus® Gold Certified, 90% efficient 1125W Power Supply / 90 Days Warranty.



Buy Now

Have you started a graphic designing firm or a marketing agency and looking to equip your office with ultra-high performance workstations? Then the HP Z820 workstation, which has the ability to complex engineering, architectural and 3D models is the right fit for your needs. Accelerate the performance of your creative applications with the used HP Z820 Workstation that is purpose-built for performing visually stunning works. Any video that you create must be rendered to increase its output quality, the HP Z820 Workstation is purpose-built to boost your renderings. This exceptional two-socket workstation offers huge memory & storage and supports the latest Intel Xeon processors and most innovative graphic cards. With us, you get to choose from multiple pre-configured workstations, and the workstation can also be customized to your requirements. If you purchase the used HP Z820 Workstation from Server Basket, you get a 1-year warranty assurance, free installation support and fast delivery across India.
ISV Certified to Run Various Applications:
It is very important for designers to select ISV certified workstations like HP Z820 workstation that ensures smooth running of designing applications like AutoCAD, Solidworks etc. This workstation is certified by ISV only after performing intense testing. The hardware and the software supported by HP Z820 Workstation is tested by ISVs to ensure stable and smooth performance.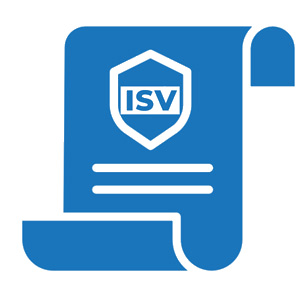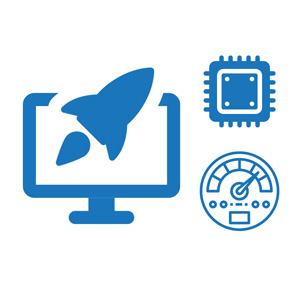 Outstanding Processing Power:
The HP Z820 is the most powerful workstation that offers enough power to handle AI projects and the applications used in the fields such as engineering and architecture. You can install upto two Intel Xeon E5-2600 or E5-2600 v2 CPUs with which you will get much computing power in a single workstation with 24 cores. Boost your creative applications with the used HP Z820 that gives the power required to meet your needs.
Powerful Graphics with Nvidia & AMD:
Are you looking for a workstation with lightning-fast graphic processing capabilities? With the support of next-generation graphic cards from Nvidia and AMD, the used HP Z820 Workstation offers great computing power for graphic-intensive applications. Whether you need to create 3D images, rendering huge videos or create VR content, the HP Z820 workstation fits your needs. This powerful workstation supports NVIDIA Quadro K2000 2GB, NVIDIA Quadro K5000 4GB, AMD FirePro W7000 4GB Graphics cards and many more entry-level to mid-range graphic cards.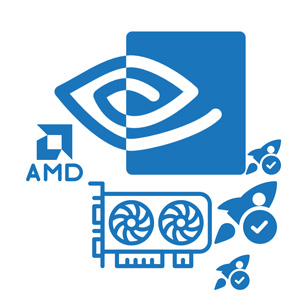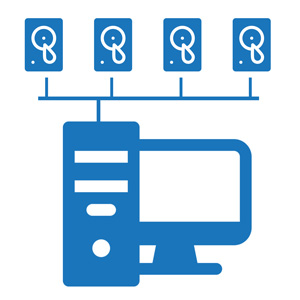 Optimal Storage Space:
You will never run out of space, and no need to worry about system lag as the used HP Z820 workstation provides a large storage capacity of 15TB where you can store a lot of data including images and videos. You can install a maximum of 6 2.5-inch or 5 3.5" SAS or SATA HDDs & SSDs drives. Its storage capacity can be maximized by using upto five 3TB SATA drives.
Excellent Memory Capacity:
Run multiple programs at a faster rate and complete your projects within the deadlines with the used HP Z820 workstation, which offers a maximum memory capacity of 512GB for efficient multitasking. It is designed with 16 DIMM slots that allow you to install upto 32 GB DDR3 memory modules. The maximum supported memory speed is 1600 MT/s.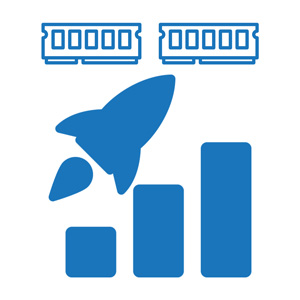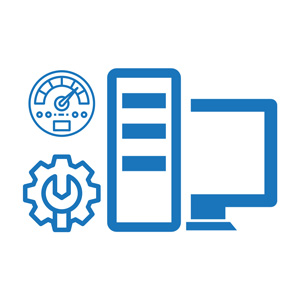 Choose Any Suitable Configuration:
With our vast experience, we have designed a wide multiple pre-configured HP Z820 Workstations that are suitable for multiple purposes. Whether you want a workstation for 3D Modelling, Rendering, medical imaging, scientific research or any other purpose, we are offering budget-friendly pre-configured servers for various applications. If you want to customize the workstation with your choice of hardware, contact our pre-sales team immediately to get a free quote.
SB Assured 1 Year Warranty:
We not only sell thoroughly tested & certified workstation but also offer a 1-year warranty in order to provide an assurance of its quality. If you find any issue with any hardware component of the workstation within one year from the purchased date, we will provide a replacement for the damaged part without asking you to pay any additional amount.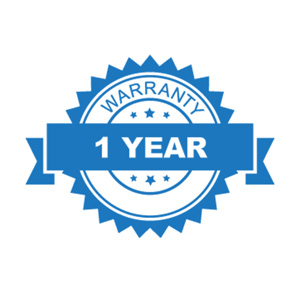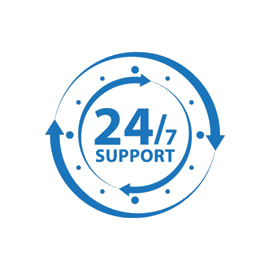 Free Installation Support:
In order to make the installation successfully, the firmware package of the workstation should be updated. Firmware upgrade eliminates compatibility issues with the hardware parts. Once the BIOS update is done, we will perform the installation of hardware components like RAM, hard drives, processors, graphic cards along with the operating system. The installation will be done by us so that you can start using the workstation right from the moment you receive it.
Fast and Safe Delivery Across India:
We do have a wide collection of HP Z820 servers in the stock, so we can quickly fulfill your requirement. As soon as we receive your payment, we configure, test and dispatch the workstation to anywhere across UAE where you want to receive it. In order to ensure protection from vibrations and shock during transportation, we pack the workstation securely by placing it under the foam and cushioning material. Whether you are from Mumbai, Chennai, Hyderabad, Kolkata, Pune, Delhi, Gurgaon, Noida, Ahmedabad, Coimbatore, Jaipur or any other location in India, we take just 1-2 business days to deliver the workstation.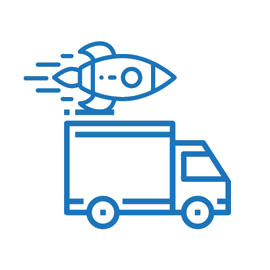 Specification
Additional information
| | |
| --- | --- |
| Brand | HP |
| Price | 107230 |
| Server Model Number | Z820 |
| Form Factor | Rackable Minitower |
| Processor | Intel Xeon Processor E5-2600, E5-2600 v2 family |
| Max RAM | 512GB |
| Memory Slots | 16 DIMMs |
| Max Storage | 15TB |
| Hard Drive Bays | 7 |
| Power Supply | Dual |
| Power Consumption | 850W or 1125W |
| Warranty | 3 Years |