2U Rack Server
Intel® Xeon® E5-2620 Processor
4Gb DDR3 Memory
500 GB SATA HOT Plug
Upgrade Servers Anytime
Rent Servers At Low Cost
Low Price Gaurantee
Instant Shipping
24/7 Service Support

Dell PowerEdge R720 Server On Rental Online In India At Offered Lowest Price With Instant Delivery, 24/7 Service Support

Powerful GPU Servers Rental Price List in India
| Server Model | Processor | RAM | Storage | GPU | Price / Month | Buy Now |
| --- | --- | --- | --- | --- | --- | --- |
| HP ProLiant DL380 Gen9 | 2 x 2680 v3 | 128GB | 2 x 500GB SSD | 8GB (1 x Quadro M4000) | Rs. 12,999/- | Buy Now |
| HP ProLiant DL380 Gen9 | 2 x 2680 v3 | 128GB | 2 x 500GB SSD | 16GB (2 x Quadro M4000) | Rs. 16,599/- | Buy Now |
| HP ProLiant DL380 Gen9 | 2 x 2680 v3 | 128GB | 2 x 500GB SSD | 24GB (RTX 3090) | Rs. 30,699/- | Buy Now |
| HP ProLiant DL380 Gen9 | 2 x 2680 v3 | 128GB | 2 x 500GB SSD | 48GB (2 x RTX 3090) | Rs. 50,799/- | Buy Now |
Dell Servers Rental Price List in India
| Server Model | Processor | RAM | Storage | Price / Month | Buy Now |
| --- | --- | --- | --- | --- | --- |
| Dell PowerEdge R620 | 2 x 2696 v2 | 128GB | 2 x 500GB SSD / 3 x 2TB SSD | Rs. 10,699/- | Buy Now |
| Dell PowerEdge R630 | 2 x 2680 v3 | 256GB | 2 x 500GB SSD / 3 x 2TB SSD | Rs. 17,799/- | Buy Now |
| Dell PowerEdge R630 | 2 x 2696 v3 | 512GB | 2 x 500GB SSD / 3 x 2TB SSD | Rs. 24,199/- | Buy Now |
| HP ProLiant DL560 Gen9 | 4 x 4669 v3 | 1TB | 2 x 500GB SSD / 3 x 2TB SSD | Rs. 42499/- | Buy Now |
High-end CPU Servers Rental Price List in India
| Server Model | Processor | RAM | Storage | Price / Month | Buy Now |
| --- | --- | --- | --- | --- | --- |
| Dell PowerEdge R620 | 2 x 2696 v2 / 24 Cores | 128GB | 2 x 500GB SSD / 3 x 2TB SSD | Rs. 10,699/- | Buy Now |
| Dell PowerEdge R630 | 2 x 2682 v4 / 32 Cores | 256GB | 2 x 500GB SSD / 3 x 2TB SSD | Rs. 17,799/- | Buy Now |
| Dell PowerEdge R630 | 2 x 2696 v3 / 36 Cores | 384GB | 2 x 500GB SSD / 3 x 2TB SSD | Rs. 20,699/- | Buy Now |
| Dell PowerEdge R630 | 2 x 2696 v4 / 44 Cores | 512GB | 2 x 500GB SSD / 3 x 2TB SSD | Rs. 25,399/- | Buy Now |
| HP ProLiant DL560 G9 | 4 x 4669 v3 / 72 Cores | 1TB | 2 x 500GB SSD / 3 x 2TB SSD | Rs. 42,499/- | Buy Now |
| ThinkSystem SR655 | 2 x AMD EPYC 7742 | 1TB | 2 x 500GB SSD / 3 x 2TB SSD | Rs. 96,799/- | Buy Now |
High-end Storage Servers Rental Price List in India
| Server Model | Processor | RAM | Storage | Ethernet | Price / Month | Buy Now |
| --- | --- | --- | --- | --- | --- | --- |
| Huawei RH2288 V3 | 2 x 2680 v3 | 64GB | 2 x 512GB SSD / 10 x 8TB SAS HDD | 2 x 10G SFP | Rs. 20,699/- | Buy Now |
| Huawei RH2288 V3 | 2 x 2680 v3 | 64GB | 2 x 512GB SSD / 8 x 18TB SAS HDD | 2 x 10G SFP | Rs. 35,499/- | Buy Now |
| Huawei RH2288 V3 | 2 x 2680 v3 | 64GB | 2 x 512GB SSD / 10 x 18TB SAS HDD | 2 x 10G SFP | Rs. 44,299/- | Buy Now |
IT Rental India | Lease Servers, Firewall, Networking Switches Online | Get Delivered to Delhi, Mumbai, Bangalore, Mumbai, Pune Etc
Do you want the best IT equipment for your projects but want to avoid making large investments? What can work better than Server Basket's IT rental services for you? IT rental is a cost-effective choice for short-term projects or even if you are designing a new workplace or remodeling an old one. In the age of modern technology, it is essential to use cutting-edge IT hardware supported by competent services to project a professional image to your clientele. We are an expertly run business that offers inexpensive IT rentals in India for a wide range of IT hardware assets, like servers, workstations, firewalls, networking devices, etc. The systems or devices on rent are supported by warranty, dependable backups, and technical assistance, available around the clock. Rent the desired IT equipment to turn your space into a successful workplace with our low-cost rental plans for various durations. Our specialists will help you with customized strategies for specific needs. Request a free trial of the service to help you decide. We pledge to provide you with hassle-free services right at your doorstep.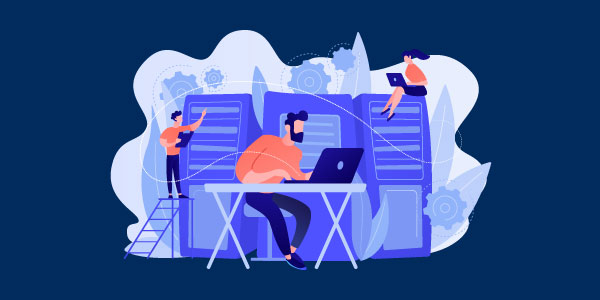 Configured to Your Requirements
We understand the varied needs of every industry and provide you IT rentals as per your preferred specifications. Whether you need a custom-configured server, pre-configured workstation or a brand new firewall? We provide you IT rentals as per your requirements. Get the best quality IT products on rent with advanced configurations that help you complete your projects without any interruptions.
Less Risk of Data Loss
You don't need to worry about your data security when you hire IT products on rent as the equipment would be installed in your work area. You would get complete access to the entire hardware without any external interference. Your data is completely safe and cannot be accessed by any outsider.  Servers, workstations, and firewalls also come with the best security features which help to protect your data from breaching and hacking.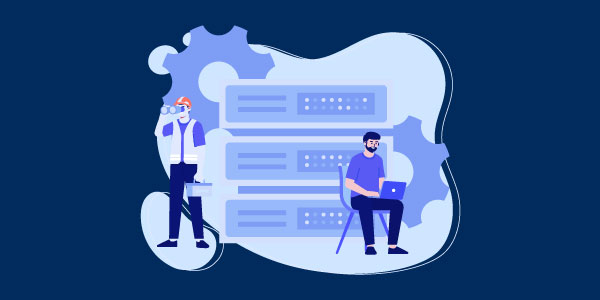 High-Quality Certified Hardware
Every product that we are providing for IT rental goes through extensive testing. Whether it is a server, firewall or a network switch, all the products we provide are built with high quality certified hardware that helps to simplify your workloads and increase your IT performance. Each and every equipment is engineered with the best technology and security features.
Better to Rent than Buy
Are you running tight on your IT budget? Then IT rental is the best option for you. The IT hardware on rent attracts low investment. You are also not required to put money on the maintenance of the products hired on rent. You even get the option of replacing the product with a more upgraded one as your business grows.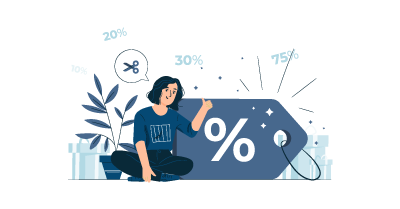 Excellent Discounts on Long Duration
Get Amazing discounts on the IT rentals. Compare our prices with any of the retailers, and you will know we offer the most lower IT rentals. Renting in Bulk drastically reduces your investment cost. Contact us today to know about the amazing IT rental discounts we offer.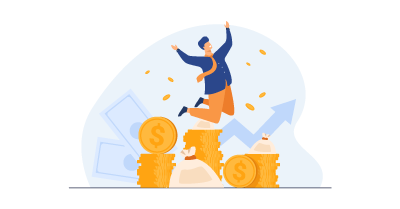 Affordable IT Rental with Easy Upgrades
The IT hardware we offer on rent are of different brands and are highly scalable, they are upgradeable as your business grows. Whether you need more RAM capacity or added storage drives, we help you upgrade your product in the right way and at the right time.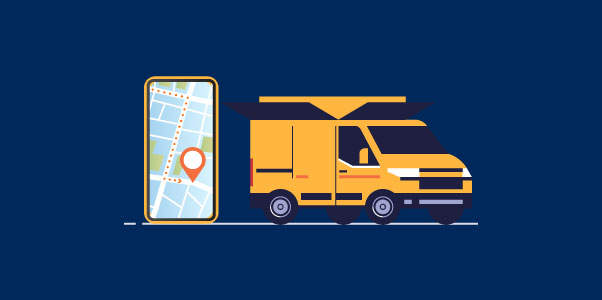 Very Fast Delivery Across India
We know and understand that some of the businesses have an urgent requirement. If you require instant IT rental delivery, then Server Basket is the best and most affordable option.  We are associated with the best courier companies who help us deliver your IT product securely to any location in India including Bangalore, Mumbai, Chennai, Delhi, Kolkata, Chandigarh, Pune, Jaipur, Coimbatore, Ahmedabad, Ranchi, Noida, and Gurgaon and even to remote areas.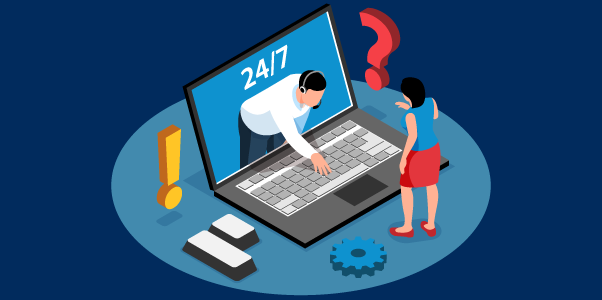 Free Installation Assistance
Although the installation of IT hardware products is very easy, you don't have to worry if you don't know how to install because Server Basket exclusively offers free installation support for customers. You can rely on our experienced support engineers who will install your IT rental perfectly and test the performance of the product to ensure maximum performance.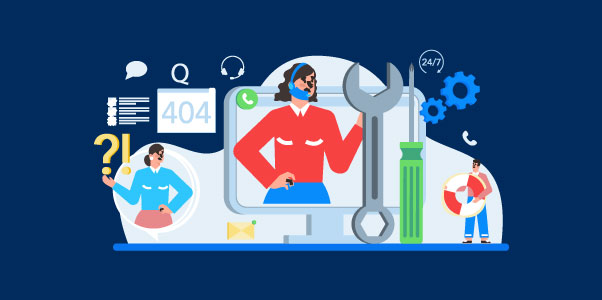 Best Technical Support
Right from technical demo to installation and round the clock support, we offer the best services. We are available 24/7 with the best technical support engineers on board who would help to solve your issues instantly. Our support team will be available on phone call, chatbox, and email.