Dell PowerEdge T30 Mini Tower Server
₹ 50,598.00 (-13%)
Form Factor : Mini-Tower Server
Processor : Intel Xeon E3-1225V5 / Pentium G4400
High Security & Backup Management
Instant Shipping All over India
100% Tested and Verified
Assured Seller Warranty
Lowest Price Guarantee
24×7 Chat Support
Description
Dell PowerEdge T30 Server Specifications Price List
Server
Specifications
Price
Buy Now
Dell PowerEdge T30 Mini Tower Server
(Basic)

Brand New Dell PowerEdge T30 Tower Server With Intel® Xeon Processor E3-1225 v5 (3.30 GHz/4-core/8MB/80W)/Upto 64GB (4DIMMS Slots)/1 x 8GB UDIMM Memory/Upto 4, 3.5" SATA Drives/1 x 1TB 7.2K RPM Entry SATA 3.5" Cabled Hard Drive/Onboard Soft Raid/DVD+/-RW Optical drive/ 290W Single Inbuilt Power Supply/ Intel AMT 11.0 System Management/3YR Next Business Day Onsite Warranty

Buy Now

Get more assured service and the ability to consolidate data with Dell PowerEdge T30 Mini Tower Server which is apt for your home or office to give you enhanced performance. Being compact, Dell T30 server can be easily installed. It does not produce high sounds and is quite convenient to use. Coming from Dell, this Dell PowerEdge T30 Server promises the best quality. Dell T30 not only has great internal storage but also ensures continued performance minus any obstacles. Buy Dell T30 server today at best price in India and get instant shipping to all the major cities like Hyderabad, Bangalore, Chennai, Mumbai, Pune, Gurgaon etc.
Supports Intel Xeon & Pentium Processors
The Dell PowerEdge T30 Server can Support One Processor and the customer can choose Either an Intel Xeon processor E3-1225 v5( 3.30 GHz & 8M Cache) or an Intel Pentium G4400 processor( 3.30 GHz, 3M Cache), These Processors can be accommodated in Dell PowerEdge T30 Server.
Higher Scalability
Dell PowerEdge T30 more expandability and enhanced data security, give your business an extra edge. Get the top-rated internal coverage with 6 hard drives (4 x 3.5` SATA HDD + 2 additional 2.5` SATA HDD). You can also attach external hard disks with USB ports. Being compact in size and quiet, you have the freedom to increase the storage and memory options whenever required without facing any performance-related issues.
Speed-Up Applications
Let your business soar with the Dell PowerEdge T30 Mini Tower Server motherboard that comes with Intel Xeon E3-1225 V5 (3.3GHz/ 8MB/80W) Processor and 1 x 1TB 3.5-inch SATA (7,200 Rpm) Hard Drive. PowerEdge T30 lends speedy applications and media with Quad-core processor thus providing improved response time and amazing video performance. Your business gets more credibility with the performance of the Dell T30 Mini server and you can even perform various functions more smoothly.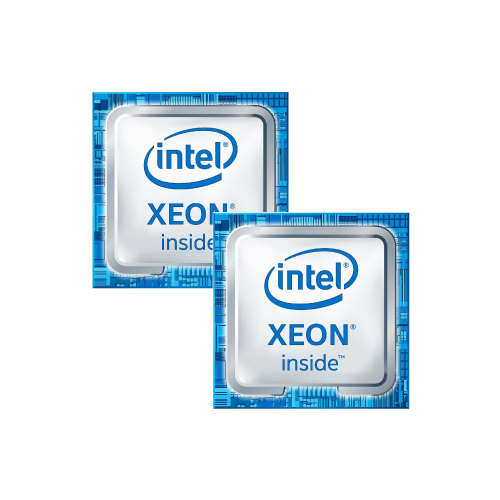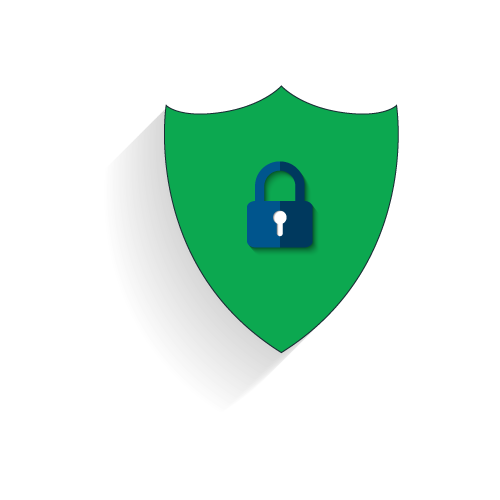 High Security & Backup Management
Dell T30 Server built-in with expandable memory as well as backup management was never so convenient. Here Dell T30 Server comes with RAID software that allows extra security to your data & ensures optimal backup of your files. With faster data transfers & an exclusive server for your business or home, the Dell Poweredge T30 Mini-tower Server makes it the Best choice more worry about files being hacked or copied.
Multiple-Memory Options
The Dell T30 Tower server comes with 1 x 8GB RAM DDR4 2133MT/s, 4 DIMM Slots supporting up to 64GB memory; the T30 Mini Tower Server has ECC memory. You no longer have to depend on multiple locations to store your data, files, videos, or images. Arrange all your data in one place to increase your convenience and also ensure better data security with the latest PowerEdge T30 Mini Server. The Dell T30 server online purchase assures the guarantee of shipping you the original as well as a genuine product.
Dell T30 Server With Low Price Guarantee
From here, customers will be able to purchase the Dell T30 server at the best price and probably at the Cheapest price in India. Our Dell T30 server price is lowest than any other Dell vendor, dealers, and distributors. 100% Genuine Dell PowerEdge T30 Server at such an amazing price! Buy now to avoid regrets later!
Assured 1 Year Warranty
The Dell T30 Mini Tower Server comes with 1 Year seller warranty and you can be assured of seamless service. That is the assurance that comes only with quality products. Also, you will get responsive and faster customer support whenever in need.
Swift Shipping Across India
Get fast and instant home delivery anywhere in India i.e., Chennai, Bangalore, Mumbai, Hyderabad, Pune, Kolkata, and Gurgaon. We deliver the order server in 3 to 4 working days without fail. We will send you the acknowledgment and invoice copies via email. Order fast!
24/7 Technical Support
Server Basket assures to Provide 24/7 live Technical Support for every Server. At Any time, the Customer can ask queries about the Dell T30 Server and get it resolved in the Minimal possible time. To get in touch with the Support team at Server Basket, you can Choose Any option like Live Chat, Phone call, or email. Moreover, you can even ask for Pre-sales assistance & get a Detailed quote that has the Dell T30 Server price in India that includes details of the Configuration
Dell PowerEdge T30 Mini-Tower Server Processors List:
Sr No
Product Description
Compatible Part Number
Buy Now
1
Intel Xeon E3-1235L v5 (4c, 2 GHz, 8 MB, 25W)
CM8066201935807
Buy Now
2
Intel   Xeon E3-1240L v5 (4c, 2.1 GHz, 8 MB, 25W)
CM8066201935808
Buy Now
3
Intel   Xeon E3-1220 v5 (4c, 3 GHz, 8 MB, 80W)
CM8066201921804
BX80662E31220V5
Buy Now
4
Intel   Xeon E3-1225 v5 (4c, 3.3 GHz, 8 MB, 80W)
CM8066201922605
BX80662E31225V5
Buy Now
5
Intel   Xeon E3-1260L v5 (4c, 2.9 GHz, 8 MB, 45W)
CM8066201921903
Buy Now
6
Intel   Xeon E3-1230 v5 (4c, 3.4 GHz, 8 MB, 80W)
CM8066201921713
BX80662E31230V5
Buy Now
7
Intel   Xeon E3-1240 v5 (4c, 3.5 GHz, 8 MB, 80W)
CM8066201921715
BX80662E31240V5
Buy Now
8
Intel   Xeon E3-1245 v5 (4c, 3.5 GHz, 8 MB, 80W)
CM8066201934913
BX80662E31245V5
Buy Now
9
Intel   Xeon E3-1270 v5 (4c, 3.6 GHz, 8 MB, 80W)
CM8066201921712
BX80662E31270V5
Buy Now
10
Intel   Xeon E3-1275 v5 (4c, 3.6 GHz, 8 MB, 80W)
CM8066201934909
BX80662E31275V5
Buy Now
11
Intel   Xeon E3-1280 v5 (4c, 3.7 GHz, 8 MB, 80W)
CM8066201921607
Buy Now
12
Intel® Pentium G4400 (2c, 3.3 GHz, 3MB, 54W)
CM8066201927306
BX80662G4400
BXC80662G4400
Buy Now
Dell PowerEdge T30 Tower Server Hard Drives Price List:
| Part No | Description | Price | Buy Now |
| --- | --- | --- | --- |
| 400-AFVB | KIT - 1TB 7200RPM 3.5'' SATA3 Hard Drive – SP | 4,999 | Buy Now |
Dell PowerEdge T30 Mini Tower Server Supported Addons for Price List:
Are you facing issues with your failed server accessories and getting wrong output results? Then, without any worries order from here RAM, HDD, processor and other Addons at best Dell T30 server price in india as of compared to any other Dell Poweredge T30 server accessories like memory, hard drives, processors dealers. Select the required accessory and build your shopping cart with confidence!
| Option Type | Models |
| --- | --- |
| Dell PowerEdge T30 Rack Server Supported Processors | Intel® Xeon® E3-1225V5, |
| Dell PowerEdge T30 Server Supported Memory | 8GB UDIMM, 2400MT/s, 1Rx8, / 16GB UDIMM, 2400MT/s, 2R x8 Data Width, Customer Install    |
| Dell T30 2U Rack Server Supported HDD | KIT - 1TB 7200RPM 3.5'' SATA3 Hard Drive – SP |
| Dell T30 Server Supported Power Consumptions | 290W Single Power Consumption |
| Dell PowerEdge T30 Server Supported Raid Controllers | Software Raid |
Dell PowerEdge T30 Mini Server Specification Sheet or Manual Data Sheet & Drivers Download:
Working on your Dell PowerEdge T30 server with outdated BIOS, chipset and firmware drivers? Then, no need to worry! Here download latest versions of Dell T30 server drivers for free and update your Dell T30 server. And even from here you can download Dell Poweredge T30 server related spec sheet and data sheets for clearing all your doubts related to supported accessories as well as device drivers. Why late? Download now!
| Driver Type | Version | Size | |
| --- | --- | --- | --- |
| BIOS | 1.0.11 ,1.0.11 | 8.47 MB | Download |
| Chipset | 10.1.2.80 ,A00 | 9.26 MB | Download |
| Firmware | 1.3.2.8 ,A02 | 626.05 KB | Download |
| Dell T30 Spec Sheet Or data Sheet | | 120KB | Download |
Specification
Additional information
| | |
| --- | --- |
| Brand | Dell |
| Server Type | Tower |
| Price | 35,599 |
| Power Supply | Single |
| RAID Controllers | RAID 1, RAID 5, RAID 0 |
| Remote Management | Yes |
| Warranty | 3 Years Seller Warranty |
| No of Lan Ports | 2 |
| Processor | Intel Xeon E3-1200 v5 |
| No of Processors | 1 |