Seagate 600GB 15K SAS HDD For Dell Servers
Seagate 600GB 15K SAS HDD
Storage Space: 600GB
Form Factor : 3.5″ LFF Hard Drive
Interface : SAS Hard Drive
External Transfer Rate: 6Gbps
Spindle Speed: 15K RPM
Free Installation Support
100% Trusted & Certified Hard Drive
Swift Shipping All Over India
90 Days Warranty
Exclusive of Taxes
Shipping Charges Based on location
Buy Seagate 600GB 15K SAS 3.5" HDD At Best Price in India Online, Get Seagate 600GB Hard Disk to Add More Space in your Servers like Dell PowerEdge R710, R720, R810, R820, Etc
Buy Seagate 600GB 15K SAS Hard drive for Dell Servers (R710, R810, R720, R820)
Are you looking to maximize the storage capacity of our Dell PowerEdge Server? Increase the available storage of your server with the thoroughly tested Seagate 600GB 15K SAS HDD. This hard drive provides higher performance benefits for the applications that use random I/O and enables your applications to accommodate the data growth. The enterprise-class Seagate 600GB SAS HDD will deliver steady performance even under most critical workloads and offers much better than the SATA HDDs. The Seagate 600GB 15K SAS Hard disk drive is best suitable for enterprise-level data centers that will be always online and fulfill the requests of multiple users simultaneously. Get multilevel tested used Seagate 600GB SAS HDD at offer price on Server Basket. Along with the discounts, you will also receive other benefits such as free remote installation support, better warranty and fast delivery to any location in India.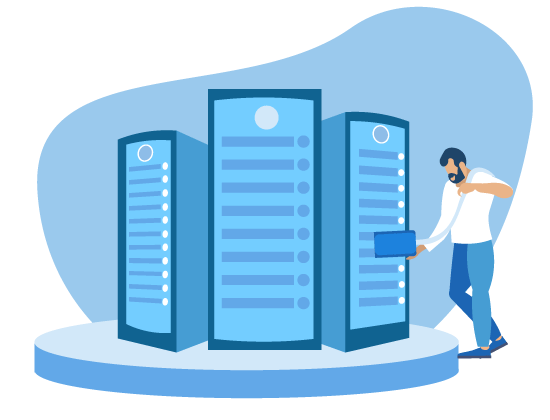 High Performance Storage Drive
If your Dell server is experiencing performance issues due to the old hard drive, then immediately replace your existing hard disk drive with our certified 600GB SAS HDD. Whether you are a big enterprise or a small and medium business company, the Seagate 600GB 15K SAS HDD offers the best performance and can tackle almost any workload. You can store huge volume of data without worrying about the performance issues.
Enhanced Data Transfer Speeds
Unable to execute data-intensive tasks effectively with your server? Do you need a hard drive with a higher speed to replace your old and slow hard drive? Improve the data transfer speed of your server by using the Seagate 600GB 15K SAS Hard disk drive. Get higher read-write throughput speed with this high end drive that features SAS interface and has the ability to enhance your server performance. You will get quicker disk access with a huge spindle speed of 15K RPM.
Compatible with Dell Servers
Are you in need of a budget friendly SAS HDD to upgrade your Dell Server storage? Featuring a compact 3.5" form factor, the Seagate 600GB 15K SAS HDD can be easily deployed into any Dell PowerEdge server. Whether your organization has a rack, tower or blade server, this high-end drive will give more storage and speed for your data-intensive applications. Seagate 600GB SAS HDD is designed to deliver high performance for any dell server including Dell PowerEdge R710, Dell R810, Dell R720, Dell R820 rack server.
Certified & Tested HDDs
Server Basket sells the most genuine, most reliable and certified Seagate 600GB 15K SAS HDDs. Every hard drive undergoes strict quality checking process where each HDD is tested multiple times by our certified engineers for quality. There is no need to worry about the quality and the performance and the security of your data. These Grade "A" Quality Seagate 600GB 15K SAS HDDs offer the performance and enhanced data transfer speeds that your business need.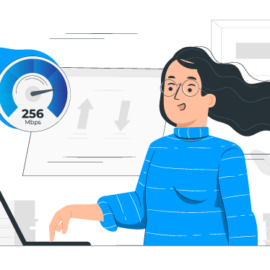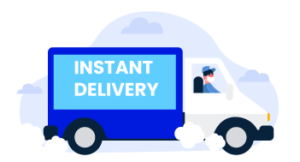 Fast & Safe Delivery
We understand your business urgency and deliver the Seagate 600GB SAS HDD quickly to any location in India. Once your order is confirmed, our team will test the hard drive and then place it in a tamper-proof box with multilevel packaging. After packing it carefully, we will ship it to your address with the help of our delivery partners who can quickly deliver the server to all cities in India like Bangalore, Chennai, Mumbai, Kolkata, Delhi, Hyderabad, Pune, Coimbatore, Gurgaon, Jaipur and remote regions within 2-3 business days.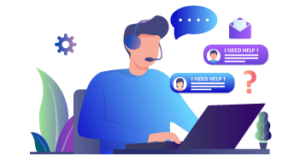 Free Remote Installation Help
While installing or upgrading the hard drive, you should remove the old drive and carefully insert the Seagate 600GB 15K SAS HDD in the respective slots to install the drive successfully in your Dell server. If you need our help during the installation process, you can contact us immediately for the remote installation assistance. Our engineers will give you step by step instructions and guide you till the end until you successfully install the hard drive.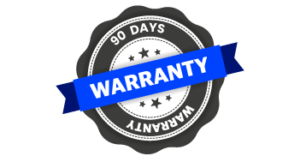 90 Days Assured Warranty
We sell only genuine Grade "A" quality used Seagate 600 GB SAS HDDs that are backed by a 90 days replacement warranty. If you come across any performance-related issues with this hard drive or if it fails to work during within the 90 days from the date of purchase, you can ask us for a free replacement. 
Additional information
| | |
| --- | --- |
| Brand | Seagate |
| Form Factor | 3.5" LFF |
| Capacity | 600GB |
| Interface | SAS HDD |
| Data Transfer rate | 6 Gbps |
| Spindle Speed | 15K rpm |
| Warranty | 90 Days |